About this Event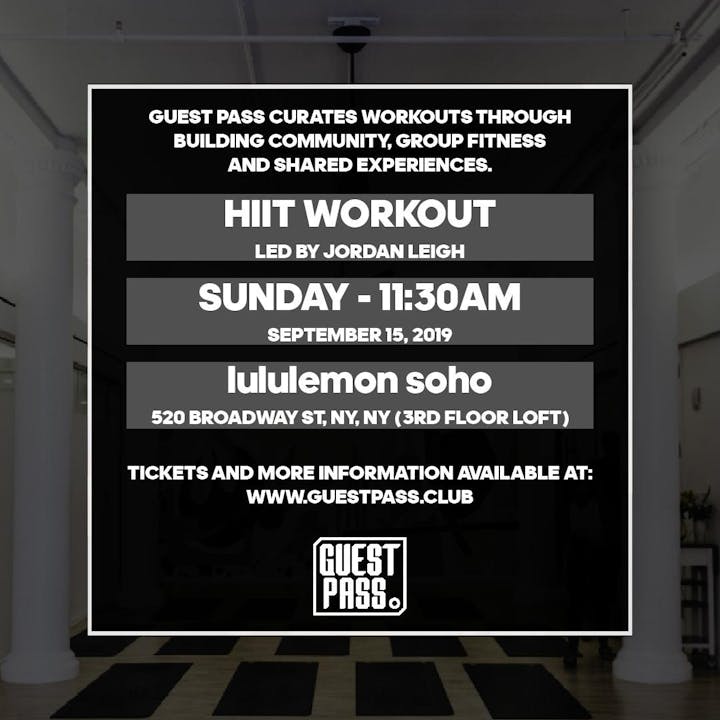 Guest Pass curates workouts through building community, group fitness, and shared experiences.
Guest Pass is hosting a HIIT workout focused on partner exercises this Sunday September 15, 2019 at 11:30AM at lululemon Soho in the lofted community space (3rd floor). This full body workout will be led by personal trainer Jordan Leigh. Mats, workout equipment, towels, and water will be provided (along with some gifts from some of our brand partner friends!).
Individual tickets cost $15.
Because working out with a friend is better than working out by yourself, bring a +1 to workout with you and the second ticket is 50% off. Use this discount code at the ticket checkout: GPCLUB