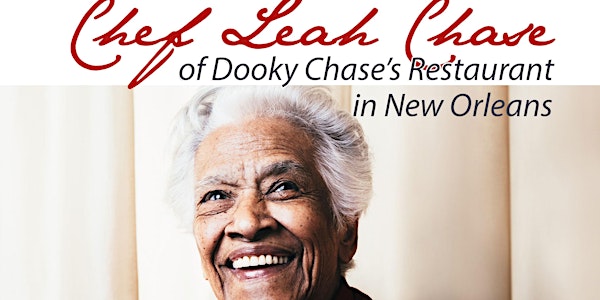 Guest Lecturer Chef Leah Chase of Dooky Chase's Restaurant - SOLD OUT
When and where
Location
NSU TV Studio - Auditorium 142, Kyser Hall
Description
The "Queen of Creole Cuisine" Chef Leah Chase of Dooky Chase's Restaurant in New Orleans will be our esteemed guest lecturer on Tuesday, September 19, 2017.
As a pillar of the culinary world for over 75 years, her accomplishments span the gamut of winning the coveted James Beard Lifetime Achievement Award in 2016 to receiving the prestigious Creole Heritage Center's Creole Peoples Award in 2004.
It is her professional experiences and culinary expertise that exemplify the principles Northwestern State University seeks to instill in their hospitality and culinary students. Further, because Chef Chase faithfully preserves the unique Creole heritage in Louisiana, she quintessentially represents the mission of our Creole Heritage Center. As such, Northwestern is proud to host such a distinguished chef.
We hope you will join us for this great guest lecturer by purchasing and donating today. If you are purchasing tickets on behalf of other individuals, please include that at the time of the purchase or email Valerie Salter at salterv@nsula.edu. All ticket purchases and donations will be contributions to the Chef Leah Chase Endowed Scholarship for the Hospitality Management & Tourism Department housed at the NSU Foundation. For more information on this scholarship, please contact Kim Gallow at gallowk@nsula.edu.