GUERRY 6/27/17 PRE-CONFERENCE: Motivate Responsible Use of Technology & Prevent Digital Bullying, Exploitation & Abuse

Tuesday, June 27, 2017 from 1:00 PM to 4:00 PM (PDT)
Event Details
1:00 pm - 4:00 pm

Motivate Responsible Use of Technology & Prevent Digital Bullying, Exploitation & Abuse
This high-energy presentation will shed light on new technologies and trends on the horizon to help you teach and motivate the responsible use of any digital tool - current or future - to students, families, educators and peers.

It will illustrate how today and tomorrow's powerful digital tools can open windows of opportunity when used appropriately - and close them if abused. 

It will show you how to eliminate myths of "Anonymity, "Social Privacy" and "Ephemeral Technologies" to help reduce digital abuse and create a positive (digital) environment. 

It will help the audience understand the importance of digital legacy and how our digital actions today will be used to shape and identify who we were as digital forefathers to future generation and family.
There is no magic button to eliminate all digital abuse in your school– but there are ways to reduce it, bring accountability to those that create it, and empower those who wish to avoid it. Whether you are tech-savvy or tech-challenged, this workshop will provide you with solutions and recommendations for prevention that you can take back to your school and implement.
Learning Objectives:
In this session, you will learn to:

Teach students the concept of "digital legacy"

Use the "Digital Risk Assessment" with students, faculty & parents

Integrate digital safety into the schoolwide curriculum

Implement a parent/child cyber-citizen contract and school social media policy

Cultivate sustainable cybersafety mindfulness in students
---
ABOUT THE PRESENTER: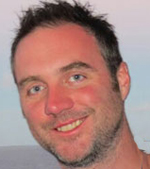 Richard Guerry is the founder of the non-profit organization the Institute for Responsible Online and Cell-Phone Communication (IROC2). Throughout the 1990's, Richard worked as an executive in the information technology field and during his tenure, he encountered the darkest areas of the internet and discovered countless individuals unknowingly being manipulated and schemed, and their content being stolen and exploited. In 2009, Richard left corporate America, and applied his vast experience and knowledge of digital safety to serve as the Executive Director of IROC2.org.
Since June, 2009, Richard has presented to - on average - 215 audiences per year - reaching over 1 million audience members across the United States, Canada and the West Indies. His audiences range from avid to novice digital users.
Richard is also the author of multiple cyber safety and citizenship books, and has been a featured speaker at many national conferences and conventions, including the National Conference on Child Sexual Abuse and Exploitation Prevention, the International Bullying Prevention Association, and the National Symposium on Child Abuse.
He has also appeared as a digital safety expert on various media outlets like CNN, Radio Disney, MTV, Parade Magazine and many other local, regional, and international networks and publications.
When & Where

Caesars Palace
Caesars Palace Drive
Las Vegas, NV 89109


Tuesday, June 27, 2017 from 1:00 PM to 4:00 PM (PDT)
Add to my calendar
Organizer
Developmental Resources Conferences
AccuTrain's Developmental Resources division is a leader in providing instructor-led continuing education. Calling upon nationally renowned authors and experts in the areas of relational aggression, behavior management, groundbreaking teaching strategies, working with students with emotional/behavioral challenges, school safety and innovative counseling techniques, Developmental Resources offers a host of webinars, public seminars, on-site training options and national conferences.
For questions about this event, email pd@accutrain.com or call 800-251-6805.
HOW TO REGISTER:
We also accept registration forms and school purchase orders by:
Fax: 888-372-6061
Mail:
AccuTrain/Developmental Resources
208 Ash Ave., Suite 103
Virginia Beach, VA 23452
Email: pd@accutrain.com

GUERRY 6/27/17 PRE-CONFERENCE: Motivate Responsible Use of Technology & Prevent Digital Bullying, Exploitation & Abuse