Guatemala/Belize Adventure

Saturday, March 22, 2014 at 12:00 PM

-

Tuesday, April 1, 2014 at 12:00 PM (EDT)
Event Details
Come and have an unforgettable adventure with Free Spirit Outdoors in Guatemala & Belize.
Get in harmony with nature and find tranquility within yourself with outdoor activities and cultural immersion.
Dates:  Sat, March 22 - Tue, April 1, 2014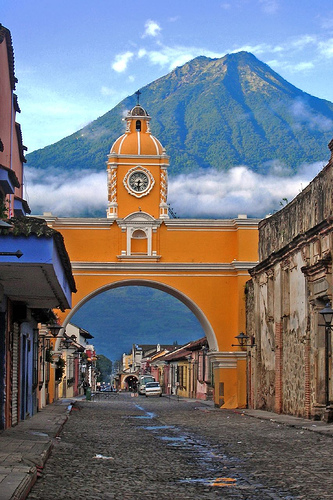 - Get carried away by the old colonial charm of Guatemala's former capital Antigua
- Climb up a volcano to see a panoramic view of Pacific Ocean, Antigua and tropical lowlands
- Enjoy yoga, fresh fruits and hikes along the beautiful lake Atitan surrounded by three stunning volcanoes
- Get a close encounter with Mayan culture by visiting Mayan villages
- Explore one of the mightiest cities in the ancient Maya world - Tikal
- Wake up to the sound of the jungle
- Come to a complete relaxation on a small island with no cars, white-sand beaches and crystal-clear waters - Caye Caulker
- Dive, swim and snorkel in Caribbean paradise in Belize
See photos from our December 2013 trip here: goo.gl/Ns0PGq
For daily itinerary and other details go to: http://www.freespiritoutdoors.com/#!guatemala-belize-overview/cdid
Price: $1650
Refer a friend discount: If you refer a friend that books an international trip with us (excluding Canada), you will get a $100 discount for any of our international trips.
   Included:
   US group leader (Kateryna Zemskova)
   Local English speaking guide at all times
   All accommodations
   All local transfers
   Welcome dinner
   Entrance fees and activites specified in the itinerary
  Not included:
  International Airfare
  Food and drinks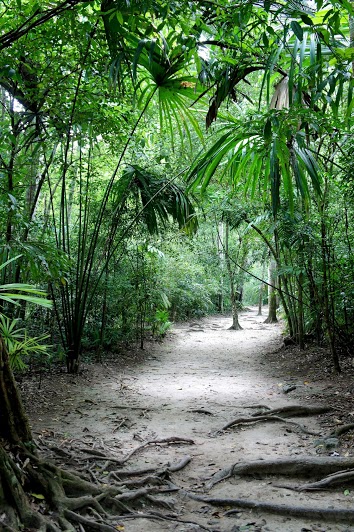 Itinerary
Day 1 Arrive to Guatemala City. Airport pick up and transfer to Antigua. Walking tour of the city followed by Welcome dinner in a traditional Guatemalan restaurant.
Our hotel in Antigua 
Famous clock tower in Antigua
Day 2 Breakfast.Climb an active volcano Pacaya - one of Guatemala's youngest volcanoes. A relatively easy climb of 1 hour brings us to the fertile shelf just below the cinder cone called "la Meseta." From here we get an awesome view of thousand year old lava flows. Return to Antigua. Dinner at a local restaurant.
Day 3 Breakfast. Visit coffee farm where you can learn about coffee process from the plant to your cup. Visit a museum of Mayan costumes and Musical Instruments. Visit Macadamia farm where we have free Macadamia facial and taste macadamia pancakes. Transfer to Lake Atitlan  - Isla Verde eco lodge. Dinner
Day 4 Lake Atitlan. Isla Verde Eco Lodge. Enjoy lush gardens, organic food,  sunbathe, swim, kayak, take yoga, have a massage, Mayan sauna or an open air hot tub. OPTION 1: Enjoy the great views of lake Atitlan and at the same time the emotion of mountain biking through trails and paths, visiting Mayan villages, the living Maya OPTION 2: Kayaking in Lake Atitlan. It is a relaxing, amazing experience! the views are amazing, the calm waters and crystal clear waters invite for kayaking  OPTION 3:Relax in eco-lodge, get massage, soak in Mayan hot tub, take a Chakra Balancing class. Finish the day with Mayan ceremony. Dinner at the eco lodge. 
Day 5 Breakfast. Transfer to Coban/Semuc Champey - a natural monument that consists of a natural 300m limestone bridge, under which passes the Cahabón River. Enjoy the views of Guatemala country side as we pass through multiple towns and villages. Our guide will tell us about history and nature of the places we see. Visit orchid garden on our way.   
Passing through small town on our way
Running into a celebration in one of the towns
The scenic road on our way to Coban
Day 6 Hike through the forest, Soak in the natural beauty of Semuc Champey and swim in pools created by limestone. Visit Lanquin Caves and Rey Marcos Caves and learn about the incredible cave formations from your expert guide. Transfer to Coban.
Day 7 Transfer to Sayaxche. Boat tour to Ceibal. Afternoon transfer to Flores. Dinner.
Day 8 Explore Tikal (Full Day). In the heart of the jungle, surrounded by lush vegetation, lies one of the major sites of Mayan civilization, inhabited from the 6th century B.C. to the 10th century A.D. The ceremonial center contains superb temples and palaces, and public squares accessed by means of ramps. Remains of dwellings are scattered throughout the surrounding countryside.
Day 9 Early morning transfer to Caye Caulker in Belize. Swim, relax on the beach. Night snorkeling tour.
Day 10 Eat Lobsters, snorkel or dive with sharks, turtles, snappers, eels, and thousands of other fishes in crystal clear waters and beautiful coral riffs.
Day 11 Breakfast. Transfer to airport. Fly back home. 
Deposit: $500 to reserve your spot
Included: US Group leader at all times, English Speaking Local guide at all times in Guatemala, Private van with a driver in Guatemala, Transfer to Belize, Snorkeling Museum and Park Entry tickets, All accommodations in Guatemala and Belize, All activities except Scuba diving in Belize, Guatemala Airport Pick-Up and Belize Airport Drop-Off, All guided tours, Breakfasts. 
Not Included: International Airfare, Scuba Diving tour in Belize (Snorkeling is included), Lunches, Dinners and Beverages.
When & Where

Antigua
Guatemala
Antigua, Guatemala
Guatemala

Saturday, March 22, 2014 at 12:00 PM

-

Tuesday, April 1, 2014 at 12:00 PM (EDT)
Add to my calendar
Organizer
Free Spirit Outdoors
Welcome to Free Spirit Outdoors!
Our goal is to offer you an authentic and personally transformative travel experience that will
leave you with a profound outlook on the history and culture as well as the natural beauty.
Our uniquely designed tours perfectly balance the urban "must-see" sights with the outdoor
adventures in the countryside offering the most spectacular scenery.
Highly trusted and experienced local guides in every place we visit, high-quality
accommodations and great food will make your trip a safe and pleasant vacation.
Our service is personalized (8 - 12 in a group for international trips).
All trips are escorted by an experienced leader from the USA and a local group leader.
Our outdoor activities (hiking, trekking, biking, camping, ice climbing, rock climbing) are suited for all physical levels (easy, moderate and difficult).
Customized trips are available upon request.
We are looking forward to experiencing new adventures with you on our next trip.
Guatemala/Belize Adventure