Multiple Dates
Guardsmen Christmas Tree Lot Reservations (Also,Curbside Pickup & Delivery)
The Guardsmen Tree Lot is a fun, family oriented Christmas tree lot benefiting at risk youth! Reserve a Spot, Curbside Pickup, or Delivery.
About this event
A SAN FRANCISCO TRADITION
Every year since 1947, The Guardsmen organization has sold Christmas trees in San Francisco to benefit at-risk youth in the Bay Area. As an all-volunteer organization, members take time away from work in December to don green jumpsuits, drive delivery trucks, and get their hands dirty handling and standing Christmas trees all to support at-risk youth.
BENEFITING AT-RISK YOUTH
The proceeds from this Christmas tradition have given tens of thousands of at-risk kids the opportunity to attend summer camps, after school programs and private schools.
Thank you for participating in this tradition and supporting the less fortunate members of our community. We look forward to seeing you down at "the lot" again this year!
Happy Holidays from The Guardsmen
GETTING A CHRISTMAS TREE FROM THE GUARDSMEN TREE LOT
In addition to online ordering for curbside pickup and delivery for customers that prefer to hand select their perfect tree and accessories, we are offering reservations through this page for a preferred access line and a walk up options.
CAPACITY LIMITATIONS
To keep our guests and volunteers as safe as possible, we are greatly limiting capacity in side of the tree lot. You may encounter a brief wait to enter during peak hours and will be required to follow our COVID guidelines listed on our website.
To help with any wait times we are providing covered areas for customers with reservations and walk ups, along with some holiday decorations for those photo opportunities. We appreciate your understanding in unusual times!
ABOUT RESERVATIONS & WALK-UPS
As part of our efforts to keep both our customers and guests safe while shopping for their Christmas tree we are limiting capacity inside the lot along with providing presale reservation opportunity for priority access to the lot during designated ticket windows.
You may make a reservation through this page for a specific time to come visit The Guardsmen Christmas Tree Lot. A reserved time slot will grant you access to a priority line during your reservation.
We ask that you only make one reservation to assist us in managing capacity restrictions and help everyone obtain their tree safely and successfully this holiday season. Additional reservations or visits outside of your reservation will be treated as a walk up.
We appreciate your understanding in unusual times!
SAFETY FIRST!
Our operations team will monitor the ongoing situation related to the coronavirus COVID-19 and will follow the advice of the Centers for Disease Control (CDC), California Department of Public Health and SF Department of Public Health.
We are working closely with the local, state and federal authorities to implement any necessary plans and protocols to ensure the safety of every visitor and volunteer at the Tree Lot.
Please take note that we are following all mandated safety guidelines, which requires all of our customers and guests to wear face masks at all times upon arrival.
We will supply hand sanitizer that is required upon entry and available throughout the lot as needed. Kindly help us keep everyone safe and follow these requirements.
We look forward to hosting you onsite and helping make your holiday experience that much brighter with a fresh tree and new holiday accessories!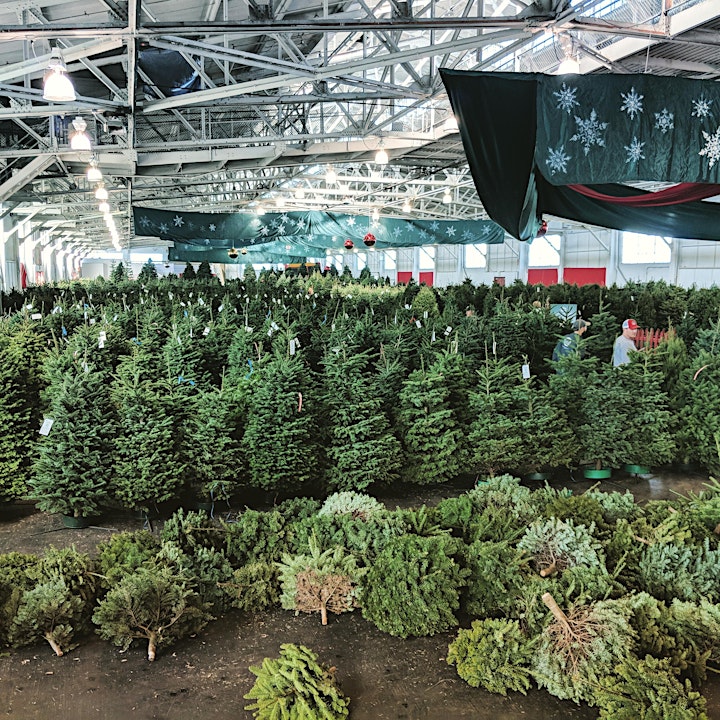 Organizer of Guardsmen Christmas Tree Lot Reservations (Also,Curbside Pickup & Delivery)
The Guardsmen is a group of Bay Area men mobilizing their significant talents and resources to enhance and improve the lives of at-risk youth. This all-volunteer organization, founded in 1947, provides access to high-quality educational and outdoor activities for inner-city youth.  The opportunities created through The Guardsmen's scholarship and campership programs mean that every year kids who otherwise would not have a chance at success are given the opportunity to excel as productive members of society. Each year The Guardsmen sends 2,500 youth to outdoor education programs and provides scholarship support to more than 250 students at Bay Area private schools.
The Guardsmen is committed to making sure that fundraising dollars are spent wisely, with the greatest need and highest returns always in mind. In fact, approximately 90 cents of every dollar raised goes directly to support programs for kids.