Location
Parkview Manor
55 Barber Greene Road
#1
Toronto, ON M3C 2A1
Canada
Full Day Event for Wedding & Portrait Photographers hosted by GTA Imaging. Learn from other professionals and grow your business!
About this event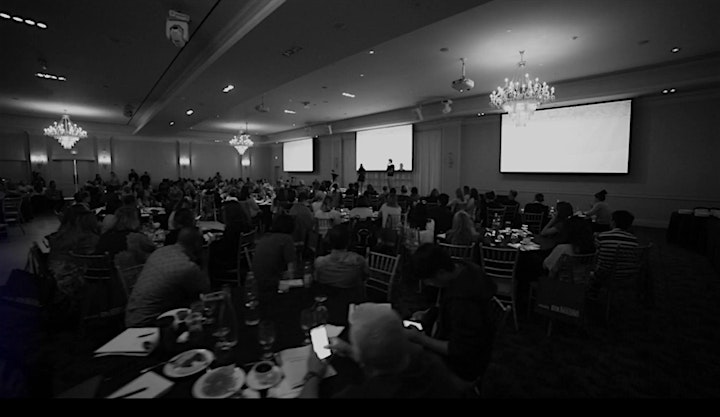 GTA Imaging will be hosting its fourth annual Conference Day on July 26 for professional wedding an portrait photographers. This is a full day event of learning from other professionals on how to build and sustain a photography business from the ground up. After a two year hiatus, we are ready to meet IN PERSON!!!
Seminar topics will range from business pricing to live demonstrations. More information on titles and information will be added here. This year we have the privilege of working with Sprout Studios whose co-founder and CEO, Bryan Caporicci, will be giving a special presentation on Pandemic Recovery.
Wake up early and meet us at 8:30am at the Parkview Manor in mid-town Toronto where we will spend the day together learning, networking, meeting old friends and new.
EARLY BIRD PRICING EXTENDED UNTIL JULY 8TH!!!
Hope you can join us!
While tickets are non-refundable, exceptions will be made on a case by case basis for covid related illness and isolation. Please contact us directly for a refund. 416-630-7831 or info@gtaimaging.com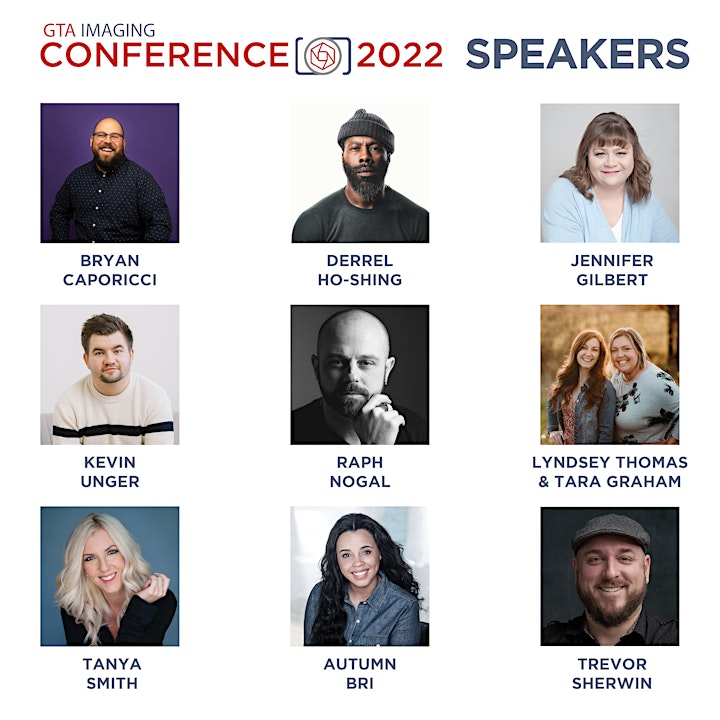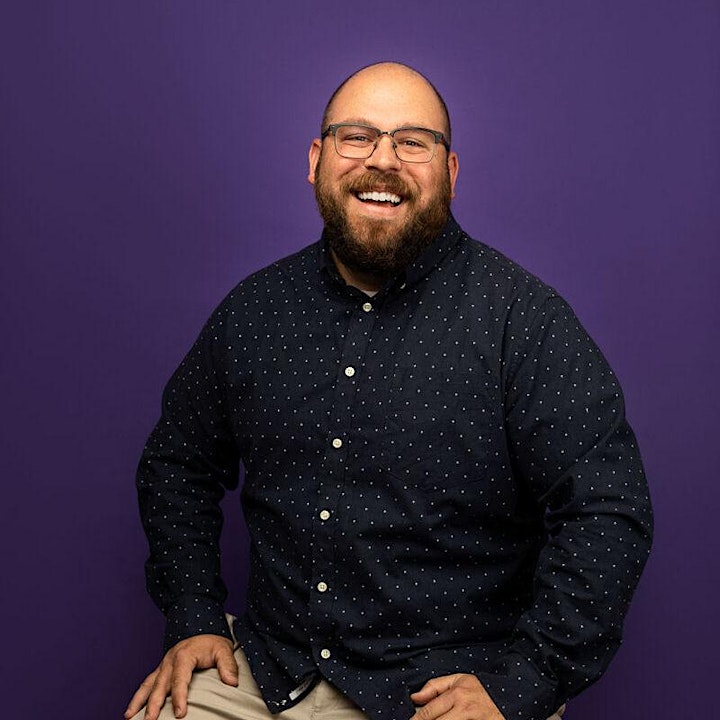 Not Another Pandemic Talk: How to Thrive in Today's Changed World with Bryan Caporicci and Sprout Studios
The pandemic was like a disaster. It came out of nowhere and ripped your life and your business apart. It created more hardship, fear, and isolation than anything you've ever experienced before.
But the pandemic also pushed what you already knew into the spotlight. It highlighted the parts of your business that needed fine-tuning, and the parts that could use an entire repair. Whether you know it or not, the pandemic showed you exactly what you need to do to succeed.
Don't worry - this is "not another pandemic" talk. Instead, we're going to focus on where you go from here.
Bryan Caporicci is an award-winning wedding and portrait photographer based out of Fonthill, Canada. In 2014, he was awarded his Masters of Photographic Arts (MPA) designation by the Professional Photographers of Canada (PPOC), making him one of the youngest Canadian photographers to receive this level of achievement.
Bryan is the host of the Business of Photography Podcast with over 2 million downloads. He teaches at workshops across North America, including industry-leading conventions and conferences such as WPPI, Shutterfest and Canada Photo Convention. Bryan is also the CEO and Founder of Sprout Studio.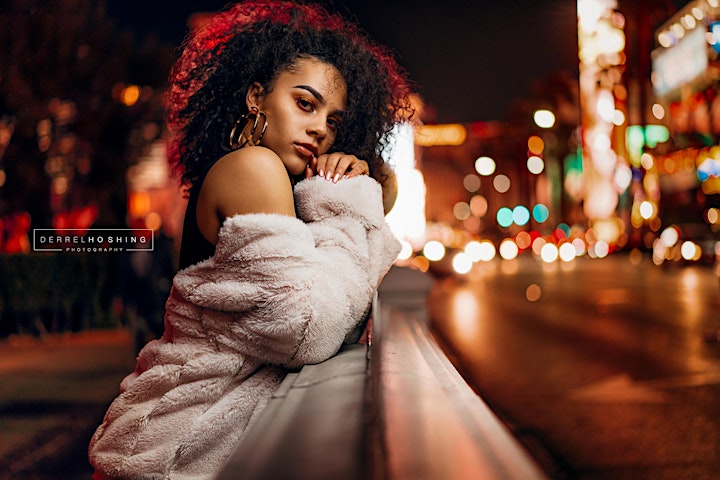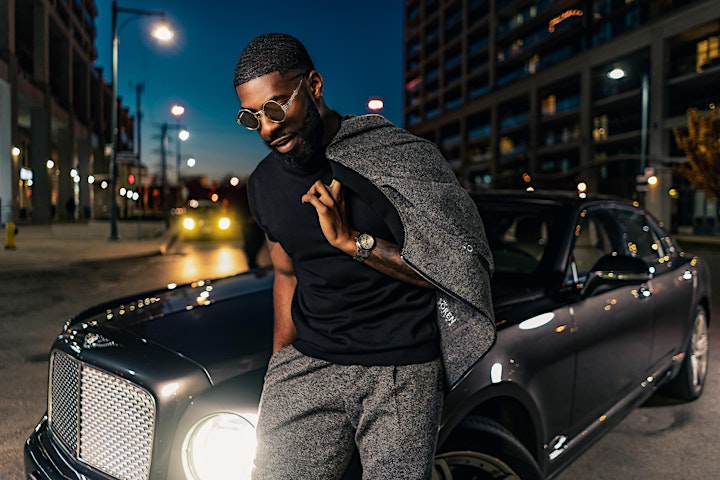 Dramatic Lighting using Off Camera Flash Summary with Derrel Ho-Shing
In this class, attendees will learn creative ways to use Off Camera Flash to add dramatic lighting to their portraits. If you are intimidated or scared to use off camera flash, then this class is designed for you.Topics such as High Speed Sync,ND Filters and shooting in harsh lighting conditions will be thoroughly clarified in the simplest way.
Derrel Ho-Shing is a Photographic Artist based out of Toronto Canada who specializes in Weddings and Portraits. He is most known for his use of off camera flash and dramatic lighting.
He is a Top Pro Ambassador for Westcott Lighting.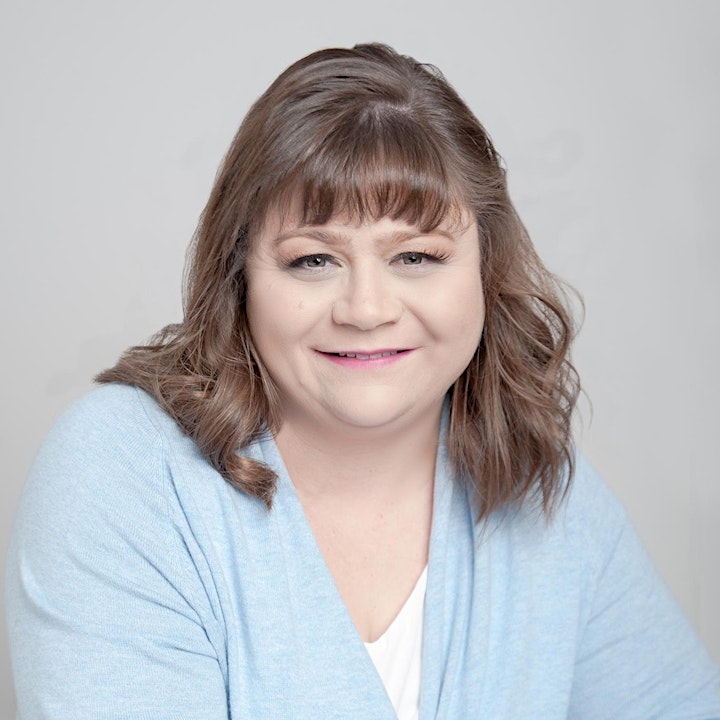 The Art and Business of Family Photography - with Jennifer Gilbert
In this presentation, Jennifer will cover connecting with clients, using a business management system, differentiating yourself in a saturated market, being profitable and how being a member of the Professional Photographers of Canada has helped her career.
Jennifer Gilbert is a Family and Portrait photographer located in Tottenham, Ontario. Since 2008, Jennifer has grown her business through networking, diversifying and connecting with clients. Her presentation. You can view Jennifer's portfolio at www.jennifergilbert.ca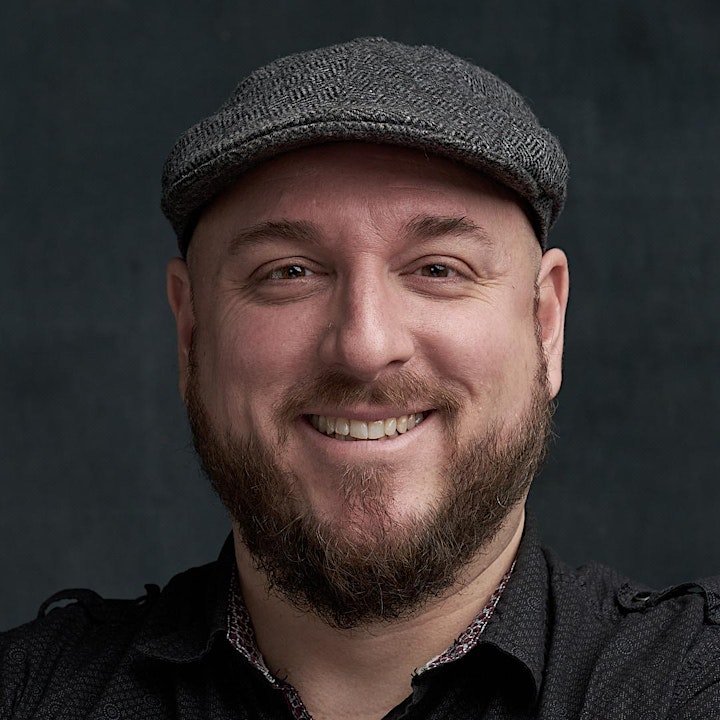 Pricing For Long Term Success with Trevor Sherwin
I want to make the argument that only a handful of us as photographers are pricing for long term success. In many instances it seems, differentiating yourself from other photographers means charging less. But what if you charged more? What could you do with more income as a business? Could charging more actually be a way to gain an edge over your completion? Could it make your business thrive? Could it get you out of that low price cycle? Let's talk about some big picture impacts on what a successful pricing model could do for your business and ways to do it in the context of portrait photography.
Trevor Sherwin Trevor Sherwin runs Provocateur Images a Luxury experience boudoir studio in Toronto with a goal of challenging societal beliefs on what beauty is and showing women, men & couples that measurements are just numbers and that looking amazing isn't dictated by those numbers. He's been running his photo business for 10+ years and always loves sharing his knowledge to make the community stronger and more prosperous.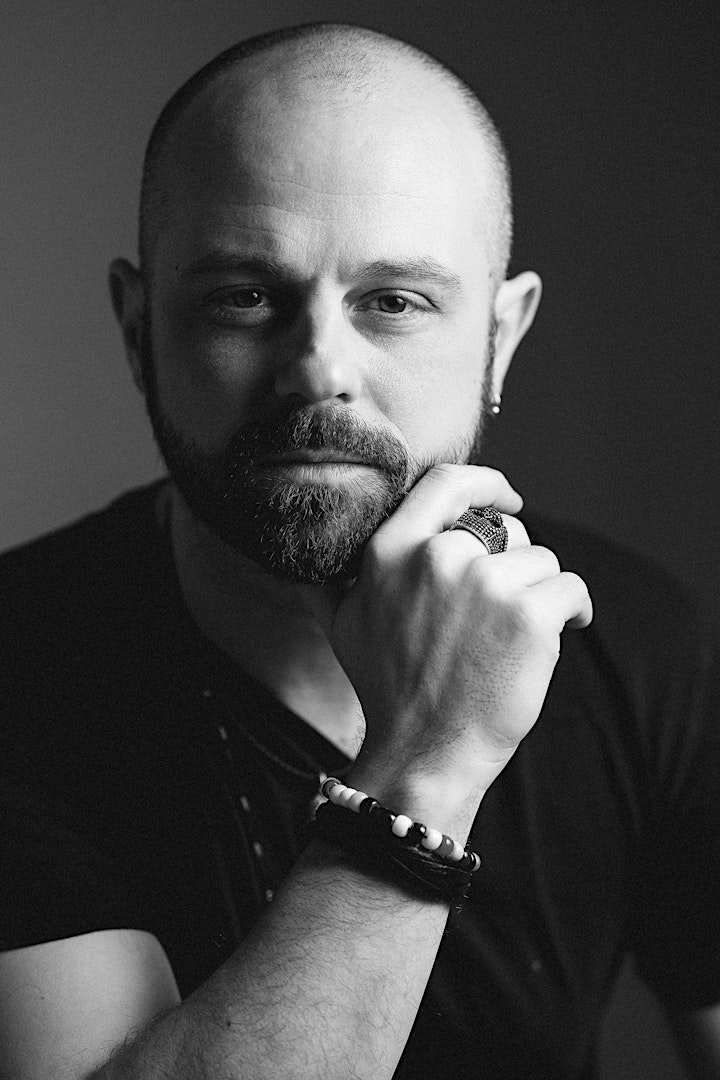 Wedding Day Workflow with Raph Nogal
Raph will take you through various parts of the wedding day and show you how he tackles various scenarios, challenging situations, and horrific lighting. Join Raph from morning prep to reception dancing as he takes you behind the sciences and see how he documents the day and how he leverages parts of the day for post-wedding sales.
Raph Nogal is a professional photographer of 13+ years based in Toronto, Ontario, Canada. While specializing in wedding photography, Raph also enjoys photographing portraits, headshots, and products. Raph's wedding photography style can be best described as a fusion between photojournalism and art-focused editorial photography. Best known for his creative off-camera lighting approach, Raph is an active photographer, educator & speaker and proud ambassador of Profoto.
As a 24-time recipient of WPPI Honours of Excellence Awards, Raph is also a Fearless Photographers Award winner, Shutterfest Print Comp Award winner, as well as a PPOC Winner and Loan Collection participant in National and Regional Image Salons in Canada.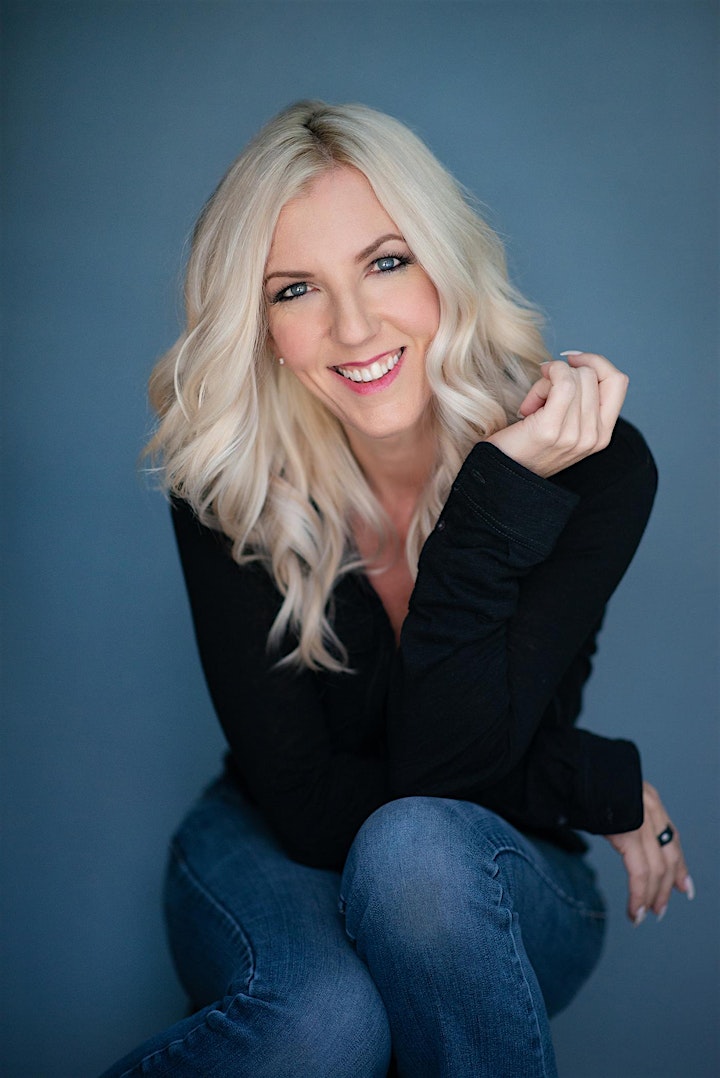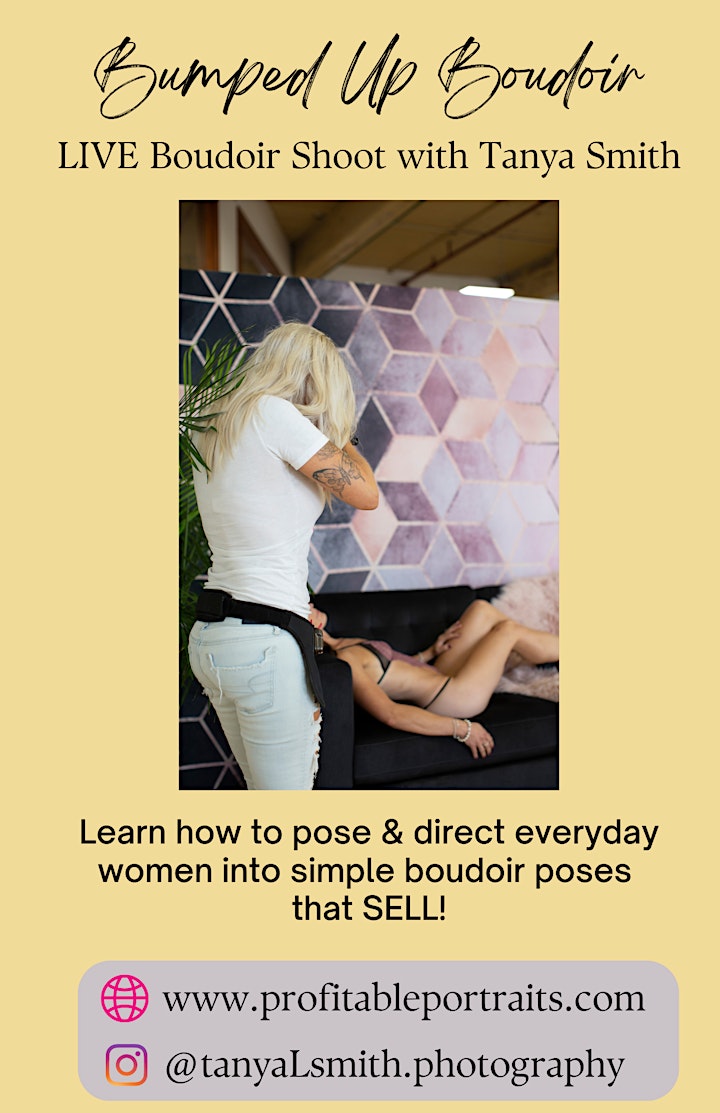 BUMPED UP BOUDOIR with Tanya Smith
Learn how to pose and direct everyday women into simple boudoir poses that sell.
Boudoir photography is a very intimate genre which requires a different set of skills to guide and direct your clients. Most people are already nervous and awkward about getting their photos taken... imagine how a boudoir client feels when they have next to nothing (or nothing!) on! If you can make an everyday woman feel comfortable in front of your camera so you get those easy, natural and flattering images that make them say, "OMG! Is that really me?" they will buy those images AND recommend you to all their friends. Watch as Tanya shoots LIVE with a series of simple, classic boudoir poses, and see how easy it is to turn an everyday woman into a supermodel.
As Canada's Premier women's portrait photographer since 2011, Tanya fell in love with the power of boudoir to change the way a woman feels about herself. With her keen eye for details combined with her signature Flow Posing, Tanya creates a distinctive, instantly recognizable style signature. As a newly single mom struggling to make profit in her boudoir photography, Tanya merged her expertise from corporate banking and sales to revolutionize her business. This combination of artistry and business flair gave birth to The Growth Method, a simple strategic system which enabled her to grow her studio to over $400k in sales in 1 year. Her average sale is now over $5000 per client. Since 2017, Tanya has been sharing her unique approach, to mentor and coach boudoir and portrait photographers to create impact and income. Her online programs have enabled hundreds of photographers worldwide, (in every genre), to grow, and scale a successful business on their own terms.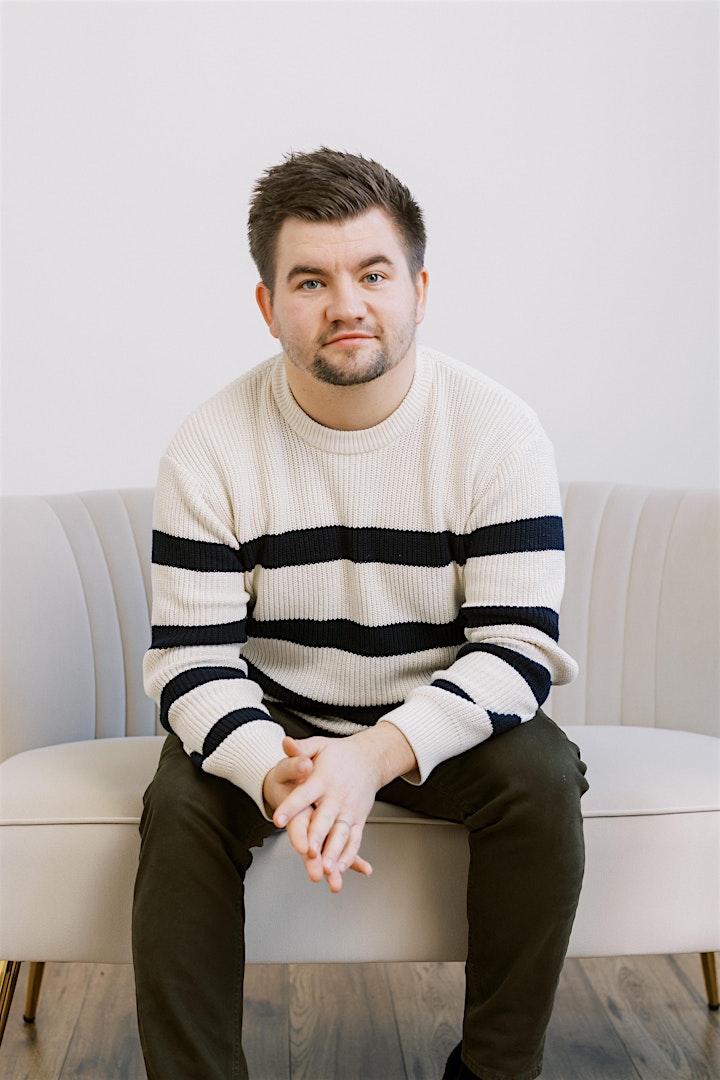 Marketing Made Easy For Photographers with Kevin Unger
As photographers we overcomplicate marketing far more than we need to. It can feel overwhelming, time consuming, and even scary if you don't think you have the time or know what to say in your social media, website, and marketing materials. Let's break it down into really simple steps so we can focus on doing what we love, taking photos.
Kevin Unger is an is an internationally published photographer, educator and brand builder. The wedding industry is a big passion for Kevin as he has been photographing weddings for nearly 10 years.
Kevin has worked with some of the most recognized brands in the country like Warner Bros Records, OVO Sound, Spotify, Compassion Canada, and Ronald McDonald House Charities. In 2016, Kevin was the recipient of the Entrepreneur Of The Year award from Niagara College and was named a Top 40 Under 40 nominee in both 2016 and 2017, as well as Niagara Entrepreneur of The Year Awards nominee in 2017. In addition to his skillset, Kevin is an educator and brand builder.
As an educator, Kevin has a passion for teaching his industry how to stop marketing to photographers and start marketing to clients. Kevin has also spearheaded workshops teaching other photographers about lighting, posing, and retouching. In everything Kevin does, from speaking engagements, to photoshoots and teaching, he believes that relationship building is the key to success. "It's really hard to hate someone when you're too busy being their friend."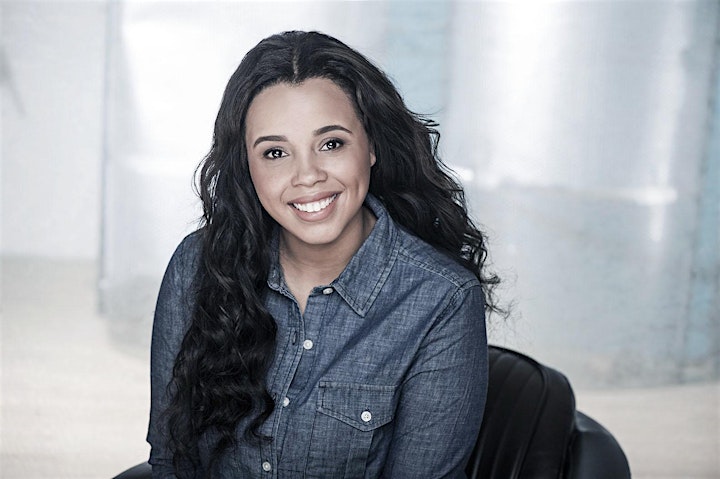 Beyond Digitals - Level Up Your Business & Life With Product Sales with Autumn Bri Photography
There is a whole world beyond only offering digital files. Of course we can sell products & provide a much more full service approach, but in providing product we also add so much more to our own personal & business lives. Autumn Bri takes you on a journey deeper than what's typically expected by inquiring clients worldwide. "Beyond Digitals" highlights how taking pride in a product based business model has not only changed her own life, but how you can use product sales to level up your own as well!
Autumn Bri is one of Toronto's leading newborn/maternity photographers. She started her journey in photography after a career in Child & Youth Counselling 12 years ago. After working in children's mental health for 6 years, Autumn Bri soon realized that her true calling was in newborn and maternity photography and has also established herself as one of Canada's go to In Person Sales & Pricing Educators. She has been teaching In Person Sales strategies to students across North America and internationally since 2017. Autumn credits much of her business success to her IPS career & is passionate about encouraging other photographers to not only charge what they're worth, but to print their work! Autumn Bri received her Mastery Certification in the Newborn Photography category in 2020 from the National Association of Professional Child Photographers, has been an educator with APNPI, her very own workshop series "The Art of Newborns" and "IPS Bootcamp" and is the creator of the upcoming "IPS Warriors- The Ultimate In Person Sales Course".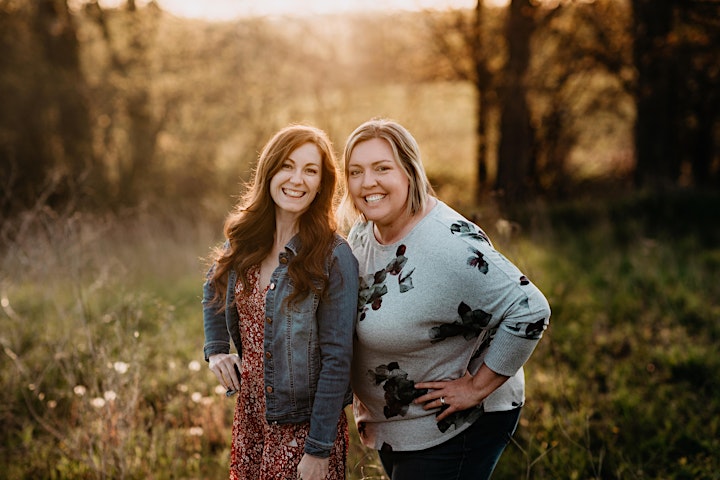 10 Ways to Ditch Difficult Clients for Good with Lyndsey Thomas and Tara Graham
What if we told you that you never had to deal with a "difficult" client again? We've all heard those photographers who seem to be complaining about a different client every couple of weeks. Why do some photographers seem to attract those nightmare clients while others appear to have dream client after dream client? We'll take a look at how to CREATE your ideal client in all the ways you show up in your business, so you can take control and ensure every client is an ideal client.
Lindsey Thomas is an accredited and award winning photographer, specializing in newborn, maternity and family portraits. Her studio is located in Whitby, ON, where she creates timeless and emotive images for families to display in their homes. She is addicted to making parents cry or laugh out loud when they see their images! Lyndsey strongly believes in community over competition and mentors other photographers in various areas of their business. A long time member of APNPI, Lyndsey also serves as the organization's Mentorship Program Coordinator.
Tara Graham loves helping photographers make simple tweaks to their workflow that have a big impact. Always a believer in continuing education, she recently doubled her business in a pandemic year. Tara is an award-winning and accredited newborn, maternity and family photographer in Oshawa, ON. She is proud to be a Mentor and Ambassador with APNPI, serving on their judging panel, and also as an educator in their online Academy. 

The Way You're Working is Not Working with Sprout Studios
You wouldn't clean your lawn with a vacuum. You wouldn't hammer a nail with an orange. You wouldn't blow your nose with sandpaper. That's all obvious. But what if I told you that you're doing things in your business that seem equally as obvious to someone else looking in?
Join these photographers who couldn't imagine running their business without their secret weapon. Hear how - and why - their client experience, time management and confidence have all skyrocketed. Learn from their mistakes and shortcut your way to success!