Description
GTA E-Commerce is where you'll connect with smart, fun, creative people from across the full spectrum of our e-commerce community. Every couple of months you'll learn about new companies doing cool things, laugh, smile, and have a fun night out. We believe that the Greater Toronto Area has the greatest e-commerce community in the country, and the more we support our full tech ecosystem the more greatness we'll all experience and create together!

This month, we're featuring the following e-commerce companies doing great things with new technology:

Agenda:

6:30 pm

+ Event Begins

+ Community Announcements
- Pres. #1: SoYoung, Jeremy Robinson, CMO

- Pres. #2: Fridays Off, Alanna Banks, Founder

- Pres. #3: Swob, Alexander Florio, Co-Founder

- Pres. #4: Northern Mo, Abtin Masseratagah, Co-Founder
9:30pm
+ After Party
-Milestones Grill & Bar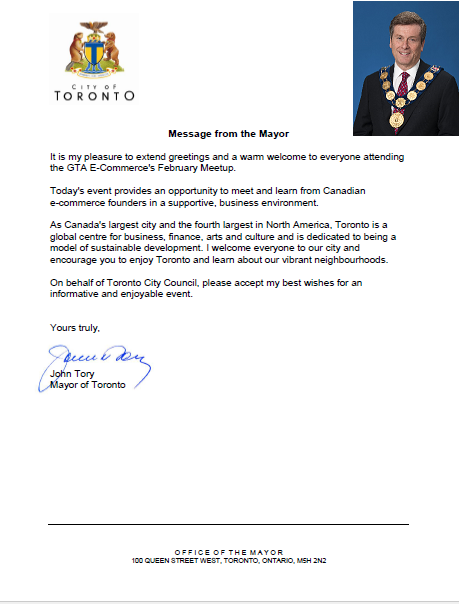 +Partners
Curexe helps businesses exchange currency and/or transfer money to any country, from any device, in any amount and up to 5x cheaper than other options.
DMZ is a world leading tech accelerator for high-impact startups.

+Affiliates
OMX helps small businesses send foreign currency to pay suppliers using their easy-to-use platform while saving money and time.
Freeeup is a marketplace that prevets the top 1% of freelancers that help grow your business. Get $25 off using our link.
Zipify Pages is a the first landing page builder uniquely designed for ecommerce businesses.
Why are we charging for this event? GTA E-commerce is a not for profit company. The funds raised will go towards the food and drinks provided at the event.
** Want to PRESENT at GTA E-commerce Meetup? You can apply here to present if you're interested: http://bit.ly/2CQ1pFO. (If not picked this month, your info carries over to future months).
DMZ is located on the 6th floor at 10 Dundas St. East. The best elevators to use to reach the space are the office elevators in front of the Starbucks.