Description
---
GSV Pioneer Summit: Where innovators go to discover & engage around the truly groundbreaking technologies that fundamentally shape humanity.
It is our belief that bringing the world's most visionary luminaries under a single roof can spark conversations and moments that create incredible serendipity to drive humanity forward.
If you believe in the power of human innovation, Pioneer Summit is the place for you.
The GSV Pioneer Summit is a 2-day conference focused on the people and companies building the industries of tomorrow. We are gathering a global community of the world's best entrepreneurs working on the tough challenges, shaking up existing industries, or creating new industries & connecting them with leading growth investors and global corporations who can help scale their efforts.
The Pioneer Summit will feature keynotes, panels, workshops, and pitches from the most transformative startups curated from across the Global Silicon Valley.
Some of the Major Speakers at the 2016 GSV Pioneer Summit: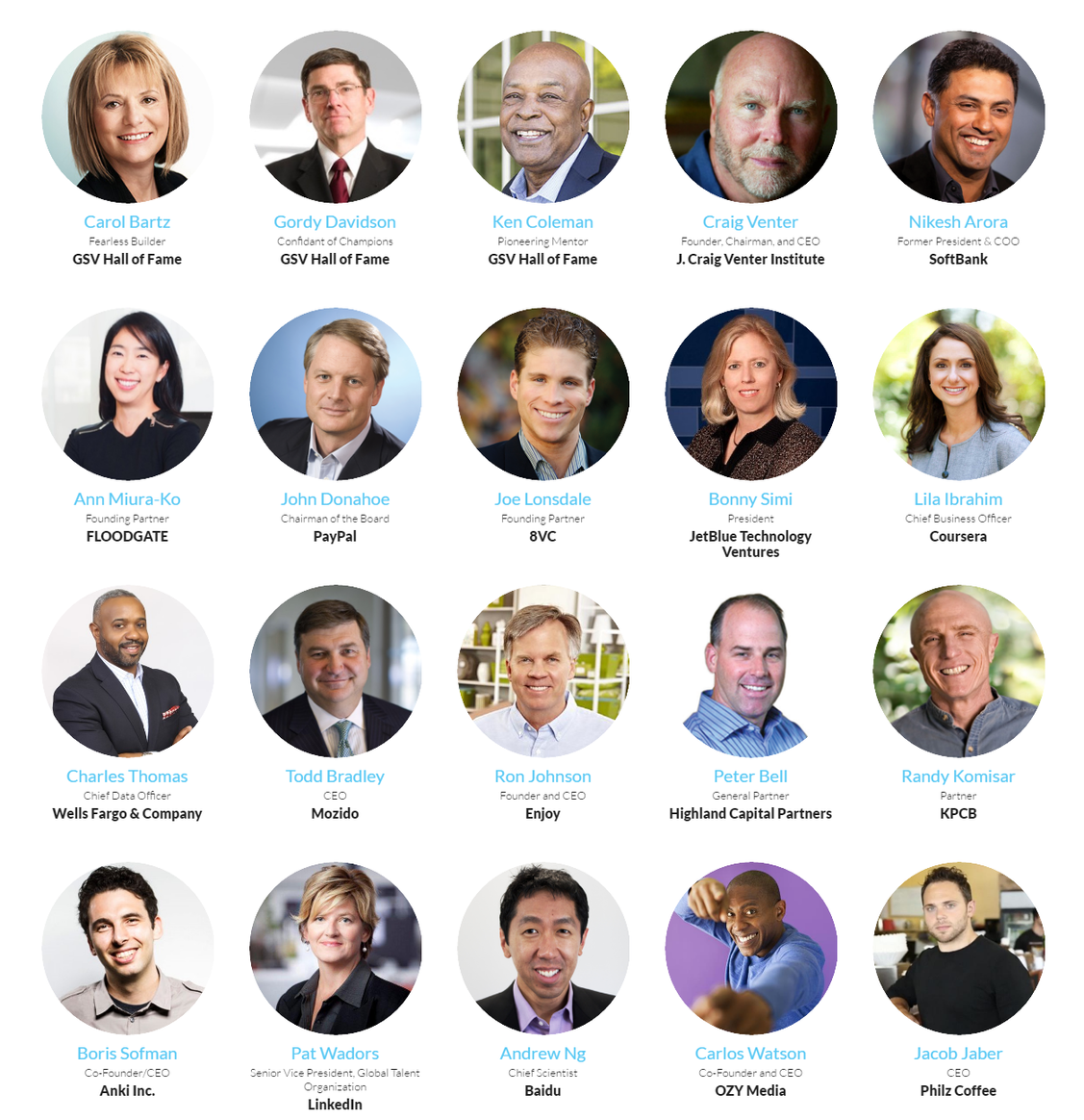 Confirmed speakers for Pioneer Summit 2016 include gamechangers that built or lead transformative companies such as PayPal, JetBlue Technology Ventures, Palantir, Coursera, Aspiration, & more.
Stay tuned as we announce more Pioneer Summit 2016 speakers who are truly driving human innovation forward.
Past GSV speakers include:

For more information, please visit the Pioneer Summit 2016 website at www.PioneerSummit.com.