GSR Social Gaming Panel and Mixer

Friday, July 20, 2012 from 7:00 PM to 10:00 PM (PDT)
Event Details
Join GSR and InnoSpring to make social games for the Chinese market!
The game industry is changing with the boom in mobile devices and social networks. As the market evolves, we're seeing technological change, disruptive innovation, global competition and big money across all platforms. Come and join GSR's social gaming event on July 20, 2012, where industry experts and leaders share their experience and strategies. Attendees will have the opportunity to connect with successful entrepreneurs, investors and talented mobile developers.
Note: Food and drinks will be provided.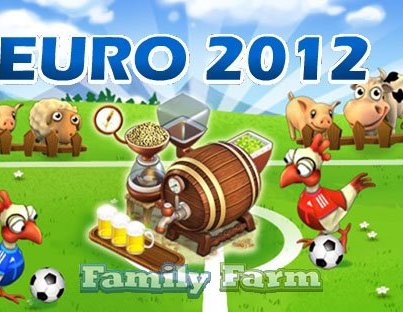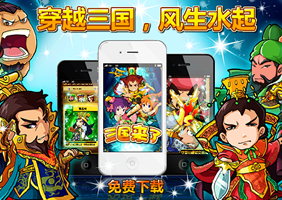 Panelists
Jack Jia:  Partner, GSR Ventures; Founder of Trusper, Baynote and Interwoven
Andy Zhong:  CEO and Founder, FunPlus -- Asia's #1 social gaming company with 3+ Million Daily Active Users on Facebook
David Liu:  CEO and Founder, RedAtoms -- Developer of the most popular and top grossing iOS app in China
Ian Song:  Director of Business Development and Partnerships, Tencent America
Agenda
7pm -7:30pm:  Brief GSR Introduction
7:30pm - 8:30pm:  Gaming Panel
8:30pm - 9pm:  Q&A
9pm - 10pm:  Networking
About the Panelists
Jack Jia is a founder, Chairman and founding CEO of Baynote, Inc., a leading recommendation software company since 2004. He is also a partner of GSR Ventures and an angel investor. Jack was the founding CTO at Interwoven Inc. (NASDAQ: IWOV, now Autonomy), a leading software company that pioneered CMS category, with a market capitalization of US$7 billion. Prior to Interwoven, he was a founder and CEO of V-max America. Jack also led engineering and development at NASA, SGI, Stratus, and Sun Microsystems. Jack received an MBA from Santa Clara University, an MSEE from NYU-Poly, and a BSEE/MSCE from Beijing Jiaotong University. He is recognized as one of the 40 most accomplished oversea Chinese entrepreneurs and scholars by the Chinese central government as PRC celebrating its 60 founding anniversary in Oct 2009. He was voted as an Outstanding Alumnus by the five Jiaotong universities in 2010. Jack holds more than twenty technology patents. He is also a board member and former president of Hua Yuan Science and Technology Association (HYSTA).
David Liu is CEO and founder of RedAtoms, a social gaming company on the Internet. Prior to RedAtoms, David co-founded and served as CTO of Reach Media Group, where he oversaw product strategy and technical operations. Previously, David also worked at McKinsey & Company, advising global high tech companies on strategic issues. David started his career in engineering functions at Hewlett-Packard and Silicon Graphics. David has a bachelor's degree in computer engineering from
Beijing University of Aeronautics and Astronautics. He also has received his Ph.D. in electrical engineering from Stanford University.
Andy Zhong is CEO and Founder of FunPlus,  a leading social game company in European and Middle East market. Andy was VP engineer and Product of Thegamenet.com which focuses on the social video platform and game stratics platform. Before that,  Andy is the Engineer and Product lead in RockYou and there he built the birthday cards and it ranks #2 in Facebook in 2009 by Monthly active users. Andy started the career in Lucent Bell labs as the research assistant focusing in P2P and vertical search technology and he worked in Oakland based search company Ask.com as well. Andy has a bachelor's
degree in computer science from Dalian University of Technology and also received Master degree in computer science in the US.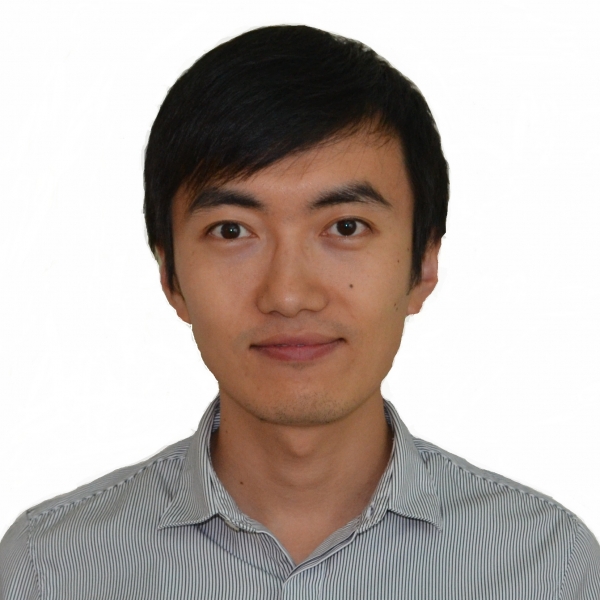 Ian Song is the Director of Business Development and Partnership in Tencent America. Prior to that, Ian Song was core product manager of Mobile QQ and Senior Marketing/BD manager in Tencent Headquarter, the largest internet company in China. Ian was also a core-founder and COO of Slanissue, a leading online preschool education and entertainment company in China.
About GSR Ventures GSR Ventures is an early-stage venture capital firm focused on building world-class technology companies in China. The firm invests primarily in the Internet, wireless, green technology and semiconductors sectors. GSR Ventures has more than 50 companies in its portfolio. Founded in 2004, GSR Ventures now has more than US $1 billion under management and offices in Beijing, Silicon Valley and Hong Kong. For more information, visit www.gsrventures.com.
About InnoSpring: InnoSpring is Silicon Valley's first US-China technology start-up incubator. Its focus is on encouraging American and Chinese start-ups to expand beyond their home countries. Founded in 2012, InnoSpring provides a startups with everything they need to succeed: funding, mentorship, workshops, access to InnoSpring's unparalleled US-China ecosystem, in-house administrative resources and a whole lot more. InnoSpring is located in Santa Clara, California.

About HYSTA HYSTA was established in 1999 by a group of Chinese entrepreneurs in Silicon Valley. From humble beginning as foreign students with almost no assets or connections, they became prominent business leaders in the Silicon Valley. They created HYSTA with the hope to share their experiences and knowledge with young Chinese professionals entering the business world. HYSTA, in Chinese, means both Chinese origin and resources for the Chinese.
When & Where

InnoSpring
2901 Tasman Dr
Santa Clara, CA 95054


Friday, July 20, 2012 from 7:00 PM to 10:00 PM (PDT)
Add to my calendar
Organizer
InnoSpring
WHAT IS INNOSPRING?
InnoSpring (Silicon Valley) was set up in April, 2012 as the first Sino-US incubator. It is a joint partnership between InnoSpring, Tsinghua University Science Park (TusPark) and Silicon Valley Bank (SVB). With InnoSpring taking the holding, the Sino-US incubator is vital for InnoSpring's global strategy. It serves as a soft-landing platform to facilitate Chinese and US companies to enter each other's market. InnoSpring (SV) provides such services as incubation, early investment, acceleration and co-working. Since 2012, it has incubated and served more than 100 start-ups. Its seed funds, financed by a group of investment institutions including KPCB, NLVC and Legend Star, have invested 40 companies whose total value exceeded $1.5 billion. In 2015, InnoSpring (SV) opened a branch office in San Francisco.
WHAT DOES INNOSPRING OFFER?
InnoSpring will provide space for up to 40 companies in our 14,000sq ft hub in Santa Clara, mentoring, in-house resources (eg.  accounting/bookkeeping, paralegal etc), referrals to professional services and access to venture capitalists for U.S. and Chinese startups interested in cross-border development.  InnoSpring will also provide startup capital through the InnoSpring Seed Fund.
KEY FUNCTIONS & SCOPE
Providing investment & incubation for technology start-ups
As a soft landing platform for both US and Chinese enterprises
Facilitate Silicon Valley Companies' expansion efforts into China.
GSR Social Gaming Panel and Mixer