GSPUG March 2nd 2010 SharePoint 2010 Sandbox Solutions

Tuesday, March 2, 2010 from 7:00 PM to 9:00 PM (EST)
Event Details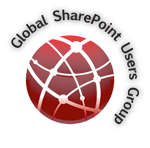 Join us March 2nd 2010 @ 7pm EST for the Global SharePoint Users Group meeting!

We will be welcoming Srini Sistla talking on SharePoint 2010 Sandbox Solutions.

Topic : SharePoint 2010 Sandboxed Solutions

With a lot new features included in SharePoint 2010, it has and will become very easy for the developers to design, develop compelling and robust applications and deploy them safely using the new Sandboxed Solutions. The speaker would speak on why we need Sandboxed Solutions; cover Sandbox Solution Building, Deployment, Debugging, Monitoring and various other stages.
Intended Audience: Developers, IT Analyst, Administrators
Agenda:
 #1 Existing Challenges for Developers & Administrators ( WEG )?
 #2 What Sandboxed Solutions bring? and comparison against Farm Solutions.
 #3 Why Sandboxed? and When?
 #4 How to use Sandboxed Solutions
 #5 What Can and Cannot be done using Sandboxed Solutions
 #6 Restrict Sandboxed Solution
 #7 Monitor Sandboxed Solution
 #7 Validate Sandboxed Solutions
 #8 Demo's
Srini is Microsoft Certified Technology Specialist with over 10 years of experience designing and implementing IT solutions on a variety of platforms, including SharePoint Services, SharePoint Server 2007 and now evaluating SharePoint 2010 beta.  He works in many areas within SharePoint; however, his area of expertise includes SharePoint Features, the SharePoint API and Branding.   As a subject matter expert, Srini is often asked to review, improve and approve a variety of technical designs and approaches.  He regularly contributes to several blogs, has done a fair amount of speaking, training and authored several screencasts. twitter @srinisistla and blog @ http://codename-srini.blogspot.com
Please use the correct contact info...
We will be distributing the LiveMeeting information the day of the event via the Email you provide. We will also be giving away our prizes based on those that attended and the emails you provide as well.
This month's Give-aways...
TBA