GSPUG February 2nd 2010

Tuesday, February 2, 2010 from 7:00 PM to 8:00 PM (EST)
Event Details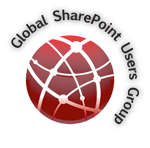 Join us February 2nd 2010 @ 7pm EST for the second Global SharePoint Users Group meeting!

We will be welcoming Paul Schaeflein talking on PowerShell for SharePoint 2010

Abstract: PowerShell is the new administrative environment and scripting language for Microsoft's server products. It provides tremendous benefits to developers as well. This session will show how to leverage PowerShell to understand the SharePoint API; how to use PowerShell to manage development and QA environments and how to create helpful (and efficient) scripts for general use.

Paul Schaeflein (MVP, MCTS) is an application developer with experience in all versions of the SharePoint platform. Paul is a writer, providing contributions to books, periodicals, CodePlex projects and his weblog. Paul has presented at user groups, as well as the Microsoft SharePoint Conference and the Best Practices conference. Paul has more than two decades experience in architecting, designing and developing software solutions. This experience covers a vast range of technologies, languages and industries. Having developed many line-of-business applications, Paul has a firm grasp on the challenges that corporate developers face when integrating them into a corporate portal.
Please use the correct contact info...
We will be distributing the LiveMeeting information the day of the event via the Email you provide. We will also be giving away our prizes based on those that attended and the emails you provide as well.
This month's Give-aways...
TBA