GSPUG December 1st 2009 7pm EST

Tuesday, December 1, 2009 from 7:00 PM to 7:00 PM (EST)
Event Details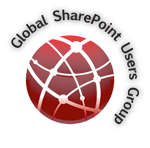 Join us December 1st 2009 @ 7pm EST for the first ever Global SharePoint Users Group meeting!
We will be hosting Dux Raymond Sy giving a session on Delivering SharePoint Success
Abstract:
SharePoint has shifted the paradigm in enterprise information management and team collaboration. By empowering knowledge workers, SharePoint can increase worker productivity, improve efficiency and streamline business processes. To achieve this goal, focusing on technology deployment is not enough. Effectively gaining stakeholders' support and managing SharePoint projects is paramount to success.
In this presentation, you'll learn key techniques in:
- Gaining executive buy-in for SharePoint projects
- Proper planning and appropriately managing expectations
- Engaging the business for better adoption
- Defining organizational SharePoint readiness
- Iterative release of SharePoint solutions
Please use the correct contact info...
We will be distributing the LiveMeeting information the day of the event via the Email you provide. We will also be giving away our prizes based on those that attended and the emails you provide as well.
This month's prizes!

Have questions about GSPUG December 1st 2009 7pm EST?
Contact GSPUG