About this Event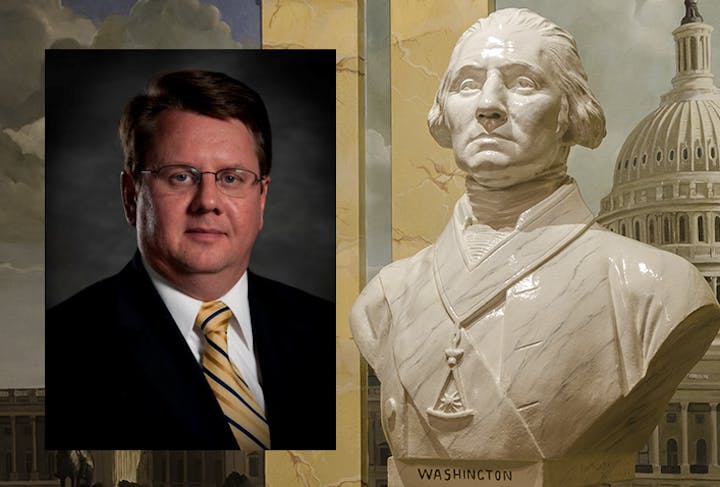 As part of Heritage Week in Washington, D.C., the General Society of Mayflower Descendants is hosting a special Mayflower Breakfast.
Program: A Deserving Brother: George Washington and Freemasonry with Mark A. Tabbert
Mark Tabbert is the Director of Collections at the George Washington Masonic National Memorial Association in Alexandria, VA. He the author of American Freemasons: Three Centuries of Building Communities (NYU Press, 2005) and George Washington's Rules for Freemasons in Life and Lodge (Macoy's Publishing, 2017).
The Army Navy Country Breakfast Menu: Scrambled Eggs, Breakfast Potatoes, Bacon & Sausage, Fresh Fruit Garnish, Assorted Breakfast Pastries, Honey Butter & Preserves, Orange Juice, Coffee and Fine Tea. A healthy breakfast substitute is also available for those with allergies or dietary restrictions. For those with dietary restrictions, please specify that you would like an alternate breakfast on the checkout form.
If you have any questions, please email Secretary General Jane Hurt at SecretaryGeneral@theMayflowersociety.org or call the Membership office at 508-746-3188 Ext. 25.
Reservation deadline is Friday, April 5th, 2019.