Description
It's goin down, Galvanize style. HOT TOPICS, COLD BEER.
Join us for our first in a series of events that will put our communities' experts on two sides of an issue facing the tech community in head to head debate-style showdown. This is the only live debate in town where the audience decides who wins.
That's right... YOU decide who wins the gShowdown Belt at the end of the debate.
Our first ever gShowdown will feature two hot topics related to Federal Policy, Innovation, and Entrepreneurship.
Our partner Austin Tech Alliance will have a table for voter registration and will have information on who is running for midterm elections in the fall. Vote on civic issues facing tech and participate in the future of our state!
Data Privacy versus Open Data
Do data privacy policies inhibit innovation?

Equifax, Cambridge Analytica, Saks Fifth Avenue. Data breeches and improper sharing and use of personal data have impacted millions of Americans and entities, both private and public. The EU recently enacted strict data privacy laws, will the US be next? How will this impact innovation in the technology industry?
Jon Loyens, Chief Product Officer, Co-founder, data.world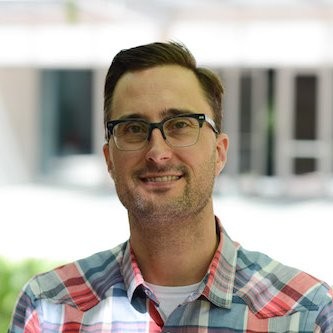 Jon Loyens is the Co-Founder and Chief Product Officer of data.world. In a past life, he was the VP of Engineering for Traveler Products at HomeAway, and before that, a VP of Engineering and Director of the Labs group at Bazaarvoice. As a long-time technology executive in Austin, he has lived the rise in the trend of data and analytics as a democratizing force. Jon brought A/B testing and data-driven product management to Bazaarvoice and massively expanded the data programs at HomeAway. Jon introduced GitHub to Bazaarvoice and made OSS contribution a major part of their culture. He's seen the benefits of openness and transparency in software and, at data.world, is bringing the same benefits to open data.
Kevin Welch, President of EFF-Austin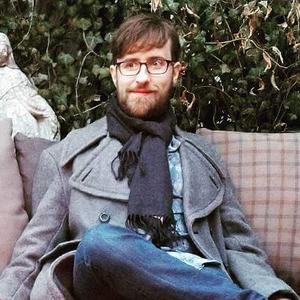 Kevin Welch is the president of EFF-Austin, a digital rights organization that was founded alongside the Electronic Frontier Foundation and continues to be a member of their Electronic Frontier Alliance. At EFF-Austin, he leads their push to educate the public and politicians about the important digital civil liberties issues of our times. He is a Caltech graduate with degrees in Bioengineering and English. The focus of his studies involved implementing chemical computers via DNA logic gates and circuits and a senior thesis on Tech Noir films. His professional career has consisted of a number of software-related positions ranging from programming the math in slot machine games to full-stack web programming of advanced word-processing/legal software.
Federal Policies on Innovation and Entrepreneurship
Do federal policies enable innovation and entrepreneurship?
Sweeping changes in federal policy swung the pendulum issues like tax reform, immigration, net neutrality, and a universal living wage in the last 10 years. Experts will represent both sides of these federal issues and how they impact innovation in the entrepreneurial community.

Nathan Ryan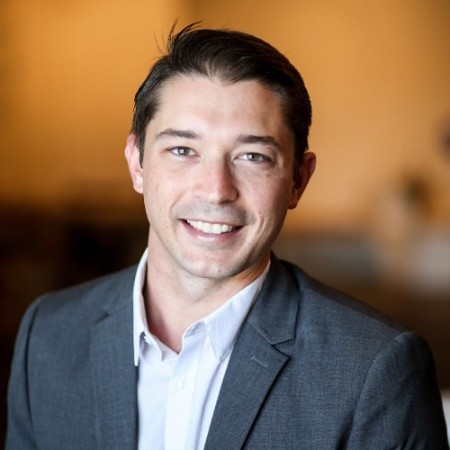 Nathan Ryan is an entrepreneur, business leader, and organizer. For more than a decade, his work has been influential in the creative industry, where his experience includes the collaboration with and founding of startup organizations, to multinational enterprises. Today, Nathan's work is all about people. He is focused on helping leaders and their businesses gain clarity and alignment in their organizations through his consultancy, Blue Sky Partners, as well as community-based tech and entrepreneurial policy efforts in his home of Austin, TX, where he lives with his wife, Amanda, as puppies, Max and Rory Gilmore.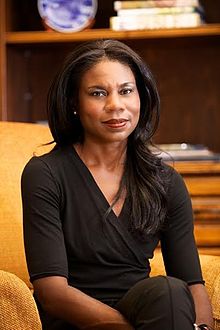 Lisa Fritsch is an American author, public speaker, entrepreneur and community activist. She was runner up in the 2014 Republican Primary against Greg Abbott for Governor of Texas. She has written three books on politics and social change, one of which, Obama Tea Parties and God, was a local bestseller. She is the CEO of LisaServes, LLC. Fritsch is Executive Director of Team Austin Scholarship Foundation, a non-profit scholarship initiative founded by Reza Piri of Team Austin to provide underserved students scholarships to coding academies.


Schedule:
6:30 PM doors open, happy hour begins
7:15 PM Kickoff
8:30 PM Debates end, winners announced. Networking and celebration
Parking in the garage on Nueces Street, directly below the Galvanize building, is $5 if you park there after 6 PM.

About our Sponsor
Galvanize is the premiere dynamic learning community for technology. With campuses located in booming technology sectors throughout the country, Galvanize provides a community for each the following:
Education - part-time and full-time training in web development, data science, and data engineering

Workspace - whether you're a freelancer, startup, or established business, we provide beautiful spaces with a community dedicated to support your company's growth

Networking - events in the tech industry happen constantly in our campuses, ranging from popular Meetups to multi-day international conferences
To learn more about Galvanize, visit galvanize.com.