Description
This Valentine's Day, ignore the sappy commercials, red rose sales and mushy Hallmark cards. Instead, gather some friends (or make some new ones!), and join Garden State Food Tours on Tuesday, February 11th at 6:30PM for a pre-Valentines Day event. We can't promise you'll meet your soul mate, but we can promise enough sweet bites and drinks to distract you from those Ryan Gosling/Natalie Portman daydreams.
GSFT will be hosting this special event at LITM in Jersey City for both singles and couples looking for a fun way to mingle while also sampling creative cocktails and desserts.
A ticket entitles you to TWO premium cocktails hand picked and prepared by LITM mixologists and a sampling of desserts from both All Kinds of Whoopie and MilkSugarLove. Enjoy sinful, dark and decadent desserts from All Kinds of Whoopie, and then switch to lovingly-made delights from Milk Sugar Love. Whether you're trying to impress a date or looking to meet new people, this event (as well as our signature walking food tours!) offers a fun change to your Tuesday routine!
Never been to LITM? Here's why we chose them and what you can look forward to:
An acronym for Love is the Message, LITM is Jersey City's neighborhood destination for creative seasonal cocktails, award-winning American food and the local art and film scene. Yes, in addition to great drinks and food, you'll be able to admire the current exhibit of talented emerging artists.
Other fun stuff:
-Come early or leave late. LITM will be offering $4 mini martinis, $4 tap beer of the day, and $5 house wines from 5 to 8pm.
-Though your ticket gets you some delicious samples of our favorite dessert vendors' sweets, they'll also have additional items for sale. If you waited 'til last minute to get that special someone a V-day gift, or can devour an entire box of whoopies to yourself, both vendors can accommodate those needs!
-This is a ticketed event. Tickets must be purchased in advance by February 11th, with a max of 30 tickets being sold.
-All guests must be 21 and over to attend.
FAQ's
Where do we meet? Meeting location is LITM, located at 140 Newark Avenue in Jersey City. Ticket holders will be sent a reminder email 48 hours prior to event with parking and transportation options.
Do I need a paper ticket to check-in? Nope. Download the Eventbrite app on your smartphone and we'll scan you in. Once you've bought a ticket, be on the look out for an email with more info regarding how to check-in.
Is gratuity included for this event?
Our friends at LITM are creating each cocktail to order. Though we can't force anyone to leave a tip, we highly encourage it!
What if I have a dietary restriction? Please let us know at least 48 hours before the event if you have any dietary restrictions (vegetarian, diabetic, peanut allergy, etc). We will do our best to accomodate.
If the event sells out, is there a waiting list? Yes. People on the list will be emailed if a spot becomes available.
Cancellation Policy? 48 hours. If you can't make it, please let us know so we can give that ticket to another eager foodie!
What should I wear? LITM offers a comfortable and lounge-like atmosphere. Where whatever you're most comfortable in!
How can I contact Garden State Food Tours? Email us at info@gsfoodtours.com
What other tours and events does GSFT offer? We're adding new tours in Jersey City and Montclair all the time. Be sure to check our website, www.GardenStateFoodTours.com and follow us on Facebook and Twitter for the most up to date information!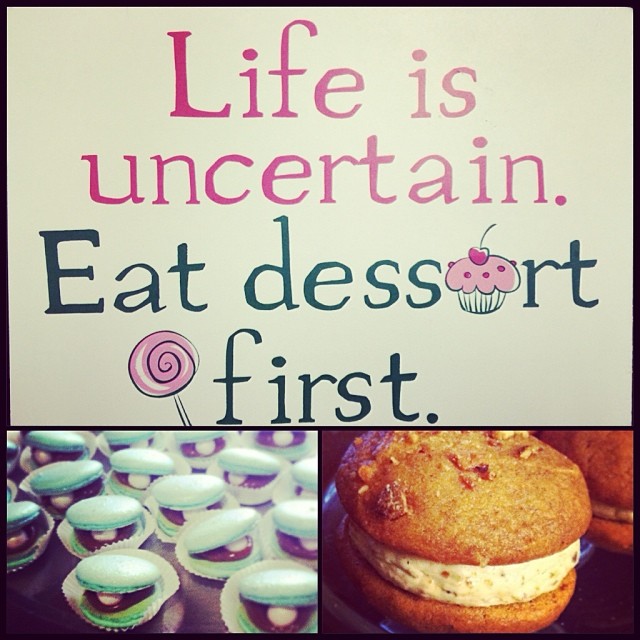 Organizer of GSFT Presents "Love Bites: Pre-Valentines Day Cocktails and Desserts"
Jersey Girls Food Tours was started by (you guessed it), two girls from Jersey. But don't let the name fool ya. These fun, walking, guided tours of food establishments across the Garden State aren't just for girls. 

We've scoped out the very best eateries in New Jersey's premiere food destinations, to bring you a unique and personalized dining experience that is sure to please!  Headquartered in Jersey City, we aim to highlight the best cuisine these cities have to offer.  Our goal is to provide both locals and non-locals alike, with a memorable gastronomic adventure, showcase local restaurant owners and chefs, all while bringing people together who have a love and passion for all things edible and delicious. 

What exactly is a food tour? 

Food tours are the new movement in food and community. Guests can enjoy multiple tastings from a variety of venues, learn about the history of the establishments as well as the city itself, while being led by an enthusiastic guide in a small group setting. Our tours and events range from informal grab and go sample bites, to more formal sit-down meals.  Knowledgeable guides lead private and group tours that cover a variety of themes and experiences, from our "Best of..." tours to our ethnic and seasonal featured tours.

Discover the food, culture, and history of some of the best foodie towns in New Jersey with Jersey Girls Food Tours!