Description
Op donderdag 26 april organiseert GSE, in samenwerking met de Security en de zWerkgroep, een GSE members only evenement rond security en hardware innovatie.

Ondanks dat security iets is van alle tijden (something old), komen er recent steeds vaker zaken over in het nieuws (something new): De datum dat GDPR/AVG "live" gaat (25 mei) nadert snel, security en data privacy zijn veelvuldig in het nieuws.
Daarnaast heeft IBM op 10 april jl. de nieuwe z14 ZR1 (something blue & new, maar ook something borrowed ...) telg van de mainframe-familie aangekondigd: voldoende materie om eens dieper in te gaan op deze onderwerpen en te kijken welke raakvlakken er zijn.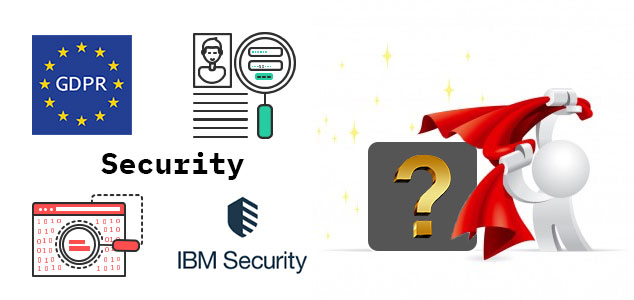 GSE en IBM hebben voor u de volgende agenda samengesteld:

Agenda
10:30 - Inloop & koffie
11:00 - Opening
11:15 - Train as you Fight - Erno Doorenspleet (IBM X-Force)

12:00 - Lunch
13:00 - Breakout:
Sessie 1: zWerkgroup: Hardware annoncering IBM z14 ZR1 - Martijn Raave (IBM/GSE)
Sessie 2: Pervasive Encryption - the Foundation for a Multi-Layered Cybersecurity Strategy - Steve Talbot-Walsh (IBM Security CTO)

13:50 - Security WG: A look at mainframe security from a hackers perspective - Erik Janssen (ING)
14:45 - Frisdrank en hapjes

Graag zien wij u op 26 april in het IBM Client Center, wees er snel bij, er zijn slechts 80 plaatsen beschikbaar!

Disclaimers:
Dit evenement is alleen voor leden van GSE, inschrijvingen van personen die niet gelieerd zijn aan GSE worden door de organisatie geannuleerd.

The most of the presentations during this event will be in the Dutch language.