Sales Have Ended
Ticket sales have ended
Online registration has ended. Onsite registration opens at 11:15am and costs $30.
Sales Have Ended
Ticket sales have ended
Online registration has ended. Onsite registration opens at 11:15am and costs $30.
Description
For nearly 15 years, we've been nourishing technology professionals and entrepreneurs in the Upstate. We've seen a number of successes and run quite a few experiments, but are always looking for new ways to take tech professionals from idea to thriving endeavor.
Two of the latest projects we've been involved in are 1 Million Cups and the Founder Institute. 1 Million Cups came to Greenville via the Kauffmann Foundation and is now in 180 cities including ours. How does it work? Why does it matter? Join us for that discussion.
The Founder Institute is the world's premier idea-stage accelerator and startup launch program. Based in Silicon Valley and with chapters across 150+ cities and 60+ countries, the Founder Institute's mission is to "Globalize Silicon Valley" and empower entrepreneurs to build companies that will create one million new jobs. The Founder Institute has graduated it's first cohort in Greenville and is set to launch it's second. Joining us on Wednesday to update us on how the program works, why it works and how to get involved will be one of this year's co-directors, Harold Hughes.
Our Speakers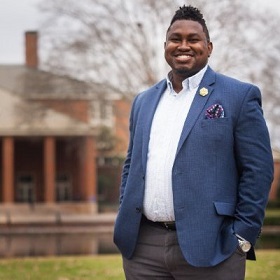 Harold Hughes is a graduate of Clemson University where he received Bachelors degrees in both Economics and Political Science. He is currently pursuing a graduate certificate in Innovation & Entrepreneurship at Stanford University. He is a co-director of the Greenville Chapter of the Founder Institute and a Community Organizer for 1 Million Cups Greenville.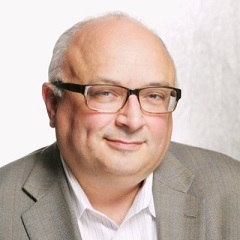 Phil Yanov is a blogger, podcaster, technologist, and speaker. He is founder of the GSA Technology Council and Tech After Five. He is also a magazine columnist and former co-host of the Your Day technology shows heard on NPR stations across South Carolina. He is a frequent contributor to technology stories appearing on WYFF-TV and has been named one of Greenville's fifty most influential people. He is also a Community Organizer for 1 Million Cups.
Agenda
11:30 - 12:00 Registration, Networking, Lunch
12:00 - 12:15 Announcements
12:15 - 1:15 Presentation and Questions
1:15 - 1:30 Door Prizes, Adjourn
This meeting features easy access from I-385, plenty of free parking, ample networking opportunities, a great presentation and an awesome lunch.
Onsite registration is available. Lunch is $30 at the door.