GSA Schedule - Hands On WORKSHOP

Tuesday, November 22, 2011 from 3:30 PM to 6:30 PM (EST)
Event Details
GSA Schedule HANDS-ON Workshop
(Session ID: GSA.101)
Tues NOV 22
3:30pm EST - 6:30pm EST
1400 I Street, NW; Suite 900
Washington, DC 20005
MCPHERSON SQUARE METRO
(Offices of NSI, National Strategies Inc.)
GSA Schedules are contract vehciles and marketing tools ONLY;
GSA Schedules are NOT required to sell to the government;
GSA Schedules basis of award are typically derived from your Most Favorite Customer PRICING;
GSA Schedules have many terms and conditions and Solicitations should be read carefully by the submitting fim;
GSA Schedules require a sales quota of $25k;
GSA charges a quarterly fee of .75% of your GSA Schedule sales;
GSA Schedules require past peformance and 2 years of solid financials;
For Product Companies - Must be manufactured in TAA compliant countries;
$38 Billion USD or 9% of US Federal contracting dollars was procured through GSA Schedules;
Most agencies including DoD use GSA Scheds to make purchases;
Agencies also use their own agency wide contract vehciles;
Submission of a GSA Schedule does not guarantee acceptance of the Proposal or award of the Sched;
Award of the GSA Schedule does not guarantee any sales.
GSA Schedules are marketing tools ONLY.
Workshop Requirements - Please bring with you:
Laptop;
Company DUNS # - must be current/valid;
Company TIN #;
Company NAICS Codes;
Commercial Price List;
Name of GSA Schedule pursuing;
6 Customer references (US based) phone #, email; name.
Able to discuss/provide 2-3 current/relevant contracts. (B2B or B2C or B2G)  
The Workshop will cover:
Requirements for GSA Schedule;
GSA Schedule SIN selection and corresponding NAICS;
Review and Complete Required Database Registrations;
CCR, ORCA, Digital Certificate; Past Performance Review;
Review ALL Required GSA Documentation for Proposal Submission;
Complete most of the Required Paperwork for Proposal Submission;
Differences in Product/Service Proposals;
Review of GSA E-OFFER and E-MOD System.
Time frames and expectations after Submission.
After Completing This Class:
At the end of this class participants should have the basic knowledge and understanding of GSA Schedule requirements.  Participants should be able to upload their proposal through the GSA E-Offer System.
Participants will receive handouts and GSA reference materials during the workshop.
Who Should Attend:
Companies that are able to bring the required items listed above;
Companies who have 2 years of solid financials;
Companies who have current & relevant project experience that can be validated;
Companies who are serious about selling to the US FED GOV;
Companies who know their FED GOV prospects/customers are purchasing from the GSA Sched;
Companies who have a basic understanding of the GSA Sched and need additional assistance with required paperwork;
Companies who have done the homework and understand the risks and rewards of a GSA Sched.
THANK YOU. 
For any additional questions, please contact us at: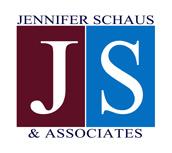 When & Where

National Strategies, Inc.
1400 I Street, NW
Suite 900
20005


Tuesday, November 22, 2011 from 3:30 PM to 6:30 PM (EST)
Add to my calendar
Organizer
Jennifer Schaus on behalf of NMIA
JENNIFER SCHAUS on behalf of NMIA National Military Intelligence Association