GSA Schedule - 2 Day - Hands On Workshop

Thursday, July 31, 2014 at 8:30 AM

-

Friday, August 1, 2014 at 3:00 PM (EDT)
Event Details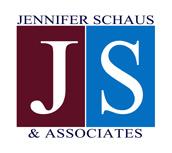 Day 1: Thursday JULY 31, 2014 - 8.30am - 4pm

Day 2: Friday AUGUST 1, 2014 -  8.30am - 3pm

GSA Hands-On Workshop *2 Day Session*

Completing the GSA Proposal & Getting On Schedule

Limit: 12 participants

Description: This class is best suited for professionals who have attended
the GSA Overview class (July 10 & 17). The class is a 2 day Hands-On
Workshop for companies who meet the basic requirements of GSA Schedules.
Administrative, Technical and Pricing proposal sections will be completed.
At the conclusion of the 2 day course, participants will have the documents
in place to submit a proposal for GSA review.
Light breakfast and coffee will be served both days.
Light lunch will be served Day 2.
Host:  VET Force - Joe Wynn
Location:  1200 18th Street, NW  Suite LL-100  Washington DC 20036
Instructor:  Jennifer Schaus
Questions?  Contact Jennifer:  + 1 - 2 0 2 - 3 6 5 - 0 5 9 8  or   JSchaus@JenniferSchaus.com
Instrructor BIO:
Jennifer Schaus is principal of Schaus & Associates, a Washington DC based consulting firm providing support services for government contractors. Services include GSA Schedule, federal sales and business development, and government relations. Clients are both product and service companies in the US and abroad and include small to mid-size as well as Fortune 500 and publically traded firms.
Ms. Schaus began her career with The Dun & Bradstreet Corporation and has sold data, services and products to almost every federal agency including DEA, FBI, CIA, the Secret Service and more. She has worked with embassies and foreign delegations and presented to various audiences such as NCRC, NCMA, APMP, NDIA, NVTC, Veterans In Business and others. She has been featured or quoted in major national media including Fox News, CNN, Forbes, The Wall Street Journal, Entrepreneur Magazine, The Washington Business Journal, The Washington Post, Success Magazine and others.
Jennifer enjoys the arts and has combined this interest with business by hosting a quarterly networking event at The John F Kennedy Center. Each event draws major corporate sponsors and over 200 attendees from the government contracting community.
OUR EVENTS:
July 10th OR 17th, 2014 –GSA Schedule Overview (Do I Qualify?) Seminar & Networking to Follow
Location: VET Force Headquarters
1200 18th Street NW
LL-100
Washington DC 20036
Registration Link: https://www.eventbrite.com/e/gsa-schedule-overview-do-i-qualifiy-everyting-you-need-to-know-upfront-tickets-11912451463
July 21, 2014–5 Year Anniversary Government Contractors Networking Event
Location: The John F Kennedy Center
2700 F St, NW
Terrace Level – KC Café
Time: 5.30 – 7.30pm
Registration Link: https://www.eventbrite.com/e/government-contractors-the-kennedy-center-5-year-anniversary-july-21-tickets-11662196945
July 31 & Aug 1, 2014 –GSA Schedule – HANDS ON 2 Day Workshop
Location: VET Force Headquarters
1200 18th Street NW - LL-100
Washington DC 20036
Note: Discounted Rates for Veteran Owned Businesses
Time: July 31 = 8.30am – 4pm; Aug 1 = 8.30am – 3pm
Registration Link: https://www.eventbrite.com/e/gsa-schedule-2-day-hands-on-workshop-tickets-11912323079
Aug 6, 2014 – Complimentary Webinar: The Grant Process & SBIR's
Guest Speaker:  Leona Charles - SPC Consulting
2pm – 3pm EST
Registration Link: https://attendee.gotowebinar.com/register/178410414123548930
Aug 7, 2014– Complimentary Webinar: Simplified Acquisitions
Guest Speaker: Guy Timberlake, The ASBC
2pm – 3pm EST
Registration Link: https://attendee.gotowebinar.com/register/5790111054079620865
Aug 13, 2014 – Complimentary Webinar: Mentor Protégé Program
Guest Speaker:  Charles Sills, Federal Allies
2pm – 3pm EST
Registration Link: https://attendee.gotowebinar.com/register/5506829580119951362
Aug 14, 2014 – Complimentary Webinar: HUBZone Certification
Guest Speaker:  Jon Williams, PilieroMaza
2pm – 3pm EST
Registration Link: https://attendee.gotowebinar.com/register/8928456988845405185
Aug 20, 2014 – Complimentary Webinar: Access to Capital
Guest Speaker:  John Fedewa, ARMCOR
2pm – 3pm EST
Registration Link: https://attendee.gotowebinar.com/register/8982943287949640962
Aug 21, 2014 – Complimentary Webinar: Winning Proposals
Guest Speaker:  Michael Hordell, Pepper Hamilton
2pm – 3pm EST
Registration Link: https://attendee.gotowebinar.com/register/2283591451730106626
When & Where

1200 18th Street, NW
Suite LL-100
VET FORCE OFFICES
Washington DC, DC 20036


Thursday, July 31, 2014 at 8:30 AM

-

Friday, August 1, 2014 at 3:00 PM (EDT)
Add to my calendar
Organizer
Jennifer Schaus on behalf of NMIA
JENNIFER SCHAUS on behalf of NMIA National Military Intelligence Association
GSA Schedule - 2 Day - Hands On Workshop