Sales Have Ended
Registrations are closed
Grupo de Apoyo de Mujeres-Enero-2021 Topic: Grupo de Apoyo de Mujeres--2021 Time: Apr 21, 2021 06:30 PM Pacific Time (US and Canada) Every month on the Third Wed, until Jan 19, 2022, 10 occurrence(s) Apr 21, 2021 06:30 PM May 19, 2021 06:30 PM Jun 16, 2021 06:30 PM Jul 21, 2021 06:30 PM Aug 18, 2021 06:30 PM Sep 15, 2021 06:30 PM Oct 20, 2021 06:30 PM Nov 17, 2021 06:30 PM Dec 15, 2021 06:30 PM Jan 19, 2022 06:30 PM Please download and import the following iCalendar (.ics) files to your calendar system. Monthly: https://us02web.zoom.us/meeting/tZUudO-sqT0vGNY7Bs1RRzii5HA-y-l-W3iW/ics?icsToken=98tyKuGprTgsHtOTtRuFRpwcA4jCM-jwtiFYjY1kyz32UhJheAr_Y8pjf6syHJXn Join Zoom Meeting https://us02web.zoom.us/j/81336476522?pwd=VG1PNWtnNUtvajcrRDVyamhVQnoxUT09 Meeting ID: 813 3647 6522 Passcode: 164551
Sales Have Ended
Registrations are closed
Grupo de Apoyo de Mujeres-Enero-2021 Topic: Grupo de Apoyo de Mujeres--2021 Time: Apr 21, 2021 06:30 PM Pacific Time (US and Canada) Every month on the Third Wed, until Jan 19, 2022, 10 occurrence(s) Apr 21, 2021 06:30 PM May 19, 2021 06:30 PM Jun 16, 2021 06:30 PM Jul 21, 2021 06:30 PM Aug 18, 2021 06:30 PM Sep 15, 2021 06:30 PM Oct 20, 2021 06:30 PM Nov 17, 2021 06:30 PM Dec 15, 2021 06:30 PM Jan 19, 2022 06:30 PM Please download and import the following iCalendar (.ics) files to your calendar system. Monthly: https://us02web.zoom.us/meeting/tZUudO-sqT0vGNY7Bs1RRzii5HA-y-l-W3iW/ics?icsToken=98tyKuGprTgsHtOTtRuFRpwcA4jCM-jwtiFYjY1kyz32UhJheAr_Y8pjf6syHJXn Join Zoom Meeting https://us02web.zoom.us/j/81336476522?pwd=VG1PNWtnNUtvajcrRDVyamhVQnoxUT09 Meeting ID: 813 3647 6522 Passcode: 164551
Una oportunidad de encontrar "corazon y valor" durante estos tiempos dificiles!
About this event
Los inmigrantes en Los Estados Unidos, como cualquier otro individuo tienen el derecho a vivir la vida libre de violencia doméstica y abuso. En estos tiempos de incertidumbre para las familias de inmigrantes, Verdant estamos comprometido a proveer grupos de apoyo para sobrevivientes de la violencia doméstica y sus hijos, independientemente del estatus migratorio. Tenga la seguridad de que cualquiera información que usted desee divulgar a nosotros se mantendrá en la máxima confidencialidad.
Vamos a transformar nuestro mundo para que la violencia doméstica ya no exista, creando mayor seguridad, justicia e igualdad para todos.
Solas llegamos mas rapido... juntas llegamos mas lejos
Primera reunion:
Miercoles 29 de Septiembre y despues cada segundo y cuarto MIERCOLES del mes.
Sept 29
Oct 13
Oct 27
Nov 10
Nov 24
Dic 8
Enero 12, 2022
Enero 26, 2022
Hora:  6:00-8:00pm
Location:  Via Zoom
Costo: Gratis, en espanol
Where can I contact the organizer with any questions?
Email: lgoorellana@gmail.com  or  call  425-998-7020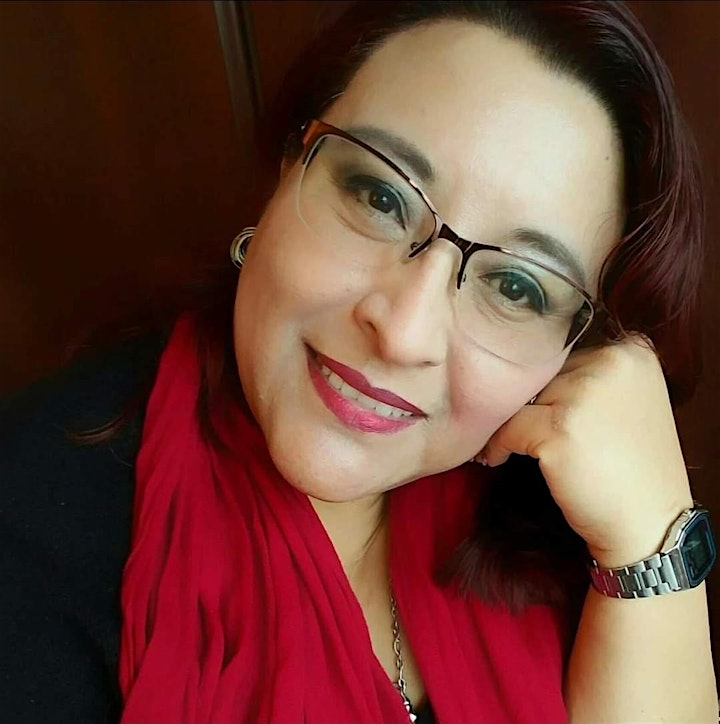 Organizer of Grupo de Apoyo para Mujeres Sobrevivientes de Violencia Domestica
The Verdant Community Wellness Center offers space for health and wellness-focused classes and programs, community meetings and special events. The 9,000-square-foot building includes a large training room, a demonstration teaching kitchen for healthy cooking classes, a medium-sized classroom and several smaller meeting rooms.