Sales Have Ended
Registrations are closed
Grupo de Apoyo de Mujeres-Enero-2021 Topic: Grupo de Apoyo de Mujeres--2021 Time: Apr 21, 2021 06:30 PM Pacific Time (US and Canada) Every month on the Third Wed, until Jan 19, 2022, 10 occurrence(s) Apr 21, 2021 06:30 PM May 19, 2021 06:30 PM Jun 16, 2021 06:30 PM Jul 21, 2021 06:30 PM Aug 18, 2021 06:30 PM Sep 15, 2021 06:30 PM Oct 20, 2021 06:30 PM Nov 17, 2021 06:30 PM Dec 15, 2021 06:30 PM Jan 19, 2022 06:30 PM Please download and import the following iCalendar (.ics) files to your calendar system. Monthly: https://us02web.zoom.us/meeting/tZUudO-sqT0vGNY7Bs1RRzii5HA-y-l-W3iW/ics?icsToken=98tyKuGprTgsHtOTtRuFRpwcA4jCM-jwtiFYjY1kyz32UhJheAr_Y8pjf6syHJXn Join Zoom Meeting https://us02web.zoom.us/j/81336476522?pwd=VG1PNWtnNUtvajcrRDVyamhVQnoxUT09 Meeting ID: 813 3647 6522 Passcode: 164551
Sales Have Ended
Registrations are closed
Grupo de Apoyo de Mujeres-Enero-2021 Topic: Grupo de Apoyo de Mujeres--2021 Time: Apr 21, 2021 06:30 PM Pacific Time (US and Canada) Every month on the Third Wed, until Jan 19, 2022, 10 occurrence(s) Apr 21, 2021 06:30 PM May 19, 2021 06:30 PM Jun 16, 2021 06:30 PM Jul 21, 2021 06:30 PM Aug 18, 2021 06:30 PM Sep 15, 2021 06:30 PM Oct 20, 2021 06:30 PM Nov 17, 2021 06:30 PM Dec 15, 2021 06:30 PM Jan 19, 2022 06:30 PM Please download and import the following iCalendar (.ics) files to your calendar system. Monthly: https://us02web.zoom.us/meeting/tZUudO-sqT0vGNY7Bs1RRzii5HA-y-l-W3iW/ics?icsToken=98tyKuGprTgsHtOTtRuFRpwcA4jCM-jwtiFYjY1kyz32UhJheAr_Y8pjf6syHJXn Join Zoom Meeting https://us02web.zoom.us/j/81336476522?pwd=VG1PNWtnNUtvajcrRDVyamhVQnoxUT09 Meeting ID: 813 3647 6522 Passcode: 164551
Una oportunidad de encontrar "corazon y valor" durante estos tiempos dificiles!
About this event
Grupo de Apoyo de Mujeres-Enero a Diciembre-2021
La pandemia está profundizando las desigualdades que ya existían y poniendo en evidencia las vulnerabilidades de los sistemas . Verdant esta creando un espacio seguro para que las participantes compartan sus experiencias y obtengan apoyo durante este tiempo tan dificil
UNA TARDE AL MES PARA NOSOTRAS
Este grupo está dirigido a todas aquellas mujeres que buscan un espacio de reencuentro y crecimiento personal.
Un lugar para conocerse, respetarse, descubrirse y avanzar.
En ocasiones, mujeres que están viviendo experiencias difíciles, otras que desean descubrir aspectos de la mujer que no conocen, las hay que buscan compartir las experiencias vividas, las que quieren encontrar un espacio de comprensión, tenemos las que han sufrido la violencia de género en su propia piel y las que se han visto sometidas a la dominación de sus parejas sin ser aun conscientes de ello, las que dependen emocionalmente de otro y las que ya toman conciencia de lo que no quieren repetir, las que no se quieren tanto como deberían, … en realidad, todas aquellas que queremos seguir creciendo porque merecemos Ser felices.
Un espacio en la que cada una a su ritmo sin presiones ni obligaciones podrá compartir desde la comodidad de la libertad.
Solas llegamos mas rapido... juntas llegamos mas lejos
Primera reunion:
Miercoles 20 de Enero y despues cada TERCER MIERCOLES del mes.
Hora:  6:30-8:30pm
Location:  Via Zoom
Costo: Gratis, en espanol
Where can I contact the organizer with any questions?
Email:  sandra.huber@verdanthealth.org  or  call  425-582-8600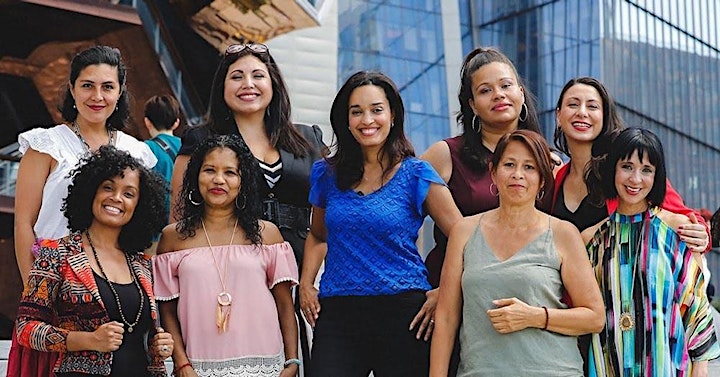 Organizer of Grupo de Apoyo de Mujeres-Enero-2021
The Verdant Community Wellness Center offers space for health and wellness-focused classes and programs, community meetings and special events. The 9,000-square-foot building includes a large training room, a demonstration teaching kitchen for healthy cooking classes, a medium-sized classroom and several smaller meeting rooms.