Grundlagen für die Anleitung von Zeremonien Foundations of Ceremonial Leadership

Friday, September 29, 2017 at 7:00 PM

-

Sunday, October 1, 2017 at 10:00 PM (CEST)
Who's Going

Loading your connections...
3 of your friends are going.
Share it to get more people on board!
Share

Sara Haughty
San Francisco, California

Luke Picard
London, United Kingdom

Rick Vespucio
Florence, Italy
Event Details
Das behagliche Aroma des mit der Hand in einem Kupferkessel gerührten Kakaos verwebt sich mit der Wärme des knisternden Feuers. Bann- und Zaubersprüche für Heilung und Visionsfindung schwingen über den Klängen des Baches. Der heilige Kreis des Stamms versammelt sich am Waldrand zu einer Rückbesinnung auf unsere angestammten magischen Wurzeln. 
The smell of warm cacao whipped by hand in a copper kettle mingles with the warm, crackling fire, incantations for healing and vision ripple through with the sounds of the creek, the sacred circle of tribe gathers, remembering the roots of your ancestral magic at the edge of the forest.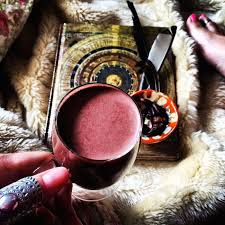 Wünschst du dir eine innigere Verbindung mit dem Höheren, mit der Zeremonie und dem Ritual? Würdest du gerne zur Magie erwachen, die du in deinem eignen angestammten DNA in dir trägst?
Do you desire a deeper connection to the Sacred, Ceremony, and Ritual? Would you like to awaken to the magic you carry within your very own ancestral DNA?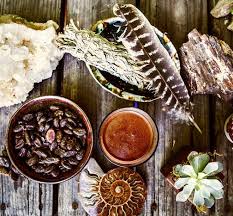 Verbinde dich mit uns für Lebensübergänge an einem Wochenende außerhalb der Zeit.
Join us for a timeless weekend journey into the wonderland of Zähringen, Freiburg, Germany
DIESES WOCHENENDE BIETET DIR:
Grundlagen, um Zeremonien zu erschaffen und mehr Bedeutung, Tiefe und Verbindung in deine Familie und Gemeinschaft zu bringen

Empowerment für das Leadership, um authentisches Wachstum für den Planeten zu ermöglichen, aus deinem reichen inneren Garten schöpfend

Visionen, um dein Anliegen zu verwirklichen und in einem weiten Sinne zu Wohlstand zu gelangen
THIS WEEKEND GIVES YOU . . .
Foundations For Creating Ceremony (And bringing more meaning, depth and connection to your family and community)

Empowerment To Be A Leader . . . Bringing TRUE growth to the planet from your own back yard

Vision To Live Your Purpose & Prosper (It's NOT What You Think)
Dieser Kurs wird auf Englisch gehalten.
This event will be offered in English & German.
Möglichkeiten für deine Zeit gemeinsam mit Tanya Dantus und Amanda Elo'Esh:
Your time with Tanya & Amanda Elo'Esh includes:
DAS VOLLSTÄNDIGE WOCHENENDE – Verbinde dich mit uns für das gesamte Wochenende, und du wirst daraus spezifische Praktiken und Rituale mitnehmen. Du erwirbst Selbstvertrauen, um Zeremonien anzuleiten oder auch häusliche, berufliche und gemeinschaftliche Zusammenkünfte einfach mit mehr Kraft und Bedeutung zu erfüllen. Du erwirbst die Grundlagen, um die Himmelsrichtungen und Elementen zu würdigen und mit ihnen zu arbeiten. Du lernst, einen heiligen Ort zu erschaffen, damit die Versammlungen einen Zusammenhalt bekommen, ein Gefühl von Sicherheit und eine Dichte in der Wunschkraft der Teilnehmenden. Du erfährst Ursache und Art, einen heiligen Altar zu erschaffen und erlernst den Ansatz, mit Orakeln und Omen der Natur zu arbeiten. Im Abendlicht wiederum teilen wir Märchen miteinander und ergründen unsere angestammten mystischen Wurzeln.
FULL WEEKEND - Join us for the whole weekend and you'll take away specific practices, rituals, and confidence to lead ceremony, or simply create more potent and meaningful gatherings at home, at work and in your community. You'll learn the basics of how to honor, work with and call in the directions and elements, how to create a sacred container for safe and purposeful gatherings, how and why to create a sacred altar, and how to start working with oracles and omens from Nature. We'll be at the old Zähringer Mühle, at the edge of the forest, by a creek in Zähringen. After hours, we will share stories by the fire and explore our mystical ancestral roots.
NUR DIE ZEREMONIE – Dein Geist und deine Sinne werden erwachen und sich aus dieser genussreichen und machtvollen Kakao-Zeremonie nähren. Sende ein Gebet für dein Leben und erlaube dir, deine Schwingungen durch die Magie des Kakaorituals zu erhöhen (Theobroma = Götternahrung), erlaube dir Heilung durch Klänge. Diese Reise wird dich zur Tiefe deiner angestammten Wurzeln führen, wo du dein ureigenes Anliegen entdecken und erwecken kannst. Zudem werden dir eigene Werkzeuge und Gaben zuteil, die im Verborgenen auf ihre Entdeckung durch dich warteten. 
CEREMONY ONLY - Your Spirit and senses will be awakened and nourished by this deliciously powerful Cacao Ceremony. Make a prayer for your life, and allow your energetic frequencies to be uplifted with the magic of cacao (theobroma - food of the gods) and sound healing. This journey will take you deep into your ancestral roots where you will uncover and awaken your unique purpose and the tools and gifts that have been hidden and awaiting your discovery.
Du wirst mit nach Hause nehmen:
Praktische Werkzeuge, die du vertrauensvoll verwenden kannst, um Harmonie, Tiefe und Verbundenheit in deine familiären, beruflichen und soziale Beziehungen zu bringen

Klare Praktiken, um Entscheidungen FREI VON REUE treffen zu können

Klarheit darüber, wie du dein Anliegen leben und als Person zum Erblühen kommen kannst
You'll Take Home:
1.

     
Practical tools you can confidently use to bring harmony, depth and connection to your family, work, and social relationships
2.

     
Clear practices for making REGRET-FREE decisions
3.

     
Clarity on how to Live Your Purpose & Prosper
DETAILS
Frauen und Männer sind herzlich willkommen! Komm mit zum vollständigen magischen Wochenende oder genieße einzig die tiefe und aufbauende Kakao-Zeremonie mit Klangheilung am Sonntagnachmittag (die genaue Uhrzeit wird noch bekanntgegeben), die deinen Geist nährt, deine Sinne verjüngt und dir eine Vision für dein Lebensanliegen schenkt.
DETAILS
MEN & WOMEN WELCOME! Come for the whole magical weekend, or enjoy a deep and uplifting Cacao Ceremony with Sound Healing on SUNDAY EVENING AT [TIME IS TBD] that will nourish your spirit, rejuvenate your senses and give you a vision for your life purpose.
NUR DIE ZEREMONIE
Du wirst geführt durch eine heilende, tiefe und tragende Kakao-Zeremonie. Dein Lebensgebet wird von der Gruppe bezeugt und bekräftigt. Dann wirst du durch eine Reise mit Klängen und Visualisierung geleitet, um höhere Schwingungen für Heilung anzulocken, für Freude, Liebe und Wohlergehen. Danach hast du Zeit, um dich zu bewegen, in dein Heft zu schreiben, dich mit den Elementen zu verbinden und deine Erfahrungen mit unserer heiligen Hochoka zu teilen (die Gruppe der Zeugen). Zum Schluss kommen wir zu einer Segnungs-Zeremonie mit der Friedenspfeife, damit du die Magie mit nach Hause nehmen kannst – für eine Verwandlung auf Lebenszeit.
CEREMONY ONLY
You will be guided in a deeply healing and nourishing Cacao Ceremony. You'll be witnessed as you make a prayer for your life and then taken on a guided imagery and sound healing journey to bring in higher frequencies for healing, joy, love and prosperity. You'll have time afterwards to move, journal, commune with nature and the elements, and share your experiences with our sacred Hochoka (circle of witnesses). We will finish with a Sacred Pipe blessing ceremony so that you can take the magic with you for life-lasting transformation.
"Das einzige, was sich verändern wird, ist dein ganzes Leben!"  Barret Eagle Bear
"The only thing that will change is your whole life!" ~Barrett Eagle Bear

BITTE MITBRINGEN
Zum Essen fertige Nahrungsmittel (die nicht mehr viel Zubereitung benötigen), Getränke (wir werden Essenspausen einlegen, haben einen Ort, um Nahrungsmittel kühl zu lagern, und wir werden euch mit einigen leichten Nahrungsmitteln versorgen. Bitte bring jedoch deine eigenen stärkenden Mahlzeiten und deine Getränke mit). Sitzkissen für den Boden, Gegenstände für den Altar, ein Heft und Schreibfedern, eine Wasserflasche, SCHLAF-EQUIPMENT, WENN DU AM WOCHENENDE BEI UNS ÜBERNACHTEN MÖCHTEST, deine persönlichen Körperpflegeartikel, und bei Bedarf deine nötigen Medikamente, die du gewöhnlich einnimmst (***BEMERKUNG: Kakao ist ein Monoaminooxidase-Hemmer  ‑MAOI- und sollte daher nicht zusammen mit einigen Medikamenten eingenommen werden. Bitte bespreche es ggf. vor der Teilnahme mit deinem Arzt.)
BRING
Food that is ready to eat (does NOT require major preparation), drinks (we will have breaks for meals, but do not provide food), extra pillows and seating for being on the floor, items for the altar, journal and pen, water bottle, SLEEPING GEAR IF YOU ARE WITH US FOR THE WEEKEND, toiletries and any necessary medications while you are with us (***NOTE that cacao is an MAO Inhibitor and should not be mixed with certain medications. Please check with your physician before participating).
KLEIDUNG
Wir empfehlen, verschiedene Kleidungsschichten mitzubringen, die sich bequem an- und ausziehen lassen. Zudem sollte die Kleidung bewegungsfreundlich sein, und die Schichten sollten auch den Aufenthalt im Freien ermöglichen, um in den Pausen die Schönheit der Natur zu genießen. Weiße oder helle Kleidung kann dazu beitragen, deine Energie auf einer hohen Schwingung zu halten und sie schützt zudem davor, schwere Energien aufzunehmen, die während der Heilung frei werden.
WEAR
Layers for personal comfort that you can move in (outer layers that will allow you to enjoy the beautiful outdoor area during breaks), wearing white (light colors) can help you to keep your energies uplifted and prevent you from absorbing heavy energies that are being released as we heal.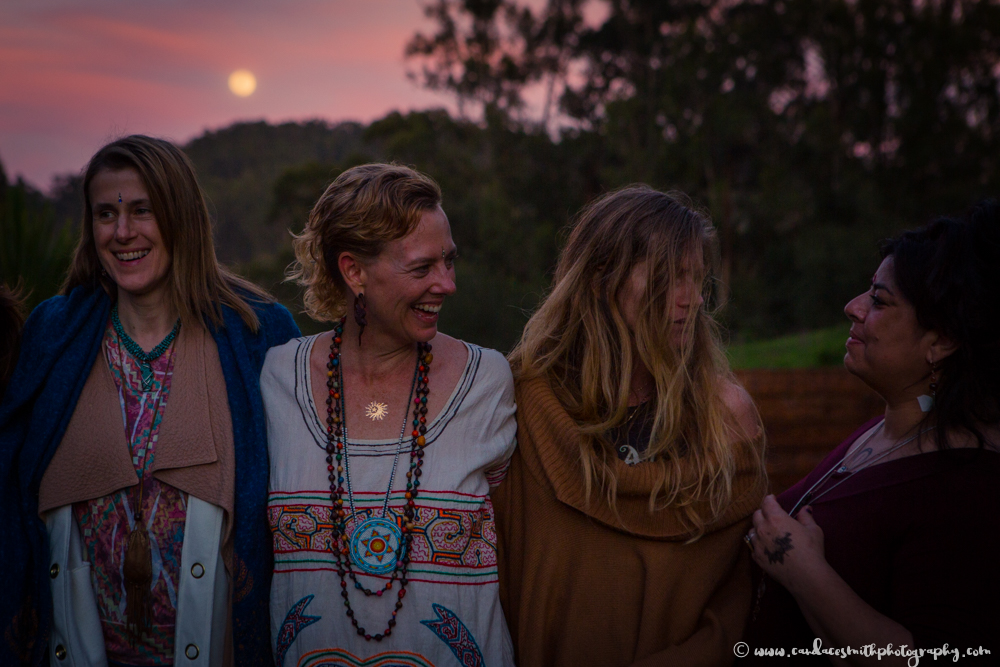 Save This Event
When & Where

Zähringer Mühle
Pochgasse 70
D-79104
Freiburg
Germany


Friday, September 29, 2017 at 7:00 PM

-

Sunday, October 1, 2017 at 10:00 PM (CEST)
Add to my calendar
Organizer
Amanda Elo'Esh Johnsen, M.A. + Tanya Dantus, M.A.
Tanya Dantus, MA & Amanda Elo'Esh Johnsen, MA are helping mystical seekers to learn practical and authentic rituals for bringing in greater depth, connection and meaning to their relationships.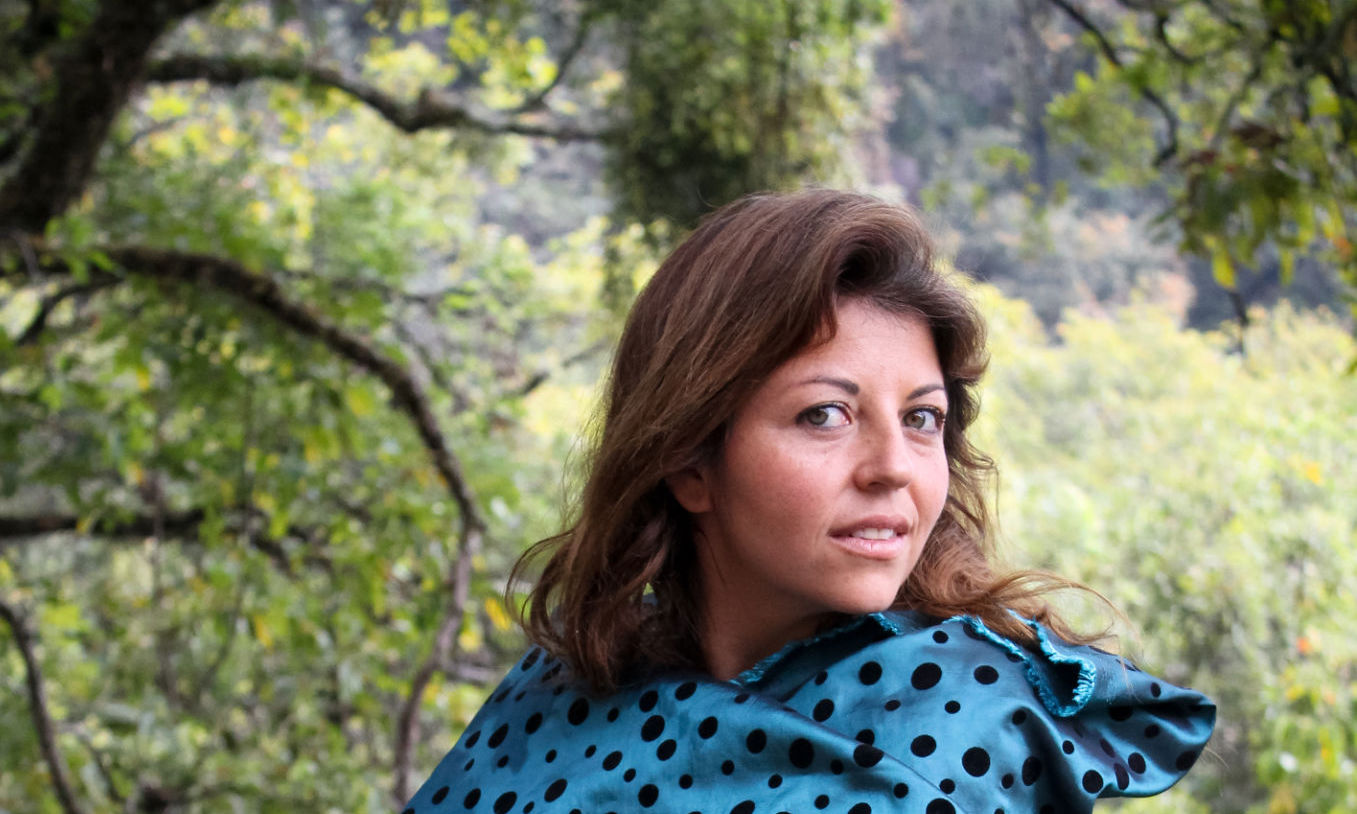 Tanya Dantus, M.A. After completing her B.A. in Anthropology from Columbia University, Tanya lived in Mexico, where she had an embodied experience learning about the cultures that lived there, closer to the Earth. This knowledge, these experiences, initiated Tanya and marked her view and understanding of life and the world, the relationship and interconnection between all things, from a linear, more masculine model and paradigm where all is based on achievements and goals referring to the external, to a feminine one where the quality of inner experience is in great part a measure of our relationship with all beings and, thus, relationship, connection, the present moment, creativity, listening, and these are all valued if not more, just as much as the outer achievements. This paradigm shift has modeled everything she's done since. She is a connoisseur and reader of two of the Mayan Calendars, facilitating workshops and readings on this topic, a Yoga instructor, and certified in Reiki, Theta, and holds a Master's in Counseling Psychology with an emphasis on Depth Psychology from Pacifica Graduate Institute. In the last year that she has started her own private practice, she has mostly focused on helping moms and women reclaim their wholeness rather than to be controlled by the cultural norms that dictate how we are supposed to be. Tanya is blessed to be mother to one 5-year old and is married. She now resides in Germany where she is pursuing her "Heilpraktikerin im Psychotherapie" license.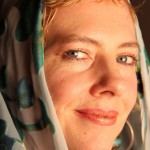 Amanda Elo'esh Johnsen, M.A. is San Francisco's Leading Spiritual Mentor For Conscious Entrepreneurs, Helping You Reach Your Goals Through Spiritual Awakening. She's author of "Unlock Your Success Code: Subconscious Success Repatterning," and the "Go Ask Alice Oracle & Tea Party Game." She's an international speaker and teacher, educated and initiated as a Counseling Psychologist, Expressive Arts Therapist, Integrative Medicine Practitioner, Ordained Priestess and Shamanic Healer. She's shared her wisdom with thousands in over 20 countries, including Google, Auroville India, the Prana Festival in New Zealand, and California Institute for Integral Studies. For over 30 years, she's dedicated herself to research and study of the subconscious and its untapped and infinite potential. She is the founder and ceremonial leader of the Living Wisdom School, and Minister for Medicine Path Native American Church. She is an expert in helping heart-centered professionals to bring more meaning, depth and connection into their lives and communities through Sacred Ceremony. She helps you to live your purpose and prosper through profound spiritual awakening, ceremony, and success mentoring.
Grundlagen für die Anleitung von Zeremonien Foundations of Ceremonial Leadership