Description
Victor Gruen (July 18, 1903 - Feb 14, 1980) was an Austrian-born visionary architect most remembered for his pioneering work popularizing the enclosed, climate-controlled shopping center in the United States.
On July 18, the Bay Area Infrastructure Observatory (BAIO) invites you to celebrate the lofty aspirations and historical legacy of the suburban shopping center at Gruen Day 2015.
Festivities will include an afternoon of talks, tours, and hanging out in the food court at Bay Fair Center, which opened in 1957 as one of the first Gruen designed shopping centers in the country. Speakers to include:
Pam White: Pam is Vice President of Development for Madison Marquette, which purchased the Bayfair Center in 2003 and coordinated a massive overhaul of its facilities. Pam has over 25 years of design, retail, leasing and real estate experience across a range of different properties throughout California. She will be discussing the history and design of the Bay Fair Mall, and the thinking that guided its renovation in the 2000s.
Mathias Crawford: Mathias is a PhD Candidate and Graduate Fellow in the Department of Communication at Stanford University, where he studies the intersection of architecture and ICT design. During his graduate studies he has worked for Herman Miller on the future of office design, taught game design at Stanford, and led design thinking workshops around the world. Mathias will be talking about the role that shopping centers played in re-shaping contemporary conceptions of the public sphere. Specifically, he will explore the way in which these centers were conceived with respect to another mid-century architectural phenomena: the community center.
All attendees will also receive a beautiful set of limited edition Victor Gruen lapel pins and a commemorative poster, designed by our friends Helen Tseng and Justin Carder (depicted below).
While it's easy nowadays to dismiss enclosed shopping centers as boring eyesores, Gruen Day celebrates the important role they were originally intended to play in civic life. As Gruen wrote in 1960:
By affording opportunities for social life and recreation in a protected pedestrian environment, by incorporating civic and educational facilities, shopping centers can fill an existing void. They can provide the needed place and opportunity for participation in modern community life that the ancient Greek Agora, the Medieval Market Place and our own Town Squares provided in the past.
We hope you'll join us for a day to enjoy San Leandro's very own modern Agora.
Gruen Day 2015 is a production of Tim Hwang and Avery Trufelman, and is co-sponsored by SPUR.
Give us a shout if you have any questions - tim@infraobservatory.com and avery@99pi.org.
---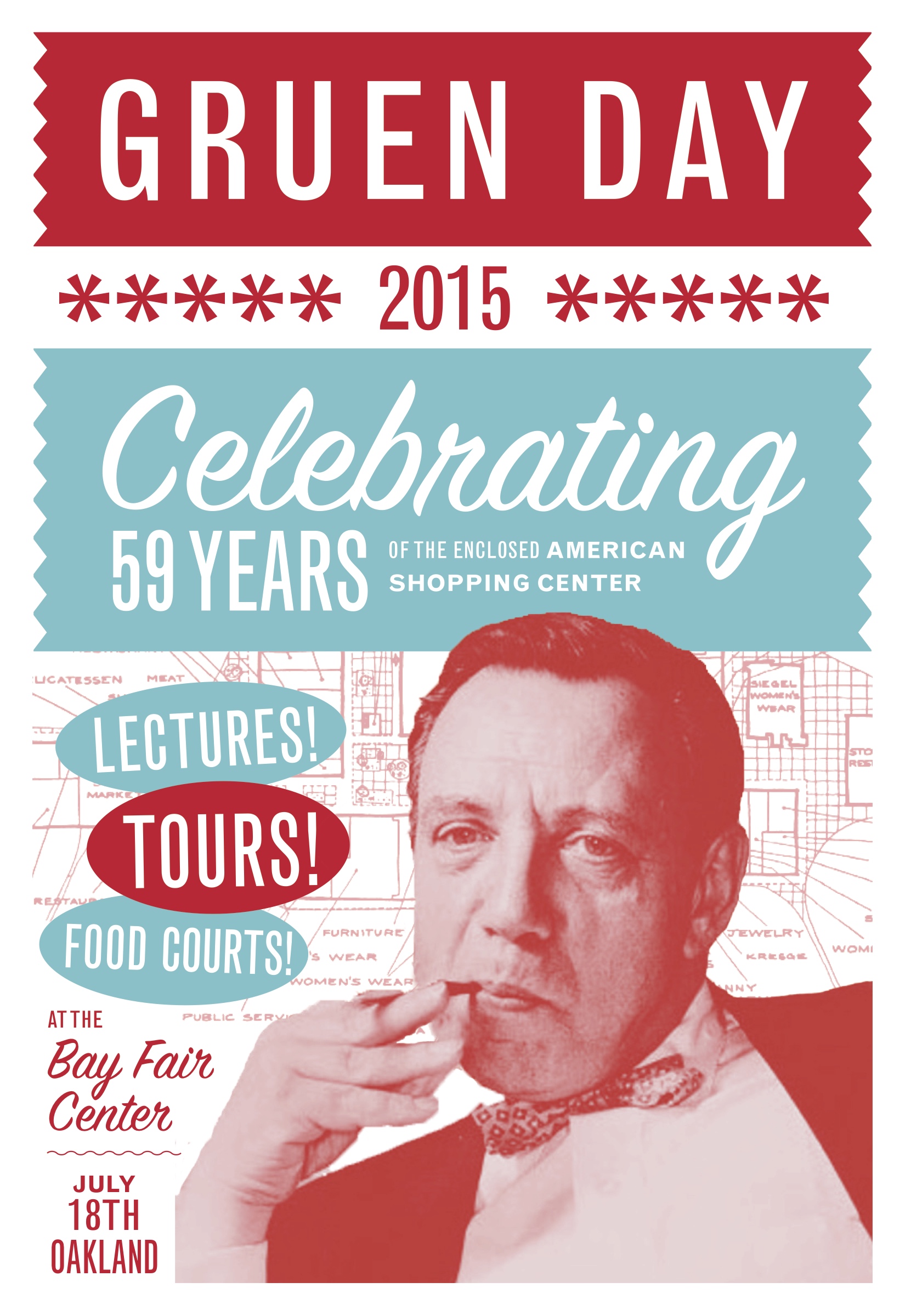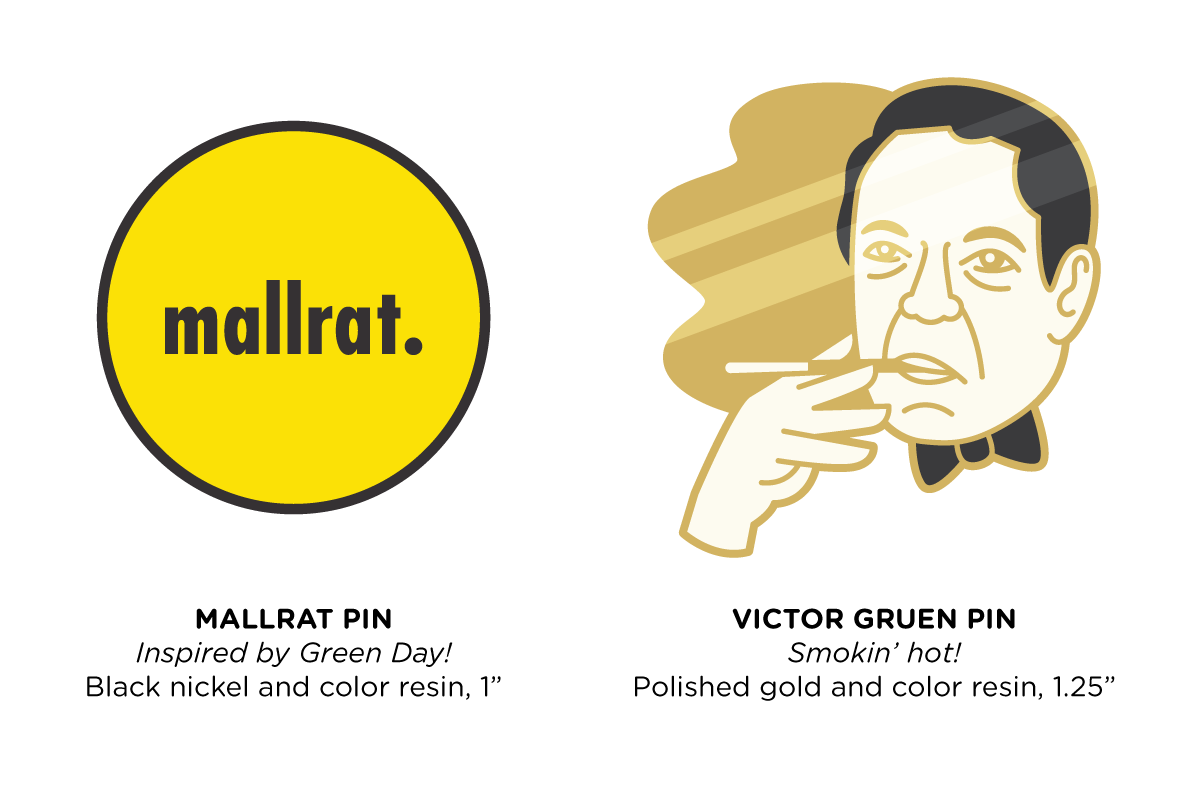 Organizer of Gruen Day 2015
The Bay Area Infrastructure Observatory is an alliance of citizens devoted to exploring the infrastructural landscape of the Bay Area. Our mission is to render visible the oft-invisible guts of the city, and foster a community of enthusiasts around the many structures running under the surface of urban life.