Description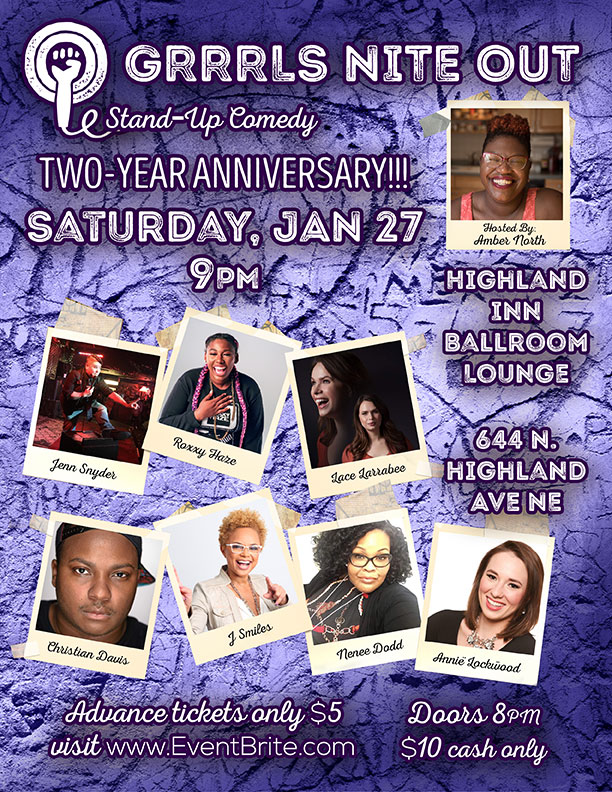 Wowee-freakin'-Zowee, my Gs! Can you believe peeps love women performing live stand-up comedy so much that Grrrls Nite Out is celebrating its SECOND anniversary in the year of 2018?!
OF COURSE YOU CAN BELIEVE IT! WOMEN ARE FUNNY AF! WOMEN RULE!
So, yeah, I cannot thank you all enough for your support month after month. We've shared so many awesome moments on the stage together and you already know we're about to give it to you like X for this show!
Lemme go 'head and unveil this ridiculously talented lineup we've got for ya this month:
Roxxy Haze from Texas (
靄 ロキシー
)
and
Jenn Snyder
from South Carolina
Doors open at 8 p.m., show starts at 9! $10 cash only day of show, $5 pre-sale tickets on Eventbrite.