Join our Open Art Studio. Learn more about yourself through art. Learn more about yourself using methods of art therapy.
About this event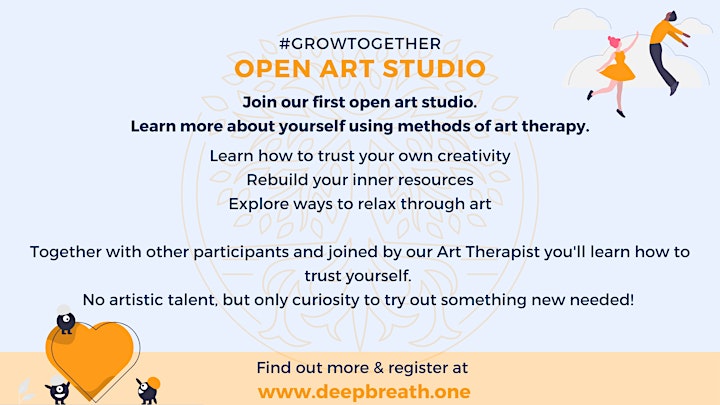 Join our online, open art studio for some time with others exploring your own being via art.
In our monthly recurring walk in sessions you will, joined by an art therapist, learn how to improve your self-worth through art.
What to expect in your session(s):
Explore how to reconnect with your inner resources
Experience how to reduce stress through making art
Express yourself in a non-verbal way
What to bring:
Paper and some pencils, if you have colored pens, brushes etc. feel free to bring them along but there's no need to do so :)
You'll also meet & befriend other humans, exchange stories (if comfortable), and become more at ease in your life.
As all journeys, this is only the beginning though and it's up to you to continue the change you started!
No prior experience or having joined one of the earlier sessions needed - simply register and come by. We're looking forward to having you join us!
***
Bring a friend: If you feel comfortable, feel free to bring a friend along :)
This is an online event running from 16h30-18h00 CEST (Berlin, Germany time).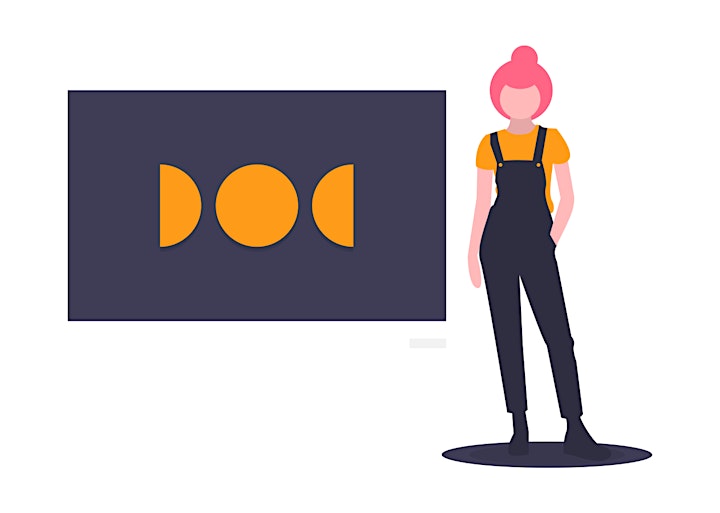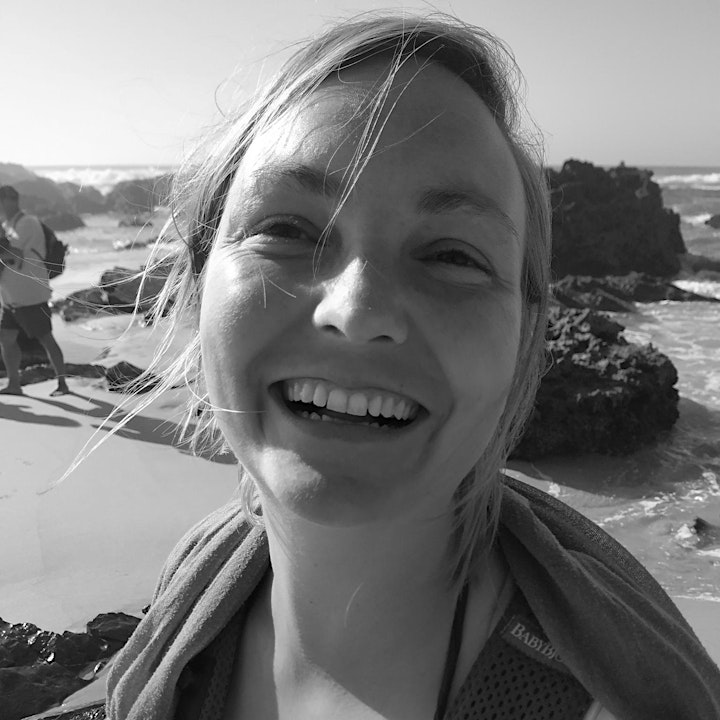 About your host:
As a teenager, Maxi often wanted to draw or paint alone. Growing up, she started to talk to others about life, philosophy and what it's all about more and more. Becoming an art therapist allowed her to combine these passions.
When she became a mother, she went through a process of deeply questioning her identity, self-worth, the way our society works and the so-called work-life-balance. Ultimately, she was wondering how can "what makes one human" be combined with our day-to-day life.
Deep Breath is her place to create something authentic that allows her to make a living for her and her family. It's also a place for her to explore herself, to meet new people, and to be inspired.
What's included in the price?
Guidance by a trained Art Therapist to help you explore your emotions & relate to yourself and others more harmoniously
Individual guidance by our trained Art Therapist during the session via breakout rooms
90 minutes of a collaborative session with other participants and two experienced hosts
Accessibility: Please reach out to us if you cannot afford the price - we're happy to find a solution to ensure accessibility regardless of income is guaranteed!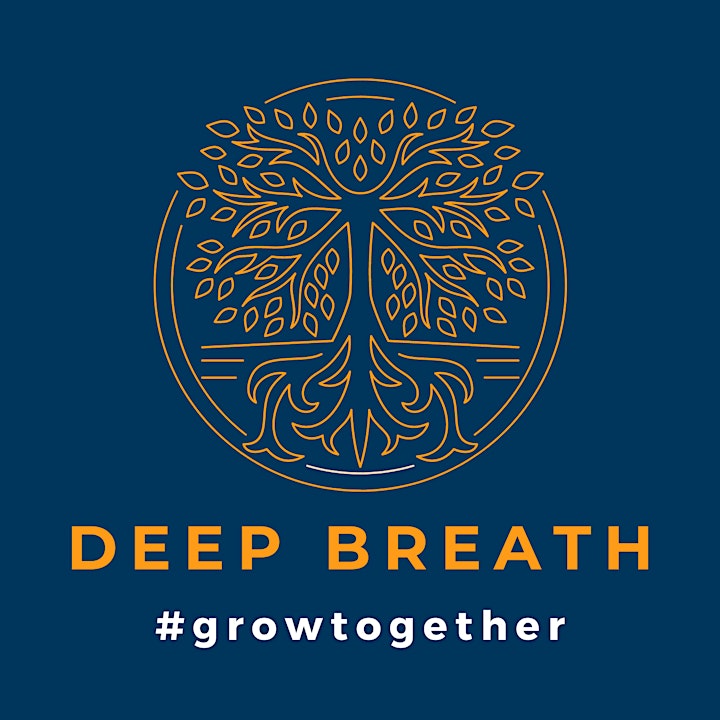 About Deep Breath
Everyone is human, and everyone has problems.
1 in 5 adults struggling with their mental health each year is something we believe can be changed. We believe that a society focused on solving problems in the external world - on fulfilling yet another need by controlling the world - is misguided. We believe that lasting happiness can be achieved from within. We believe that building communities and systems of support that allow people to feel integrated and at ease are key pillars in nurturing happiness. We believe that it's better to fail at something that's good, than to succeed at something that's bad. We work on transforming the mind via emotional healing and personal growth. We do this using art therapy methods and meditation in a holistic approach to change and grow.
That's the path we've embarked on.
Join us - #growtogether