GrowthX & Galvanize Denver-Platte: Finding Your Path to Product Market Fit
Description
About this workshop:
Products and markets may be unique, but the path to finding product-market fit is not - it's formulaic. In this workshop Sean Sheppard is going to share the formula with you.
At GrowthX, Sean and the other co-founders created a proven formula called the Market Acceleration Program (MXP), designed to help companies develop, test and validate hypotheses at every stage of the market development process. That means less time and capital is required to learn whether and when a company can achieve product-market fit.
MXP is focused on helping companies develop markets and raise revenue as opposed to developing products and raising money by taking them through these phases of the market development lifecycle:
Market Messaging

Market Outreach and Execution
You'll Learn How To:
Develop go-to-market strategies for startups : Finding product market fit

Learn how to talk to your customers : A conversational framework

Identify ideal customers and the channels to acquire them

Create market messaging and customer acquisition strategies
Meet Your Instructor: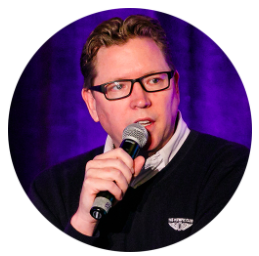 Five-time selling founder and founding partner at GrowthX and GrowthX Academy, Sean Sheppard is a recognized thought leader in startup sales and marketing. Recently ranked the 2nd most influential sales leader online, Sean has helped dozens of startups achieve predictable, scalable revenue growth by implementing proven sales and marketing methodologies.
Sean has developed a proven formula to find product-market fit that was the foundation for the MXP program, the backbone of a Silicon Valley Venture Capital fund, which will be published in an upcoming book.
Before co-founding GrowthX and GrowthX Academy, Sean built and sold three technology companies Sean also co-founded the Professional Sales College to change the way the world values the sales profession through graduating the best educated and trained sales professionals in the world.
Workshop Schedule:
Introduction

Market Messaging

Conducting Current Customer Interviews

Develop Initial Unique Value Proposition (UVP) and Unique Selling Proposition (USP) Frameworks

Develop Initial Attraction Framework

Create Conversational Framework

Sales & Marketing Instrumentation

Define Marketing and Sales Funnel

Implement Marketing and Sales Stack

Market Outreach

Campaign Creation and Execution by Channel

Create Opportunity Framework
Target Audience
Tech founders who want to find product-market fit, increase revenue and accelerate their growth using proven, sustainable and scalable methods.

Sales and marketing professionals in tech startups that want to learn how to build successful customer acquisition strategies.

Prerequisites: No prerequisite