GrowthCLUB, 90 Day Strategic Planning Workshop - January 4, 2013

Friday, January 4, 2013 from 8:00 AM to 5:00 PM (PST)
Event Details
Haven't you worked too hard to let your competition pass you by?
. . . Or worse yet, for you to fail or not reach your true potential?
Isn't it time for some real growth and progress? 
GrowthCLUB is a "MUST ATTEND" workshop for any business owner:
Struggling to achieve the business results you want?
Having trouble keeping focused on the right priorities to raise your business to the next level?
Frustrated trying to get your team aligned with your vision and goals?
Feel like you are managing  in a fog? . . . Lacking that crystal clear vision for your company?
Your sales and marketing strategies are not achieving the results you need to grow your business (or maybe, even to survive)?
Can't continue for another year unless some significant changes occur to increase your revenues and profits?

Or hopefully, your business grew last year, and you want to make even bigger gains during the coming year compared to your competitors.
GrowthCLUB is your chance to step out of the business and get focused. 
Experienced business coaches will work with you the entire day  to map out a winning game plan for the next 90 days.  Plus, with this practical workshop and expert training, you and your team will go back to your business with clear direction and new tools to achieve your goals faster.

Create Momentum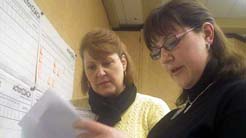 By the end of this high energy day, you will have a clear picture of where your business will be in 90 days time, and a step-by-step GrowthCLUB plan to get you there.
Get More Done, in Less Time …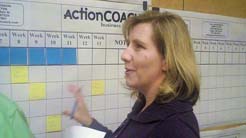 You'll learn how to plan your week in just 20-30 minutes and to get the most out of every day in 5-10 minutes. Bring your team – what if everyone in your business knew how to get more done in less time?
Learn Bullet Proof Strategies …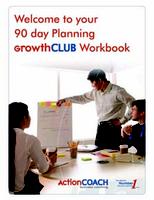 You'll hear it straight from the trenches – real business owners sharing their top money making tactics from the last 90 days. 
Transform Your Business …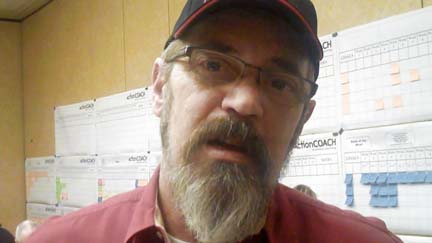 Learn how the world's most successful businesses plan their on-going success – Build these same principles into your own business (regardless of size) to create your own success.  If you are serious about fulfilling your business potential this is a MUST ATTEND EVENT!
GrowthCLUB Means Massive Results ...
You'll walk away with …
Energy, vision and focus for the next 90 days in your business.
Take home strategies to build your profits right away.
A ready-to-implement, real time 90 day plan.
A switched-on network of business contacts to work with.
The skills and the tools to get more done in less time.
New ways to get your team to take ownership of their roles IN the business…leaving you
with more free time to work ON the business.
Don't Delay.  Register now to reserve your place.  Purchase your ticket to attend at the top of this page.
If you received a special invitation with a promotional code to attend, be sure to enter it just below the ticket purchase box and receive your access to special invitation pricing.
Ready to make a longer term investment in your business - -
Sign up for our Annual GrowthCLUB Membership program and attend all four quarterly GrowthCLUB workshops (September, January, March, and June).  An annual membership is only a $2 per day investment - - that's about the price of cup of coffee per day.  To join the fast growing group of Annual GrowthCLUB Members, click on the Subscribe button below:
.  
******************************************************************************************************************
Your participation is protected by our
100 %  Money Back Guarantee
Attend and at the end of the day if you are not 100% satisfied with the value you have received, we will refund 100% of your workshop fee and you can keep all the materials and learnings..
******************************************************************************************************************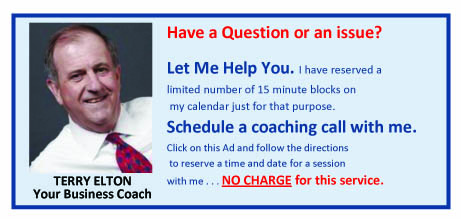 Have questions about GrowthCLUB, 90 Day Strategic Planning Workshop - January 4, 2013?
Contact ActionCOACH
When & Where

Embassy Suites
9000 SW Washington Square Road
Tigard, OR 97223


Friday, January 4, 2013 from 8:00 AM to 5:00 PM (PST)
Add to my calendar
Organizer
ActionCOACH
The #1 Business Coaching Firm in the World.
Terry Elton is the owner and founder of Oregon ActionCOACH.  As your business coach, Terry leverages his wealth of experience with passion and heart to help his clients achieve both their personal and business visions and dreams. He is a highly experienced coach and has a proven track record in sales & marketing, team building and mentoring, profit & loss accountability, systems development & management, and customer service & retention – both in privately owned and publicly traded companies.
Terry has lived and worked all over the United States and Europe. His experiences have equipped him with a true understanding of the challenges and opportunities that exist for small, medium or large businesses in urban and rural areas. 
Terry's diverse career experiences have given him the opportunity to work in many industries, including; manufacturing, retail, software development, technical services, commercial call centers, computer networking, computer security, information processing, telecommunications, systems integration, and contracting at both federal & state levels. He has helped companies of all sizes – from single entrepreneurs to companies with teams of over 1,000 members. 
Terry's passion is for coaching and he is totally committed to making his clients successful. He has an innate skill in bringing out the best in his clients and motivating them to exceed their expectations.
"Being in business should be fulfilling and add to the quality of your life. Stress, frustration, and disillusionment are NOT part of this experience." . . .  and ActionCOACH is focused on doing just that. 
GrowthCLUB, 90 Day Strategic Planning Workshop - January 4, 2013