Description
Are you looking to grow your revenue this year? Doing the right things is not enough. You have to do the right things, in the right order, at the right time.
In the age of Google, we can easily search for tips and strategies. But the problem is, we are learning things in a fragmented manner. We are not even sure if we are doing things right.
If you want a systematic way to grow your revenue, come spend 3 hours with us. Here's what you will gain:
Benchmark your marketing plan with how large companies construct theirs. Pick up valuable tips along the way.
Stand out from your competitors by understanding the latest branding trends.
Learn how digital strategies are applied to real businesses, with real results. We promise you actionable steps, without all the fluff.
Grab your tix, bring your friends, and make 2018 your best year ever!
WHO SHOULD ATTEND
Business Owners
Marketing Directors
Startup Founders
Marketers
Anyone that implements marketing strategies in their business
OUR SPEAKERS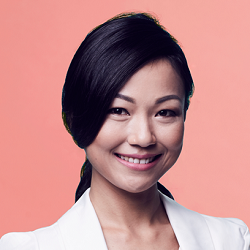 Therine Goh
COO & Co-Founder at AdEasy Sdn Bhd
"Putting Together a Marketing Plan for SMEs"
Learn what a marketing plan consists of
Description and examples of each element in a marketing plan
How to adapt big companies' marketing plans to your SME
Therine has over 12 years of branding and marketing experience in large corporations such as Resorts World Berhad (previously Genting Berhad) and General Mills. She led the marketing teams for Genting Highlands Resort's F&B, Casino, hotels and spa business units; and won 2 awards for "Best Marketed Restaurant" from MIGF. She then moved on to General Mills where she managed the Häagen-Dazs brand in Malaysia, and led projects across Malaysia, Singapore and Thailand. She played a pivotal role in building the Global Brand Guide for Häagen-Dazs shops.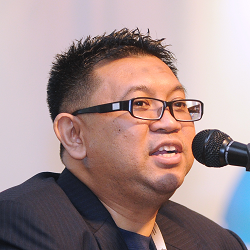 Silmyi M. Sadek
Chief Geek, Founder, Brand Geeks Inc
"Unleash Your Brand Power with 5 Trends for 2018"
Understand what are the likely trends in branding and marketing for 2018
Connect these trends to your business growth
Explore various tools/apps/platforms for branding and marketing suitable for SMEs
Silmyi is the founder, dreamer and creative force behind Brand Geeks Inc. Determined to establish a firm that pushes boundaries and creates impact, he has brought his legal training, early experience at Shell, postgraduate education in branding and marketing, brand consultancy and design expertise; tech-affinity and start-up experience for a single purpose: to nurture legendary brands out both emerging and established brands, especially those targeting youth.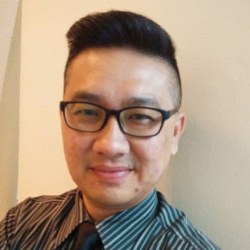 Kenny Phang
Head, Digital Marketing, TM Info-Media Sdn Bhd
"Transforming Biz into Digital Powerhouses"
How to embrace digital transformation
Why building the local brand is important
A digital solution just for you
Kenny Phang Kenny is an MBA graduate with specialization in Marketing. He has more than 20 years of extensive brand marketing and sales with cross-sector exposure. A capable, results orientated leader with experience of leading high-performance teams and of successfully increasing efficiency and productivity whilst reducing costs and inefficiencies.

OUR VENUE SPONSOR