About this Event
"94% of executives and 88% of employees believe a distinct workplace culture is important to business success."
– Deloitte, 2018
What are the key elements to include in your culture strategy?
Come and learn how exceptional leaders create and sustain cultures that engage and motivate their teams. With team culture at the core, companies can function at a higher level of innovation, productivity and profitability.
With so many executives understanding the importance of team culture, why are so few of them investing in it?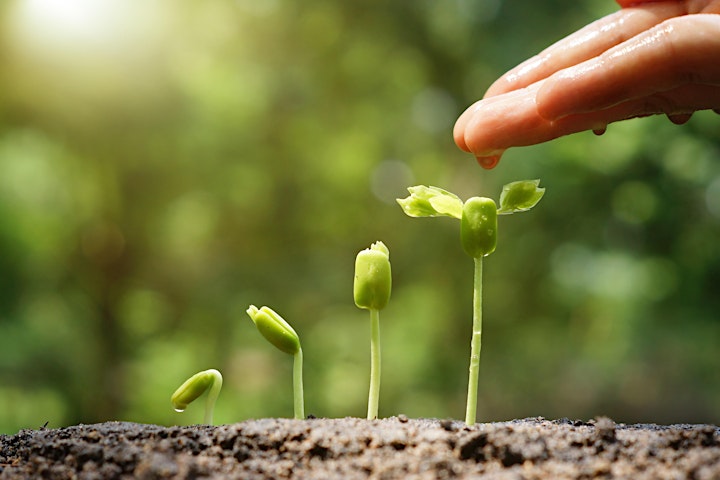 Discover how mindful leadership, authentic communication and technology can drive culture with intention and increase team well-being and performance.
ShareTree's mindset & culture engagement tools will measurably increase and improve:
• Happiness levels in your teams
• Team engagement & impact
• Team retention & talent
• Communication & unity
• Greater innovation & initiative
• Performance & results
Workshop pre-requisites:
A will to evolve and courage to express authentic gratitude!
Who is this workshop for?
• CEOs
• Directors
• Organisational leaders
• Human Resources leaders
• Learning & Development leaders
• Culture & Well-being leaders
• Coaches
• Performance Consultants
• Team Leaders
• and any person seeking higher personal and team performance.
What will you learn?
• The difference between emotions and character qualities
• The difference between competence and character
• How to speak the 5 languages of gratitude
• The 7 drivers of individual development and thriving cultures
• Key focal points and unique differences of the emerging gen y workforce
Through this highly kinaesthetic, visual and fun experience, you will gain insight into all of the above pulses of culture; how cutting-edge team cultures are cultivated; and how any type of team can enhance and sustain performance with simple shifts in mindset and communication.
What do people have to say about this workshop?
"I can confidently say that ShareTree is at the cutting edge of the sciences of education, psychology and whole organisation change. They are innovative, dedicated, and determined in their practical idealism to benefit humanity."
- Dr Derek Patton, PhD Character Psychologist of University of Melbourne
Workshop facilitated by Steven Farrugia, Founder & CEO, ShareTree
Steven has 24+ years of experience in Business Strategy, Character Development, Cultivating Thriving Cultures, Leadership Development, Performance Incentive Systems, Charity Organisations, Business Start-Ups, Software Engineering, App Development, Finance, Strategic Marketing, Customer Solutions, Executive Coaching, Mindset Coaching, Lean Six-Sigma Continuous Improvement Systems, Maintenance, Industrial Engineering, Manufacturing Engineering, Warehousing, and having a meaningful and fun life.
Steven's track record includes:
14-year international career at Bosch
Winner, 2017 Creative Innovation Conference Scholarship
Finalist, Australian Young Achiever Award
Founder & Director: ShareTree, Vative Group, MyEye Group, Diaro
Advises & coaches several boards, start-ups & international organisations
Steven brings his curiosity for lifelong learning, a generous sharing spirit, a breadth of experience, and his purposeful passion to serve, to this highly engaging workshop experience.
If you have any questions, please feel free to reach out to our Communications Manager Meg on info@sharetree.org