Growth Matters: Big Data, Small Data, Where are my users?

Wednesday, February 20, 2013 from 5:30 PM to 9:00 PM (PST)
Event Details
Growth Matters: Big Data, Small Data, where are my users?  
Date/Time:  Wednesday, Feb 20, 2013, 5:30 -  9:00pm
Place:  Pillsbury Law Firm's new office, 4 Embarcadero, 22nd Floor,
San Francisco, 
Want to know who else are coming too? RSVP on Facebook too to see them: 
https://www.facebook.com/events/562257020451089/
To our 800 Birds startup community and friends, here is another exciting gathering we are presenting, about growth of your startup, whether you are dealing with big data or small data, you need to foster healthy growth.  It takes precise measurement and studies of your data, understand your users or where your users come from.  If no one wants to use what you produced, reflect and adjust.
Our special guest Gagan Biyani is an expert on the growth, having founded Udemy, raised VC fund and grown to a pool of 500o courses with 400K engaged users, and now also runs the Growth Hackers Conference.  Followed by Bill Kallman of Scayl, which allows transfer of humongous files in email attachment, secured and faster.  One of his previous gigs was a rivalry of Skype, so he knows a thing or two about network, P2P and the struggle with carriers.  
We'll also have Austin Osueke and Jeff Lin to demo their stuff - Vanguard Princess and De Mobo, respectively. 
Special Speakers on the deck:
:: Gagan Biyani is a co-founder of Udemy, a marketplace for online learning which has raised $16 million in venture capital. As President, he helped build the company from pre-launch to its first $3 million in marketplace sales. He also led the efforts to onboard over 5,000 courses and 400,000 users in Udemy's first 2 years. During that time, Udemy was covered in Bill Gates annual letter, TechCrunch, the New York Times, and dozens of other national publications. He now runs the Growth Hackers Conference, and consults/advises various startups on marketing, operations, fundraising and hiring. Before Udemy, Gagan wrote for TechCrunch, held positions at Microsoft and Accenture, and graduated from UC Berkeley with a degree in Economics.  
:: Bill Kallman,  founder/CEO, Scayl.  Scayl's "Email without Limits" allows users to send the biggest digital files and folders one-to-one or one-to-many, including delivering high quality HD, 3D & 4K UHD videos that can be monetized and play on big displays while arriving. 
Bill is a seasoned founder/entrepreneur, having hold capacities as executive, board member, and venture investor. He has a Harvard MBA; an MS in Materials Science Engineering from Stanford; and a BA in Chemistry from Reed College. He also holds five issued patents and three pending at Scayl. http://www.scayl.com/
Startup Entrepreneurs Demo: 
:: Austin Osueke  Founder of a comic book publishing company called eigoMANGA   spanning over 10 years. He's taking an initiative to adapt his company's comics and manga IP into digital media. One of which was to develop and localize their first game 'Vanguard Princess'. 
He also plays multi-role as Actionscript Developer at Bio-Rad Laboratories, Web Developer at Stanford University ,Software Developer ,Reliant Solutions.   http://www.eigomanga.com/
Vanguard Princess is a 2D fighting game that features an all-female cast each with their own unique fighting style. Choose from ten girls with unique fighting skills and pair them with a powerful partner to form an unstoppable team. Navigate the adventures of a Vanguard Princess in the Story Mode or engage in head-to-head battles in Versus Mode.
::Jeff Lin  Went to Cal.  Quitted from a startup 6 months ago after it got acquired.  He is currently the solo founder of  De Mobo.  De Mobo provides a second screen for your browser, where your phone can interact with your browser or even project your phone screen to a browser.   De Mobo provides a set of Javascript APIs that connect web apps between browsers and smartphones.  It makes web apps more personal, interactive, and native.  Currently it supports websites: Google drive, Slideshare, Scribd, Dropbox, Pandora, last.fm, Groveshark, Youtube, and Vimeo, and more on its way.  www.demobo.com 
5:30 - 6:30pm  Come and socializing over pizza and drinks
6:30 - 8:30 Speakers and Startup Demo 
And you ask questions. 
8:30 - 9:00, You are the star! Share your experiences.
This event is generously sponsored by our friends at Pillsbury Law Firm, talk to them if you need help of any legal issues.  They are great people most supportive and understanding of the Valley's startup scenarios, and they provide top services and expertise to tech entrepreneurs among other specialties. We love them. 
Come hang with us and most importantly, share your story too.
Chief Squawker, 800 Birds
/Shirley Lin
Join 800 Birds community to receive future notes of events/acitivities and make great friends! 
http://www.facebook.com/groups/800Birds/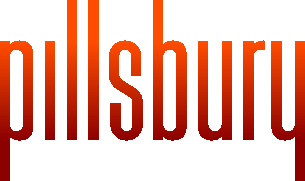 Attendee List
Sort by:

Date

|

First Name

|

Last Name
When & Where

Pillsbury Law Firm
4 Embarcadero Center, 22nd Floor
San Francisco, CA


Wednesday, February 20, 2013 from 5:30 PM to 9:00 PM (PST)
Add to my calendar
Organizer
YeahMobi is the leader in delivering the best results for your mobile marketing and user acquision strategy with precise focus and targeting. 
www.yeahmobi.com 
Contact:  derrick.nguyen@yeahmobi.com or Shirley.lin@yeahmobi.com