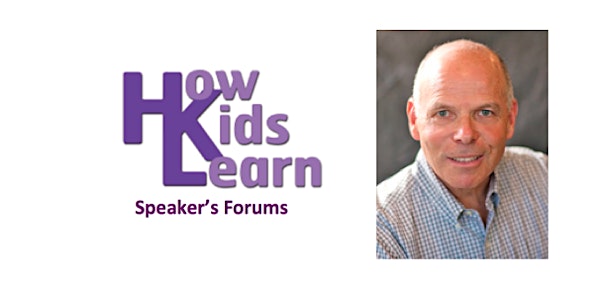 "Growth Heartset": Establishing a Culture of Caring - Oakland
When and where
Location
The California Endowment - Oakland Conference Center 2000 Franklin Street Oakland, CA 94612
Refund Policy
Contact the organizer to request a refund.
Description
TOPIC: "Growth Heartset": Establishing a Culture of Caring
SPEAKER: Stu Semigran is the co-founder and president of EduCare Foundation and the executive director of EduCare's ACE (Achievement and Commitment to Excellence) Student Success Program. Currently serving more than 35 high schools and middle schools in Southern California, EduCare also is the grant manager for the ASSETs after school programs at 17 LAUSD Beyond the Bell high schools and 1 middle school. Over 35,000 students are served each year through EduCare afterschool and youth development programs.
With more than 30 years experience as an educator, Stu has facilitated thousands of youth, professionals, educators and parents in social and emotional learning (SEL), leadership development, dropout prevention, conflict resolution, and after school management.
Stu's book, Making the Best of Me: A Handbook for Student Excellence and Self-Esteem is used in schools worldwide. He currently serves on the California After School Network (CAN) Leadership Team and LAUSD's Beyond the Bell's "Take Action Campaign" Steering Committee. In 2012, Stu was recognized as a David Chow Humanitarian Award Foundation recipient for his service to youth.
MORE ABOUT THIS FORUM: How do we wake up our young people to who they are and what their lives can become? What if we need to develop a new "growth heartset" to compliment and enhance a positive "growth mindset"? We may think that their minds are ready to learn, but what may not be ready are our students' "hearts". As Aristotle wrote, "educating the mind without educating the heart, is no education at all." When the heart is set in a healthy and compassionate place, the mind is more open and prepared to learn.
In order to experience the benefits of Social Emotional Learning (SEL), we need to move beyond principles and curricula. How do we instill SEL in both ourselves as practitioners and in our programs' culture so that we teach and lead by authentic example?
Come and learn skills for developing a new "growth heartset" in our teaching and learning. This interactive session focuses on shaping successful learning environments that thrive upon a foundation infused with caring, connectivity, and proven SEL practices.
Based on EduCare's field-tested ACE Program that has reached nearly 50,000 students in the U.S. and internationally, participants learn and practice heart-centered strategies for teaching students' self-awareness (mindfulness), emotional self-management, relationship-building, and wise decision-making skills. Included is an introduction to EduCare's "8 Heart-Centered Teaching & Learning Skills".
WHO SHOULD ATTEND: Out-of-school time and educational leaders and practitioners, funders, and policymakers.
TRANSPORTATION AND PARKING: The California Endowment is accessible by BART (19th Street, Oakland - use the 20th Street exit). Street and bike parking is available. To view nearby parking lots and for directions, click here.
BREAKFAST: Coffee/tea and pastries will be available in the morning only.