Growth Hacking Your Network & Personal Brand Using Technology
Description
Growth Hacking Your Network & Personal Brand Using Technology
Hosted by GELI X LEAD
Are you looking to get that dream job, raise funding, or create meaningful business connections?

--> Join us to learn how to growth hack your network from master relationship builders and top Silicon Valley founders!

COME TO THIS EVENT IF YOU'RE LOOKING TO:

- Growth hack your network

- Build mutually beneficial relationships that lead to job opportunities, funding, sales

- Learn to leverage new technology to build a stronger network

- Meet other ambitious entrepreneurs, like-minded professionals and VC partners

- Network with our panelists

- Find a mentor or mentee

- Learn about how to build and leverage a personal brand


If you're looking for actionable steps and tools that will move the needle for your business or career then make sure to GET YOUR TICKET TODAY!

---> LIMITED NUMBER OF TICKETS AVAILABLE!

The event is hosted at The Vault (415 Jackson Street).
The Vault is a coworking space and entrepreneurial community that brings together startups from different industries and countries.

Event Agenda:
6:00-6:30 Networking
6:30-6:45 Panelists Introduction
6:45-7:40 Panel Questions
7:40-8:00 Q&A
8:00-8:30 Networking
SPEAKERS: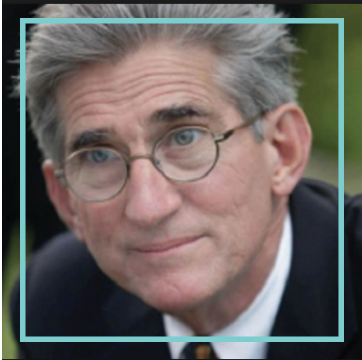 Tom Kosnik
Partner at FoundersX Ventures, a VC firm focused on ventures using AI, big data, and cryptocurrencies to disrupt different industries. Target vertical markets are Fintech and Creative Industries (publishing, media, movies, music, fashion etc.) Target Cities include Silicon Valley, Singapore, Sydney, Shanghai, Beijing, Chengdu, Shenyang, Bangkok, Ho Chi Minh City, Kuala Lumpur, Hong Kong, Melbourne. Executive in Residence (EIR) at Sapien Ventures http://www.sapienventures.vc/ a technology-focused early stage venture capital firm based in Sydney, Australia, and investing on the Pacific Rim. Consulting Professor at the National University of Singapore. Co-Founder ofGlobal Entrepreneurial Leaders Institute (GELI), which creates educational programs to enable the next generation of global entrepreneurial leaders (ages 12-22) to achieve their dreams and reach their full potential. Adjunct Professor, Stanford Department of MS&E (1990-2018). Taught Marketing at Harvard Business School from 1985-89, and launched HBS's Entrepreneurial Marketing course in 1995-97. Book: Ramfelt, Lena, Jonas Kjellberg and Tom Kosnik (2014) Gear Up: Test Your Business Model Potential and Plan your Path to Success, John Wiley and Sons, a practical framework to help you create new markets and disrupt existing markets.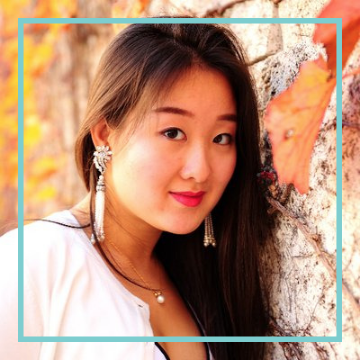 Annabella Peng
Founder of GELI, the Global Entrepreneurial Leaders Institute, in partnership with Stanford Center for Professional Development, connects 13-18 years old rising leaders across Asia with life-long mentors in Silicon Valley and around the globe, helps them with career and life planning, and places them in early-stage startups to experience entrepreneurship. GELI provides these young leaders with encouragement and support so that they can pursue their passions and their wildest dreams in their careers. Annabella is a firm believer that anyone should have the opportunity to live a life she/ he deems fit and life can be meticulously designed to meet one's pursuit of happiness. Prior to GELI she founded Astutele.com, a savings community for free luxury beauty make high-end skincare and cosmetics affordable, assisting female engineers and scientists to find their unique fashion and beauty styles. She is also the business owner of Charis Aphrodite & Co., an online affordable jewelry boutique. Annabella has participated and helped close multiple deals with fortune 500 companies during her consulting career at Deloitte. Annabella is a 2018 Fellow of WomenGetFunded program. GELI and the founding team were featured in the 2018 US-China AI Summit. She is also an avid International Latin dancer who recently won the first place in the 2018 International Grand Ballroom.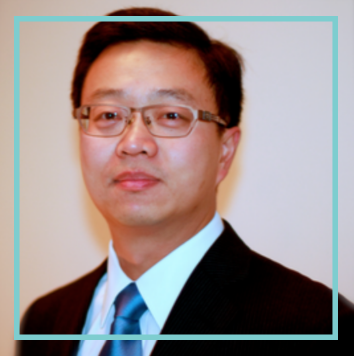 Benjamin Sun
Benjamin Sun is an active angel investor in the US and China. He is the member of Shanghai-based AngelVest and the LP of San Francisco based TLSK Capital. He also co-invests with major angel funds and VC partners in innovation space. Ben is the founder and chairman of MindLink Circle, LLC, and a social networking platform for professionals and entrepreneurs across continents. Ben was the director of business development for ChinaSF, the representative of the mayor office of San Francisco in China. He was responsible for bridging the business and investment opportunity between San Francisco Bay Area and China. He has successfully brought public companies such as China Sunergy and top-tier bank such as Bank of Communication to San Francisco. He also successfully raised fund for the nonprofit organization. Ben has been a frequent flyer between China and San Francisco and providing advisory work for businesses in China and U.S. including top-tier Chinese firms and U.S. Fortune 500 companies such as McKesson ever since 2004. Through years of operation, he has established considerable business connections, government relations and proven track records of his work.
Coming from a healthcare background, Ben has done a lot of work in pharmaceutical and medical device industry between US and China such as helping McKesson going to China. He has the great accessing channel from academic to distribution in China from previous work. Ben worked in R&D in the healthcare industry and National Institute of Health prior to consulting. He had publications in academic journals.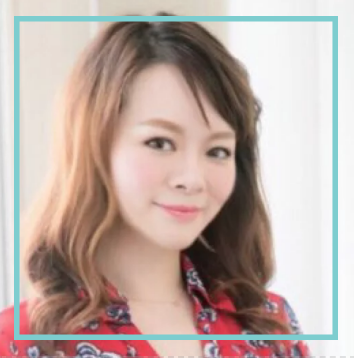 Yumi Alyssa Kimura
Yumi is the CEO and Co-Founder of Lead, a San Francisco software startup platform that improves employee engagement, retention and diversity through AI. Lead increases employee happiness through self-development, mentorship matching, and data insights. This helps companies maximize human capital, and create unbiased leadership and promotion pipelines to increase overall diversity. She and her team received the Best Product Award in the Gucci X Facebook Hackathon "CHIMEHACK 4" in 2017. Her company also received the Top 100 Finalists notification from Katerva Awards, which is an annual global competition –– referred to by Reuters as "the Nobel Prize for Sustainability". Yumi previously worked as Meitu Technologies' first Country Manager for the Japan market, prior to and during Meitu's 2017 $5 billion IPO in Hong Kong. She and her team built the brand awareness, engaged major media, closed several successful international deals, and enrolled one out of three women in Japan to use Meitu's apps. If you are familiar with Japan market or Japanese TV shows, you probably have seen her talk about marketing, career building and the importance of building a diversified mind-set on HNK or Nihon Television's business and education channels.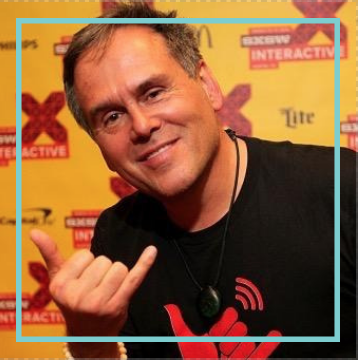 Christophe Daligault
the COO and co-founder of Findera, a series A company backed by Illuminate Ventures and Foundation Capital, which helps people find and nurture professional relationships. Prior to Findera, Christophe served in various executive positions at Bay Area startups, such as Open Garden, and as a General Manager at Microsoft where he contributed to the growth of key product lines including Office and Windows.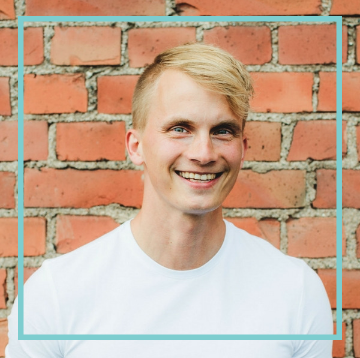 Ville Vanhala
Ville is born in Finland but raised in 7 different countries. Given that he has been privileged to be exposed to different cultures during his lifetime. He is very passionate about connecting people who should be doing business together. Years of experience in the event industry and an MBA helped prepare Ville for the life as a co-founder of Brella. He believes that a high-quality event experience is a combination of great speakers and the opportunity to meet the most relevant people effortlessly. That belief led him to co-found Brella, an event networking solution 100% focused on making networking simple. Three years and hundreds of events later, Ville still believes we need the people around us and will never be successful alone. Hailing from Finland, he now lives in San Francisco, where he touts the power of connections on a daily basis and has a mission to make every day someone's day.
Brella is one of the fastest growing global start-ups in Silicon Valley. Brella is a networking and matchmaking tool for events which helps the right people to meet easily. Meeting the right people at business events is too often based on pure luck but Brella's robust algorithm have solved this problem. Organizations such as TechCrunch Disrupt, Google & Plug&Play uses Brella at their events.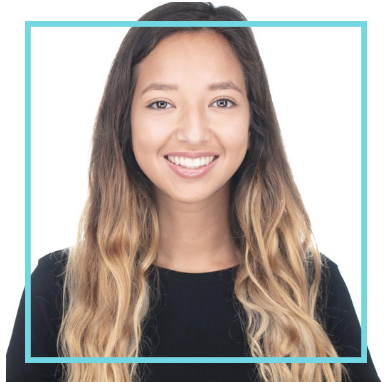 Tiffany Parra

Tiffany is considered to be one of the top Gen-Z content creators on LinkedIn, she's the host of "Work In Progress" podcast, and she recently launched her own consulting company BLD all while connect[in]g people with opportunities as a recruiting coordinator at LinkedIn. She's also the creator of #FlexWithFood and is known for her ability to tackle problems with an out-of-the-box approach. She's a master connector and knows how to bring value to her network through content, technology, and innovative ideas.