Description
Learn Growth Hacking in Dublin
Tired of traditional high-cost and low-return marketing strategies? In the 21st century, conventional marketing techniques are simply not good enough anymore.
Discover why you need to embrace the growth hacking mentality immediately before you're crushed by your competitors.
What is Growth Hacking?
Growth hacking is a data-driven process of rapid experimentation across marketing channels and product development to identify the most effective and efficient ways to grow a business.
An unending quest to effectively engage a company's user base by carefully tailoring offers to what customers are already asking for.
Just look at the success of Airbnb, Uber and Dropbox who implemented growth hacking and achieved explosive growth.
In their early days, they struggled with the same difficulties all businesses do:
Insufficient marketing budget to compete with market leaders
Lack of structure, direction and scheduling
Inadequate time and resources
Overwhelming workload and pressure
By implementing growth hacking principles, they conquered these problems and dominated the market.
And you can too...
First Growth Hacking Workshops in Ireland
At RockBoost, we're excited to host Ireland's first ever Growth Hacking workshops.
Get ahead of your competitors and be the first in your industry to implement proven growth hacking principles used in Silicon Valley and set up your organisation for sustainable growth.
Growth hacking is the natural evolution of digital marketing. Don't miss the boat, your competition won't!
Who is it for?
This is a highly interactive workshop shared with like-minded ambitious individuals not afraid to innovate.
Entrepreneurs
CEOs
Marketers
SMEs
Startups
What will you get out of it?
Learn the skills of the future and get ahead of the competition

Learn our 7 Pillar Growth Hacking Model and focus on metrics that matter

Apply growth hacking tools and techniques to your own organisation with our hands-on exercises
The 7 Pillars of Growth Hacking
1. Mindset
Embrace the growth and systems mindset. A simple shift in your mindset can give your organisation an enormous business advantage over your competitors.
2. Team
Build a growth hacking team within your organisation. A depth of knowledge specialising in one or two key areas and breadth of knowledge covering a wide array of skills.
3. Measurement
Use the correct software and techniques to precisely measure data through your sales funnel. Get accurate data on your ROI and actionable insights to increase your revenue.
4. Listen to your market
Listen carefully to your target market. Use psychological principles to know your audience better than they know themselves!
5. Product/ market fit
Constantly experiment and iterate, tailor your product to your customers' needs. Build products your customers cannot live without!
6. Traction channels
Discover 19 traction channels to grow your business and increase your revenue. Identify the ones that best reach your target market and exploit them maximally!
7. Optimization
Develop hypotheses and constantly optimise through A/B testing and creative experimentation. The key to growth hacking to test, test and keep testing!
After this workshop, you will have sufficient knowledge to implement growth hacking in your organisation and the key resources to continue learning.
Ticket includes
Complimentary lunch, snacks, tea and coffee.
Attendees also get
Free Growth Hacking Guide - actionable tips to increase your organisation's traffic, users and revenue
Free Growth Hacking Ebook - be inspired by Silicon Valley case studies

Offical RockBoost certificate of completion.


Super Early Bird
Super Early Bird price expires on Wednesday 04/01/17 at midnight, or sooner if limited tickets sell out.



Location
The Central Hotel, 1-5 Exchequer Street, Dublin 2
Thursday 9th February 2017
Time: 8.30 - 17.30
About RockBoost
Founded in 2014 by Chris Out, RockBoost was the first growth hacking agency in The Netherlands and has successfully implemented growth hacking in 70+ companies.
Applying growth hacking principles, RockBoost has grown from a company of 3 people to an international team of 20 in just two years and is rapidly expanding.
The RockBoost mission is to educate and to implement growth hacking in innovative companies to unlock their growth potential.
What our previous attendees said:
"I really enjoyed seeing how much knowledge there is behind growth hacking. Most people use it as a buzzword and call themselves growth hackers. In my opinion, RockBoost managed to transform it into a word that perfectly describes what is necessary to grow a business." - Sebastian, Helloprint
"It was a mind reset, like a button on a computer. A lot of useful insights and a great opportunity to have a panel discussion with your colleagues." - Igor, Helloprint
Some of our clients: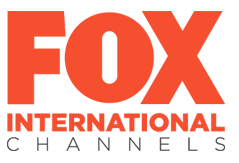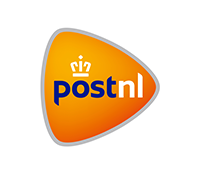 FAQs
How can I contact the organiser with any questions?
Please get in touch with ben@rockboost.com for any further information.