Description
Growth Hacking HotSeats! - 150mins - Only 40 Startups! - Actionable tips for immediate startup growth!
It's time to kickstart your business with a BANG! Grab a Growth Hacking Hotseat right now before they sell out and discover the hidden growth in your business you deserve!
For the price of two pints and a takeaway, internationally recognised growth hacker, Chris Out, will share his growth hacking secrets that he smuggled from Silicon Valley to catapult RockBoost into the leading growth hacking agency in Europe.
The savvy startups that snatch a spot for Growth Hacking Hotseats will get a €50 DISCOUNT on your next RockBoost purchase. We're basically paying you to attend!
Don't miss this high-octane power session that will give you a step-by-step implementation plan to skyrocket your business growth!
What's going to happen?
18:30-19:00 SPEED INTRODUCTIONS
Who are you? What problem does your startup solve? What are your growth goals? Who is your ideal customer? Where are they online? How will you find them? How do you know what they want?
19:00-19:45 7 PILLARS OF GROWTH HACKING
Learn our 7 Pillar Growth Hacking Model - This model has been successfully tested on 200+ real life companies and is the result of years of research and hands on experience in helping both companies and professionals grow.
19:45-20:30 GROWTH HACKING HOTSEATS!
Are you brave enough to sit in the Growth Hacking Hotseat? Get grilled on your startup by international growth expert, Chris Out, in front of 40 other startups. Up for the challenge? (this is not for the feint-hearted!)
20:30-21:00 GROWTH HACKING Q&A
Ask any questions on how to grow your business. Strategy? Tools? Resources? Books? Online courses? Automation? Workshops? Careers?
21:00-22:00 GROWTH HACKING Q&A IN THE EXCHEQUER (OPTIONAL)
Join us for a drink in The Exchequer for further growth hacking Q&A
What is Growth Hacking?
Growth hacking is a data-driven process of rapid experimentation across marketing channels and product development to identify the most effective and efficient ways to grow a business.
An unending quest to effectively engage a company's user base by carefully tailoring offers to what customers are already asking for.
Who is Hot Seats for?
This is a high-octane speed session for startups who want to accelerate their business FAST!
What will you get out of it?
Learn the skills and techniques needed to survive in the digital future

Race ahead of your direct competitors by learning what they don't know

Discover our 7 Pillar Growth Hacking Model and focus on the

metrics that matter to your business

A step-by-step specific action plan that you can

implement immediately

to kickstart your company
The 7 Pillars of Growth Hacking
1. Mindset
Embrace the growth and systems mindset. A simple shift in your mindset can give your organisation an enormous business advantage over your competitors.
2. Team
Build a growth hacking team within your organisation. A depth of knowledge specialising in one or two key areas and breadth of knowledge covering a wide array of skills.
3. Measurement
Use the correct software and techniques to precisely measure data through your sales funnel. Get accurate data on your ROI and actionable insights to increase your revenue.
4. Listen to your market
Listen carefully to your target market. Use psychological principles to know your audience better than they know themselves!
5. Product/ market fit
Constantly experiment and iterate, tailor your product to your customers' needs. Build products your customers cannot live without!
6. Traction channels
Discover 19 traction channels to grow your business and increase your revenue. Identify the ones that best reach your target market and exploit them maximally!
7. Optimization
Develop hypotheses and constantly optimise through A/B testing and creative experimentation. The key to growth hacking to test, test and keep testing!
Attendees also get
Free Growth Hacking Guide - actionable tips to increase your organisation's traffic, users and revenue (value €39)
Free Growth Hacking Ebook - be inspired by Silicon Valley case studies (value €29)
€50 DISCOUNT for ANY future RockBoost product - (value €50)


Location
The Central Hotel, 1-5 Exchequer Street, Dublin 2
Wednesday 22nd March 2017
Time: 18:30 - 21:00
About RockBoost
Founded in 2014 by Chris Out, RockBoost was the first growth hacking agency in The Netherlands and has successfully implemented growth hacking in 200+ companies.
Applying growth hacking principles, RockBoost has grown from a company of 3 people to an international team of 20 in just two years and is rapidly expanding.
The RockBoost mission is to educate and to implement growth hacking in innovative companies to unlock their growth potential.
What our previous Growth Hacking Workshop attendees in Ireland said:
"If you want to grow your business and 'think outside the box' then this workshop is definitely of benefit! Realizing that growth hacking is based on a systematic process was my biggest insight of the day. You will understand the importance of growth hacking on how to gain more customers and gain financially."
- Catherine Duggan, Irish Tech News
"The workshop was challenging yet eye-opening and rewarding. Challenging because I wasn't expecting for it to be so hands-on, to engage me so much from the get-go, to get my heart racing with adrenaline at times (what an AHA, moment by the way!) and feeling so rewarding for the actions I was pushed to take by Chris.
Eye-opening because thanks to all the exercises you asked us to do I was able to go deeper into how my business operates and it's marketed. It made me realize I should question everything, especially what I think I'm doing right cause, I'm most likely overlooking opportunities I can turn into more exposure and profits.
Such an actionable approach made learning the 7 pillars of growth hacking so much more effective than the traditional seminars and talks I usually go to. I walked in hoping to learn a few tricks. I walked out with a clear system for hacking my growth I could start implementing the same day.
Most importantly, I learned that the first thing I needed to hack was my mindset and the way I look at things. I took a gamble on you guys and it's paying off really well already."
- Daniele Peron, Growth Design (Ireland)
"The RockBoost workshop gave me some real actionable insights I was eager to implement the very next day. Even though I have read just about every book on marketing, sales, lean and growth hacking, I still got a ton of value and golden nuggets. Ben and Chris have great passion and it comes across bucket loads. Highly recommended!"
- Paul Moran, Taskblast (Ireland)
Some of our clients: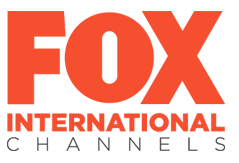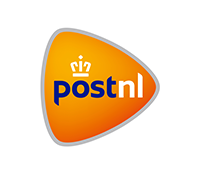 FAQs
How can I contact the organiser with any questions?
Please get in touch with ben@rockboost.com for any further information.