Actions and Detail Panel
Growth Hacking for Startups
Fri, October 21, 2016, 10:00 AM – 12:00 PM PDT
Description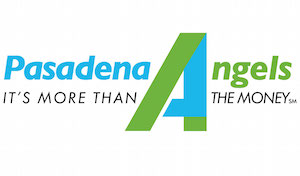 Pasadena Angels investor Taylor Adams and Chris Graham of Noname Ventures will present a forum on growth hacking with Pasadena Angels funded company CEOs of Nailsnaps & Chai Energy. Angel Anderson and Cole Hershkowitz.
About the Speakers
Taylor P. Adams: A fifth generation Angeleno, serves as chairman Founding Partner at Noname. After graduating from USC's Marshall School of Business in 2007, Taylor joined Morgan Adams Inc, focusing on investment, acquisition, and management of multi-family real estate and mid-cap companies. Taylor earned a Masters in Real Estate Development before transitioning his career to technology venture, training as a software engineer and technical product manager. Taylor has co-founded and advised numerous startups and served as a Partner at a startup incubator. In his spare time, Taylor teaches entrepreneurship at Harvard-Westlake School and sits on the board of directors at Homeboy Industries. Taylor is passionate about human psychology and personal development, striving to help people build abundant and meaningful lives.
Chris Graham: Founding Partner and Managing Director at Noname, with a background in Economics and Game Theory via UCLA. His goal is the same no matter the product: align incentives. When clients, developers, designers, and stakeholders are incentivized to cooperate, great products emerge, and the vision for success can be realized. He has brought this philosophy to a wide array of products, ranging from packaging lines for cosmetics to mobile applications for local news affiliates. He is also the VP of Product and Marketing for HYFN where he oversees HYFN8, an enterprise social media management system and advertising publishing tool. Having led this product from inception to nine figure acquisition, he is deeply familiar with the startup cycle through all of its phases. He has also taught Product Management for over three years at establishments including General Assembly, and has acted as a consultant for numerous early stage startups and the NFL.
About the Pasadena Angels
The Pasadena Angels was founded in 2000 and is one of the longest running angel groups in Southern California. Members have invested over $65 million in over 175 companies. Pasadena Angels funded companies have gone on to raise over $500 million from additional funding sources such as venture capital and private equity. Recent notable exits for the Pasadena Angels are Mind Body Software (NASDAQ:MB) and Bluebeam Software. In 2015, the group invested a total of $5M in 27 companies. The Pasadena Angels was ranked one of the top ten angel investing groups in the country according to Forbes Magazine (2015). A nonprofit entity, the Pasadena Angels offers early stage start-ups capital investments; as well as mentoring from the expertise of more than 100 investor members with over 4,000 years of combined business expertise.