Description


WHAT IS THIS BOOTCAMP?
Growth Hacking isn't just a buzz word - nor is it a "single hack" that's going to transform your startup into a unicorn overnight. It's a process, data and product-driven approach to marketing and growth. Our goal is to guide you in the creation of your own sustainable "Growth Engine".
We appreciate that growig a startup in the education space poses very specific challenges to startup founders and have tailored our training content accordingly.
After these 2 hands-on training days, you will be able to take your edtech startup to the next level!
This bootcamp will introduce you to the real skills necessary to achieve sustainable long-term growth for your venture!
You will learn:
how edtech startups differ from most other tech ventures and what effect these differences have on growth patterns and strategies

the 5 stages of the lean marketing funnel (acquisition, activation, retention, referral and revenue)

metrics and KPI setting to ensure you track your "health" metrics and avoid vanity metrics

what tools and techniques to apply at each stage

how to apply an experimentation based process to optimize each stage of the funnel
BOOTCAMP AGENDA
DAY 1:
8.30am Registration
9.00am Growth Hacking Principles, Processes & Templates
11.00am Data Analysis & Tracking
1.00pm Lunch
2.00pm Organic Traffic Generation
4.30pm Paid Traffic Generation
6.00pm Wrap-Up
DAY 2:
8.30am Arrive
9.00am UX and UI Optimisation
11.00am Conversion Optimisation
1.00pm Lunch
2.00pm Email Marketing
4.30pm Marketing Automation
6.00pm Wrap-up
LEAD TRAINERS
Anna Rehermann - Founder at Growth Hacking Asia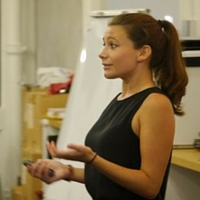 Sky Chew - Tech Lead at Growth Hacking Asia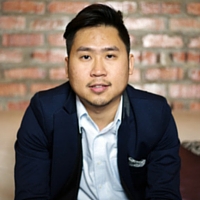 Testimonials
"At plazakamera.com we wanted to optimize our website to increase our traffic and the result is outstanding, we've got so much from this event: mentoring sessions, organic traffic and UX among others. I would definitely recommend to my friends and co-workers. I'm waiting for the next Growth Hacking Bootcamp!"
Rangg Yudha, PlazaKamera.com
"We joined the Growth Hacking Asia bootcamp because we are in the early stage of growth. It has been very informative and the instructors were fantastic. We will try running lots of experiments and see what's effective and what's not. I strongly suggest that startups join the Growth Hacking Asia bootcamp!" Jennibeth Paglinawan, Pickld.me
Cost
Early Bird Ticket - USD 145.00
Regular Ticket - USD 175.00
Contact
:
Anna Rehermann
Line: AnnaR
Whatsapp: +60-1724-42529