Description
This ticket gets you full day coworking, group network and professional viewing for Growth Hacking & Digital Marketing Tricks from CoFoundersLab.
Course Schedule:
September 8 - 11 AM 1st Coaching Session: The Preparation
September 15 - 11 AM 2nd Coaching Session: The Channels
September 22 - 11 AM 3rd Coaching Session: The Reach
--The course will also be offered again:
OCTOBER 7 | OCTOBER 14 | OCTOBER 21
NOVEMBER 3 | NOVEMBER 10 | NOVEMBER 17
NOTE: You must purchase individual online access to the course for $297 here:

http://bit.ly/29SXEC6 Be sure to purchase the same dates that you're purchasing coworking access. Go to "Courses" to register for Growth Hacking certificate.

Participants will have all day access to The Port Workspaces on the day of the coaching. We'll meet in a boardroom to view the online webinar and discuss materials as a group.
Increase your chances of growing your revenue
You may have a great product or service. However, if people don't know about it you will fail. One of the most important things is to build distribution channels that would give you exposure to the right customers. With this course you will understand everything related to digital marketing and you will be setup with the tools to gain massive traction.
After this 3 weeks comprehensive course you will have access to the knowledge and tools to build your own growth hacking strategies and to gain massive traction with your venture. Once you graduate you will have a clear grasp of the behaviours that drive conversions and the different techniques that help in optimizing those.
While digital marketing may seem very technical, this course is designed for everyone regardless of the experience in the marketing field.
Why you need this certificate
The old phrase "build it and they will come" is bullshit.

You can spend a ton of cash on marketing with no guaranteed results

There are simple things you can do to maximize your startup's exposure

Mastering marketing is as important as building an awesome product/service people want
You must purchase access to the course via CoFoundersLab University, the ultimate resource for entrepreneurs with a ton of courses and other tools that will help you on the journey of building your own venture.
NOTE: You must purchase individual online access to the course for $297 here: http://bit.ly/29SXEC6 Go to "Courses" to register
You will gain access to three online webinar sessions. The sessions are intended to be highly engaging, and students are encouraged to proactively ask questions.
To maximize learning, you will receive handouts ahead of each course that will deepen your knowledge on the fundraising game. In the event you miss a session, you will be able to access a recording of the lecture and will be sent the session's slides.
So don't worry!
LEARN MORE ABOUT COFOUNDERSLAB LEARNING CENTER HERE
NOTE: You must purchase individual online access to the course for $297 here: http://bit.ly/29SXEC6 Go to "Courses" to register
Coworking is done at The Port Workspaces, Kaiser Mall in Oakland.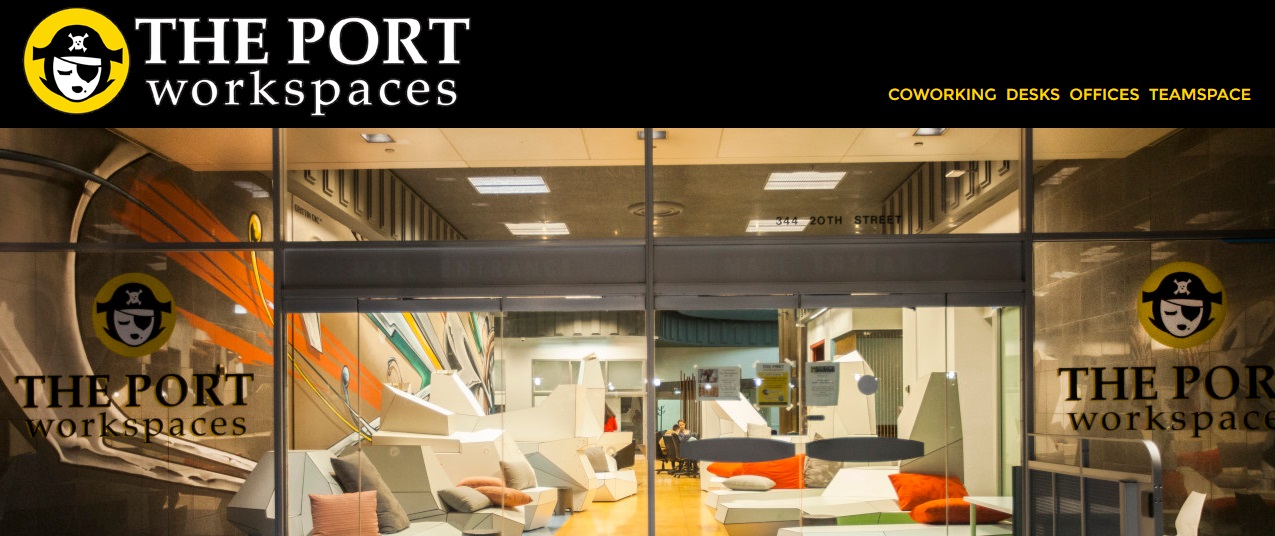 CoFoundersLab Learning Center is designed to

help entrepreneurs gain real industry insights and drive business growth

. The amount of things business leaders need to learn in order to be effective is tremendous. Most learned lessons come from tough mistakes. CoFoundersLab Learning Center carefully selects and partners with industry experts who, over the years, learned their craft through their own trial and tribulations. The platform allows you to cut the learning curve down by building on top of what others mastered. We are committed to making the entrepreneurial journey a little easier for you by arming you with the knowledge you need to succeed.
http://cofounderslabuniversity.com/wp-content/uploads/2016/07/CFLU-small.mp4