Sales Have Ended
Ticket sales have ended
Thank you for your purchase. You are going to have a blast, learn a lot, and bust through limits.
Sales Have Ended
Ticket sales have ended
Thank you for your purchase. You are going to have a blast, learn a lot, and bust through limits.
Description
Sponsored by: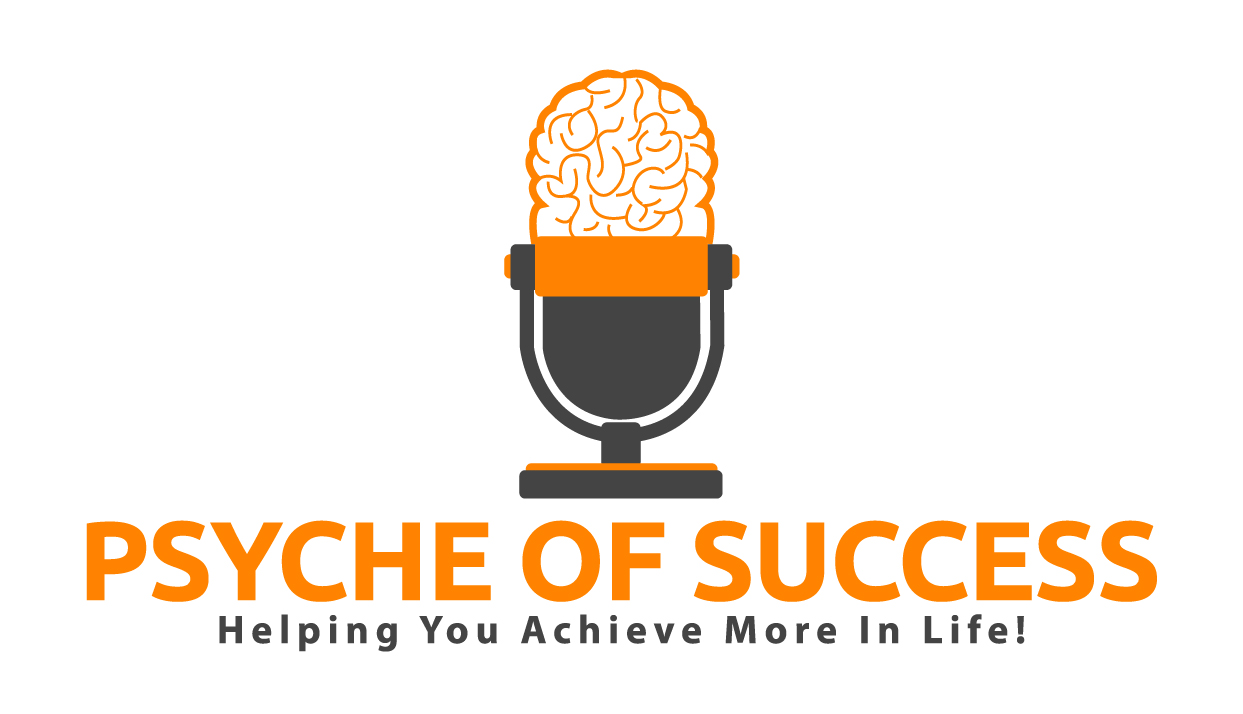 New Year! New You! Make 2019 Your Year!
It's time to release your potential and own 2019! This year's Growth Conference (presented in the style of TED-X Talks) is going to be the best one yet! With a line-up of 10 incredible speakers from around the country, you are sure to get the motivation, education, and inspiration you need to own your success this year!

This year's main Sponsor is www.PsycheOfSuccess.com!

The Speakers are...

Jody Holland (Host, Author & Professional Speaker) - Smart Accelerated Success Systems
Mike Grigsby (Cisco Technologies) - You Are The Deliverable
AJ Amyx (Top 20 Business Coach for 2018) - Developing Your Core Power
Jacob Breeden (Artist & Creativity Coach) - Rules For Coloring Outside The Lines
Paul J. Daly (Brand Expert) - Telling The Story Of Your Brand
Byron Taylor (Professional Speaker) - Imitate The Best, Learn From The Rest
Meghan Holland (Student & Photojournalist) - Seeing Life Through A Different Lens
Brad Paschal (Stream Co.) - Magnetic Marketing - Show Your Heart, Grow Your Business
Jacob Kuker (Video Marketing Guru) - Positioning Your Story Through Video Branding
Erin Palacio (Xcel Energy) - Building Fully Functional Teams

Speaker Sponsors include...
Marble Depot - www.marbledepotinc.com
Jody Holland Training & Speaking - www.jodyholland.com
Cisco Technologies

We have a limited number of seats available for the conference. Make sure you reserve your tickets now!
The event will be from 9:00 AM to 4:30 PM on 2-8-19 in Concert Hall Theater on the Amarillo College Campus, located at 2201 Washington St., Amarillo, TX 79109. This is the building across from Lot 5, on 22nd, between S. Van Buren and S. Washington St.
Learn the secrets to create vision, engagement, execution, and profits in your business. This event is great for anyone that is responsible for leading in business, building the success of a business, and/or pushing themselves to higher levels of success!
More Info...
The Growth Conference is an annual event that brings together talent from the Amarillo area that is focused on delivering programs that inspire, educate, motivate, and help you create life on your terms. 133 people joined us in 2018 for the conference and 2019 promises to be bigger and better. We will sell out all 200 tickets this year!
You will be educated, entertained, and motivated to be more of who you were meant to be. You will unlock the potential for greater performance in your job and in your life. And, you will have an absolute blast learning with some of the finest people in the Texas Panhandle.
Speakers include entrepreneurs, non-profit leaders and founders, communications gurus, leadership speakers, sales and marketing ninjas, and at least one philosophical judo master. Without a doubt, engaging with 10 incredible speakers and 209 of your new best friends will help you to take immediate control of your life and business to make 2019 the best year yet.
If you are interested in being one of our sponsors, click SPONSOR
Speakers...
Jody Holland - Smart Accelerated Success Strategies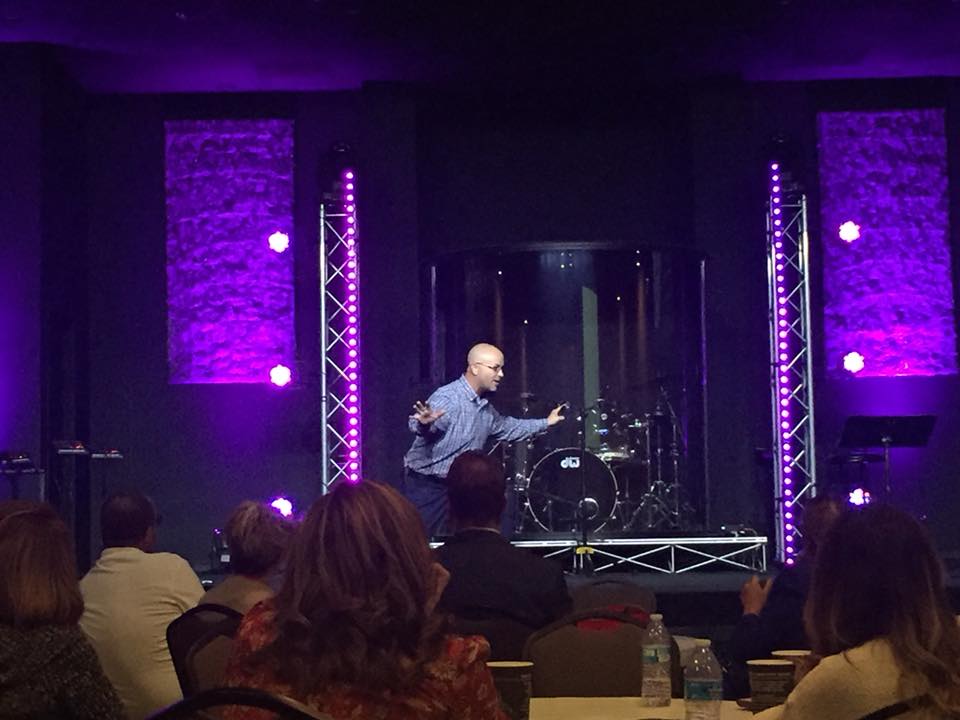 I work with teams, individuals, for-profit, not-for-profit, and those who simply wish for a profit in order to help them achieve more success through their people. I have seen the power of having the right people in place and the devastation of having the wrong ones on a team.

I believe in the power of possibility when it comes to teams and I work whole-heartedly to help organizations achieve their highest levels of potential. I have a talent and a gift for bringing out the best in those that I coach and train.

I am a writer, a fighter, and a business ignitor. I work with entrepreneurs to help them put the spark in their eyes and the fire in their bellies to dig deep and find the will to push on regardless of whether or not anyone else is willing to work with them.

I challenge people to be true, to be strong, and to be positive in all that they do on moment by moment basis. In the end, none of our resume's will matter, but our actions will leave a ripple effect in our world. It is my absolute intention to leave as big of a positive ripple in this world as I can.

I work diligently at everything that I do and I am known for achieving results. I am a problem solver, a creative thinker, a proactive leader and a serial entrepreneur. I take ideas and make them into reality.

I have experience in coaching others on effective communication, organizational structure, pre-hire processes, individual performance improvement, and leadership development. I use testing, assessments, training, e-learning, and personal development as my tools to draw out the success in others as well as in myself.

Erin Palacio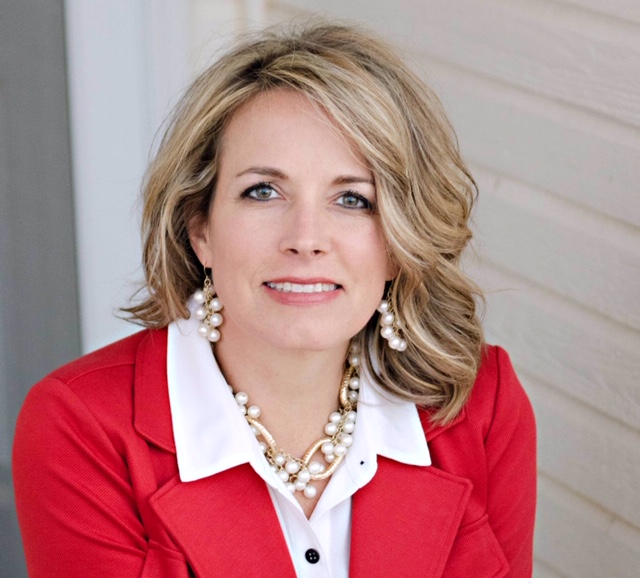 Erin Palacio was born and raised in the Texas Panhandle and is proud to call Amarillo home with her husband Mark and her two daughters (Tori & Teryn). She stumbled into the world of Human Resources by accident 15 years ago and has never looked back. She often says that she never intended to go into HR after obtaining her MBA but is grateful and thankful for such a rewarding career in a field that is never dull or boring. She got her start at Amarillo College and then went on to Wayland Baptist University where she earned her undergraduate and graduate degrees. Her most recent professional accomplishment is obtaining her Senior Professional in Human Resources (SPHR) designation in April 2018. When she isn't HR'ing (yes, that is what she calls it!), she is a full time after school taxi driver to her daughters and an avid amateur photographer, cake decorator and is currently training to run her first marathon (March 2019). She also volunteers with Junior Achievement in hopes of helping high school students obtain a better understanding of careers and how the choices they make have impact on their future lives. Erin can be reached at erinpalacio@gmail.com.
Mike Grigsby - You Are The Deliverable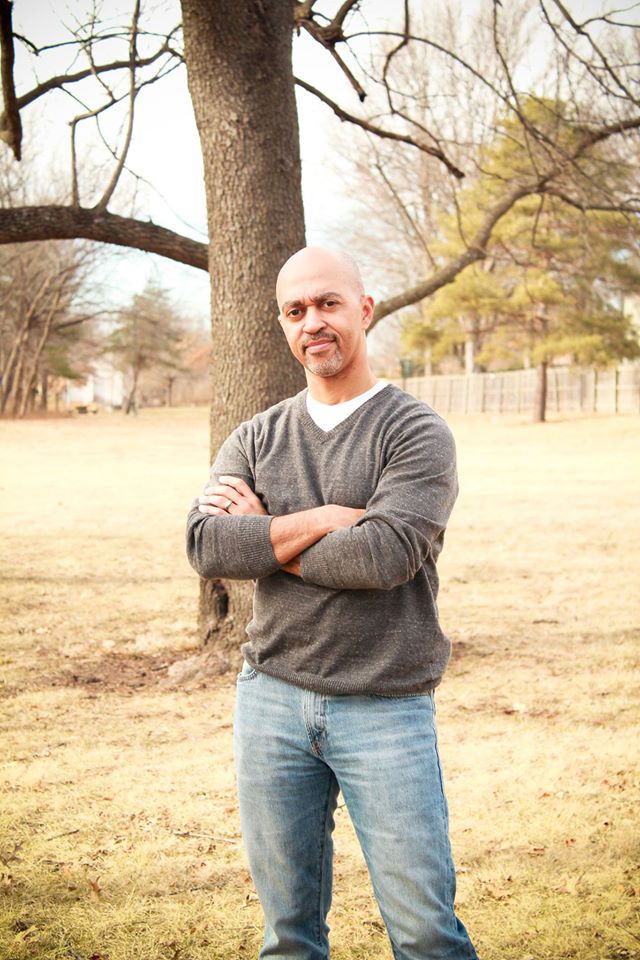 AJ Amyx - Core Power: The New Art and Science to Success
How High Achievers Are Generate More Revenue While Living Out Their Big Visions, Working Less and Having Fun Again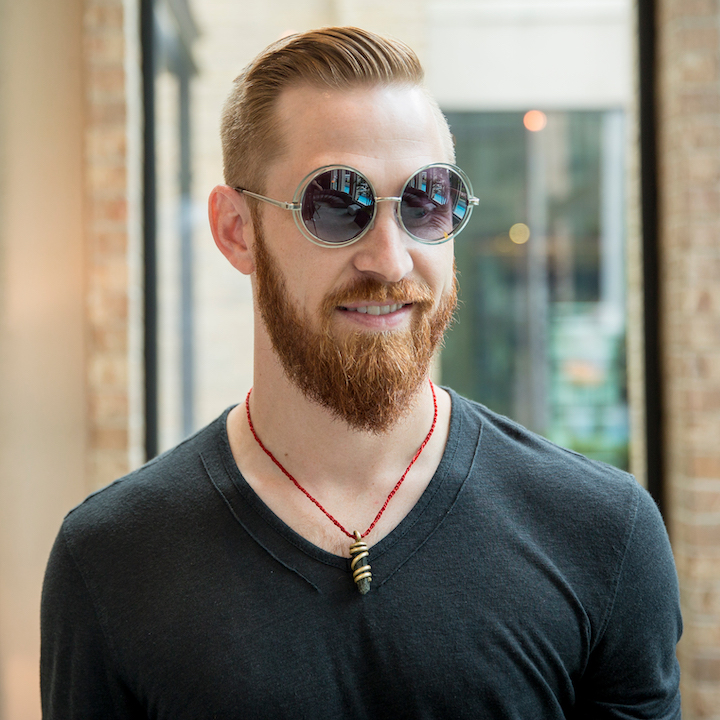 Anthony John Amyx is a Life and Business Coach for Experts, Entrepreneurs and Leaders. He specializes in helping experts, entrepreneurs and leaders smash through their earning caps, while maintaining balance and living the lifestyle of their dreams.
He has been featured on CNN, BusinessInsider, and CreativeLive and has been a mentor to some of Forbes Top Social Media Influencers. Hubspot even named him as one of the Top 10 Business Coaches of 2018.
Meghan Holland - Seeing Life Through A Different Lens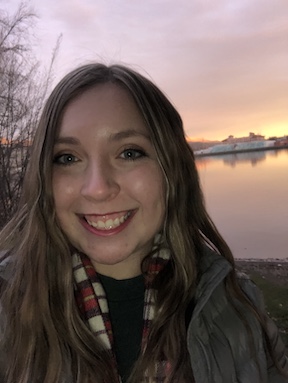 Jacob Breeden - Rules For Coloring Outside The Lines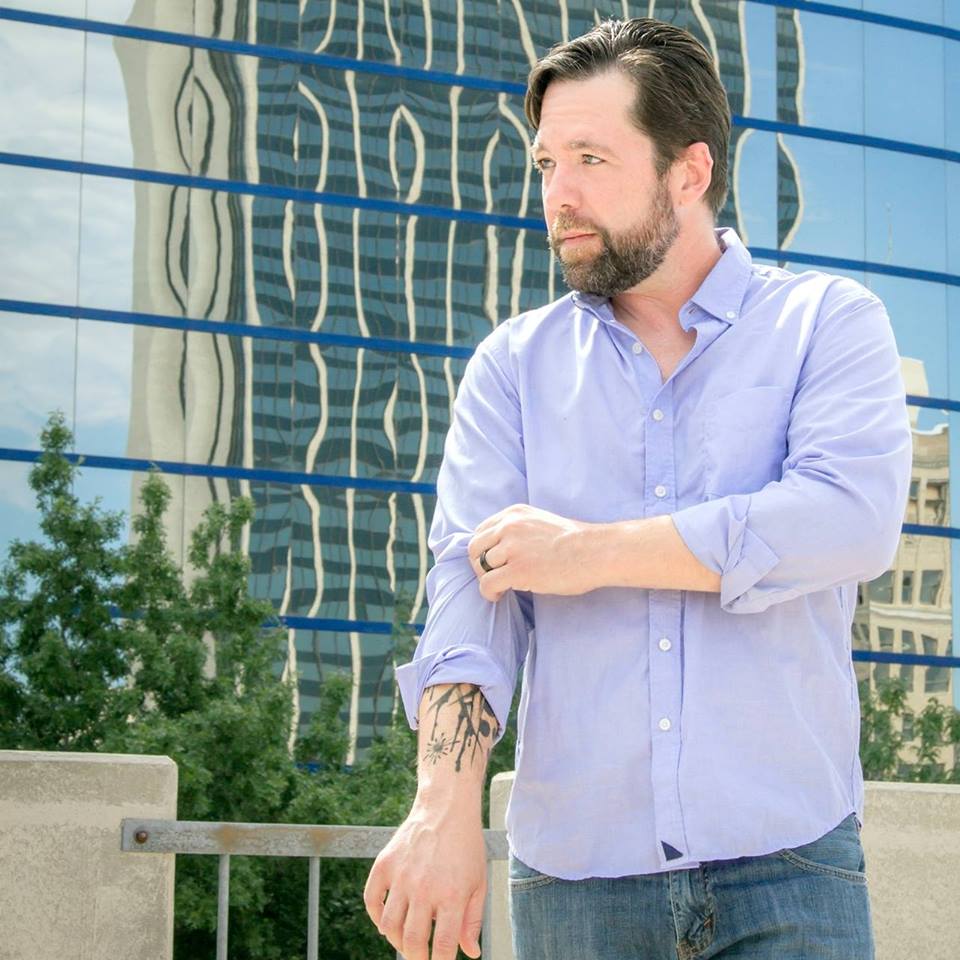 Byron Taylor - Imitate The Best, Learn From The Rest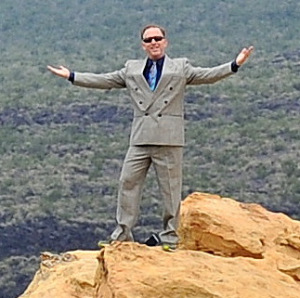 Paul J. Daly, Brand Expert - Telling The Story Of Your Brand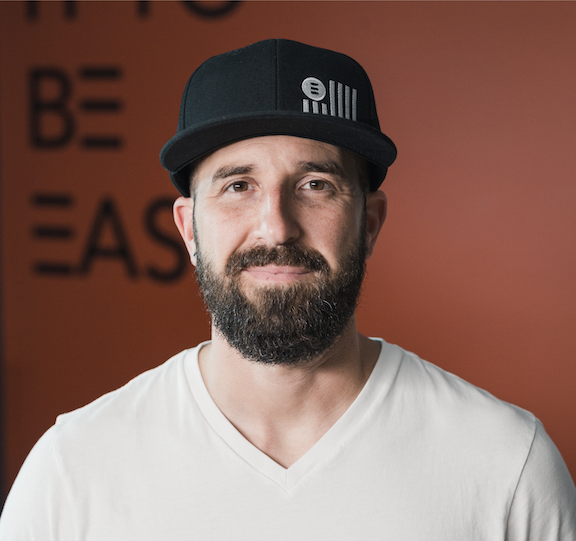 Telling a story through your brand requires a thoughtful and authentic approach that considers your offerings, customers and what makes you uniquely qualified to bring value. In this talk, you'll learn the fundamentals of what brand is and isn't. Then, most importantly, you will learn how to position your brand at just the right place in the narrative so that you can make the most meaningful connection with your customers.
Brad Paschal - Magnetic Marketing, Show Your Heart - Grow Your Business

SENIOR ACCOUNT DIRECTOR FOR STREAM COMPANIES
Brad Paschal is a digital ninja! He is an SEO master, a digital footprint sasquatch, and one incredible innovator when it comes to taking people online so that he can take them offline for the sale, and then online for a 5-star review. He is the 2016 Driving Sales Best Idea Winner, #3 Volkswagen CPO Master for 2016, and Senior Account Director for Stream Companies. He has presented at Digital Dealer, Driving Sales, at leadership conference, sales and marketing conferences, and on numerous webinars. Brad was recognized as the first VEST graduate in the Texas Panhandle, was the #1 salesperson for the VW store in 2014, again in 2015, and was recognized as the being in the top 12 Volkswagen CPO salespeople in the U.S.
In 2016, Brad took on the role of e-Commerce director for the Street Auto Group brand, serving both Toyota and Volkswagen. During that tenure, he won more than a dozen awards for the brand, racked up over 700 positive Google reviews for Street AG, and helped Street be the top car dealership in the Texas Panhandle and beyond. Brad's next challenge landed him on the vendor side of the business road. In March of 2017, Brad began focus on helping as many dealerships as possible pave smooth roads between the dealership and the customer, eliminate roadblocks to doing great business, and build brand reputation for those dealerships. Brad has always said that the key to great business rests with building great relationships. Online, offline, and everywhere in between, that is exactly what Brad is known for!
As a Servant Leader, Brad helps and volunteers his services with The Turn Center, Boy Scouts of America, Tascosa Lions Club, Amarillo Chamber of Commerce Business Council, Snack Pack 4 Kids, and many more charities and non-profits in Amarillo.
Jacob Kuker - Positioning Your Story Through Video Branding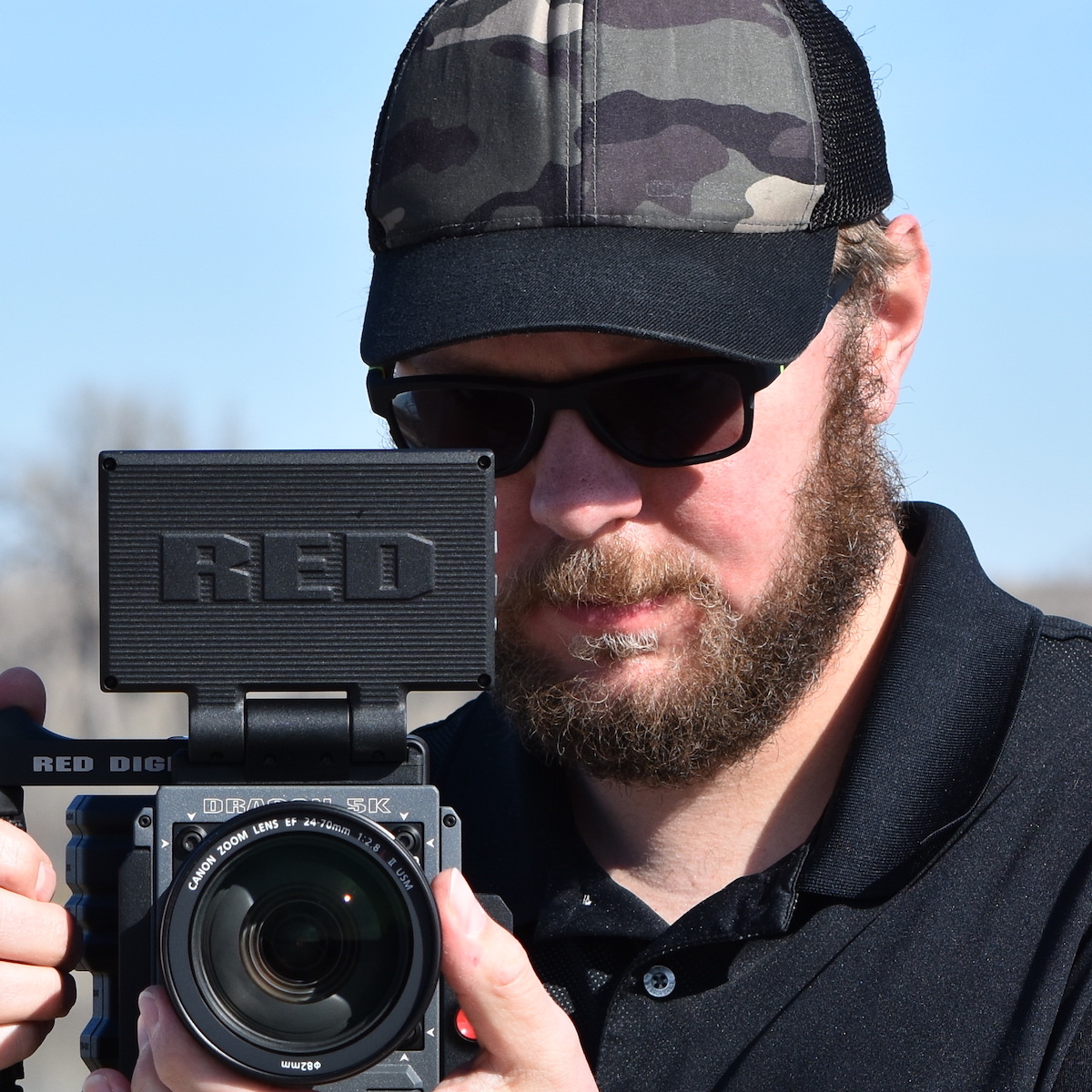 More information will be available on www.jodyholland.com and on our facebook page as the event gets closer.
Website: http://www.jodyholland.com
Twitter: http://bit.ly/tweetjody
FB: http://bit.ly/2i5EJ67
YouTube: http://bit.ly/jodytube
2017's Book From The Conference: http://bit.ly/psycheofsuccess1
Books on Amazon: http://bit.ly/jodyholland