Description
Growth Bootcamp | Become a #NoBS Growth Marketer.
Growth Bootcamp is a 4-day, Hands-on Growth Marketing Course in London. This upcoming session will be hosted in collaboration with Connect Ventures, renowned London-based VC. For more information on Growth Bootcamp, visit growthbootcamp.io.
Who is this course for?
Founders

Junior Marketers

Career Shifters

Intrapreneurs
A snapshot of what you'll get out of the course:
You will learn to run and grow a project/product fast, in a lean and data-driven way.

You will get familiarised with the process of rapid experimentation across multiple channels, the essence of growth hacking.

You will acquire deep technical skills and learn how to apply the best Growth Marketing tools
-----
Growth Bootcamp Warm-up Session
This warm-up session is hosted for people interested in joining the next Growth Bootcamp session from July 19th to the 22nd. We'll also discuss some of the best Growth Hacks of 2018 that you can apply today!
Schedule
18.00 - Growth Bootcamp Presentation + 10 Growth Hacks to Apply now, by the CEO of Growth Sandwich, Aggelos Mouzakitis

19:45 - Networking and Q&A
About the speaker: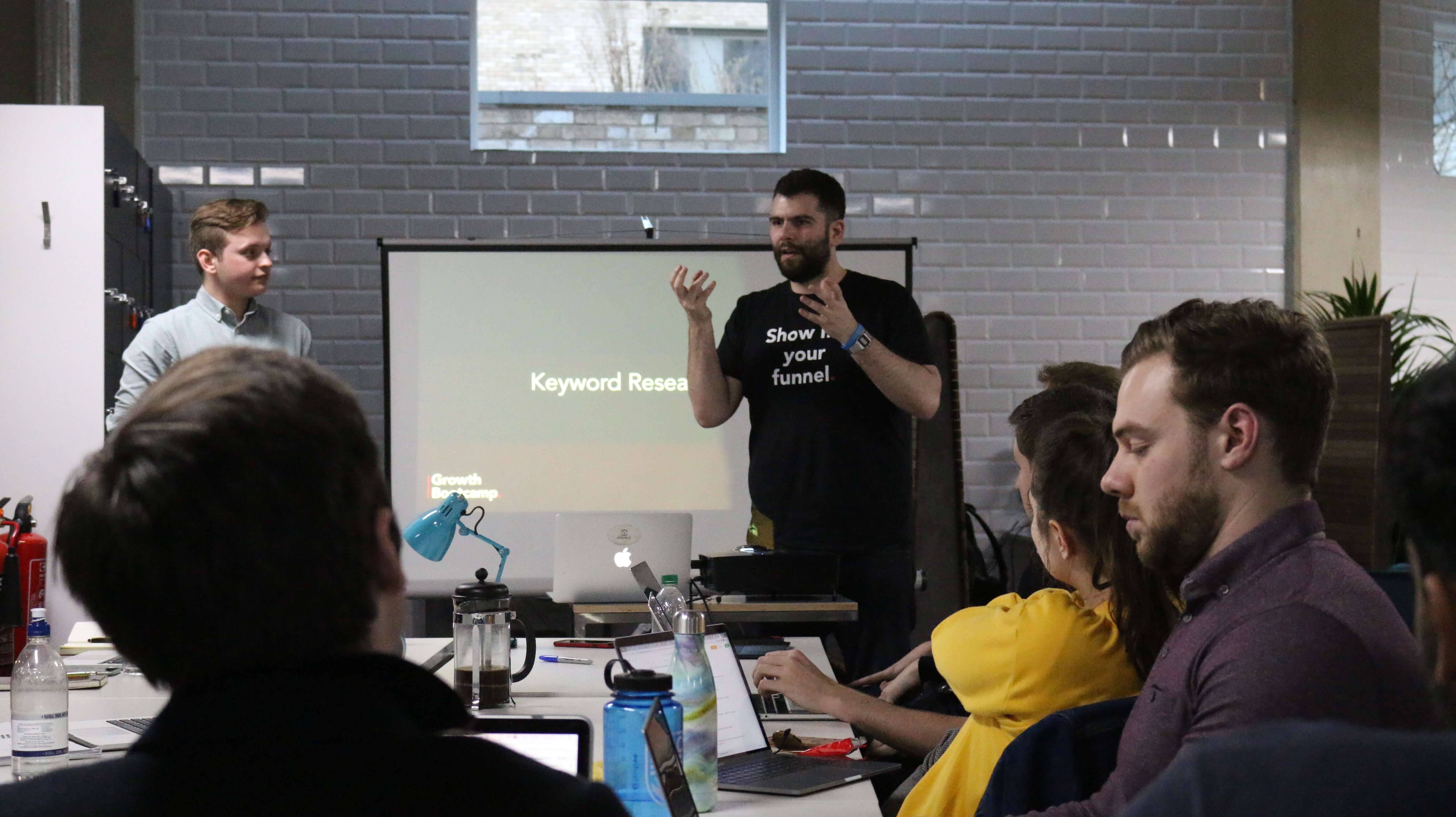 Aggelos has over 8 years experience in Digital and Growth Marketing. Currently, he is the CEO of Growth Sandwich, a plug & play Growth Marketing Lab and Growth Bootcamp, a Hands-on Growth Marketing Course. Before turning into Growth hacking and viral marketing, he had the chance to pass by head marketing and head digital positions in Athens and London, work with numerous tech startups but also build and run companies. In his spare time, he consults ambitious startups about their Growth and Business strategy.

Growth Sandwich is a London-based, plug & play Growth Marketing lab.
Growth Sandwich drives growth for early-stage companies using cutting-edge growth marketing or growth hacking tactics. It also produces products that act as independent entities but can also support our current clients. Specialising in customer acquisition and conversion rate optimisation, Growth Sandwich helps businesses find new growth potentiality across web and mobile - and our results speak for themselves.Their experienced team of Growth Hackers alongside our Acquisition and CRO teams, allow them to consistently deliver expectations.
This event is hosted in collaboration with: