Description
Join us for
Growth Architecture: How To Grow, Build and Scale Your Business
with
Beate Chelette
Building a business means long to-do lists and hundreds of action items, but there are consistent, sequential steps that must be followed in order. Only if a business is strategically designed it will achieve long-lasting, consistent growth. Beate shares these exact strategies in her 5 Star Success Blueprint of Growth Architecture, which she used to set up and sell her business to Bill Gates for millions of dollars. As an added take-away your audience will take a deep dive into Beate's first step, the prospective buyer's mind and gain an understanding on how to identify and locate their ideal clients who want your product or service.
Founders will learn:
Knowing and understanding the 5 Steps of Growth Architecture

Which step they are in and which step should be addressed next

What a customer profile is and what elements go into identifying an ideal client.
OUR SPEAKER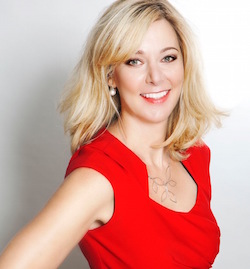 Beate Chelette
Beate Chelette is The Growth Architect and a results-oriented businesswoman with an entrepreneurial spirit and a proven track record in growing, building and scaling businesses. Once $135,000 in debt and a single mother, she successfully sold her business to a global entertainment media company owned by Bill Gates in a multi-million dollar deal.
Through her online courses, one-on-one training programs and live speaking events, she mentors women entrepreneurs with her 5 Star Success Blueprint, developed with the knowledge gleaned from her growing, scaling and selling her own company. Beate has a deep commitment to supporting entrepreneurs especially women entrepreneurs.

She is the creator of The Women's Code, the fourth step of Growth Architecture which is her revolutionary system to support Balanced Leadership. Her proprietary methods specifically address women's obstacles and she leads from experience, having survived in business in a highly competitive male-dominated environment.

She is a respected speaker and mentor and is the author of the book "Happy Woman Happy World How to Go From Overwhelmed to Awesome", a book that corporate trainer and best-selling author Brian Tracy calls "a handbook for every woman who wants health, success and a fulfilling career."