Description
Growing Your Local Business: Maintaining Your Customers
Kembali KoinWorks mengadakan acara untuk mengedukasi para online sellers atau UKM yang sedang mengembangkan usaha nya. Tentunya salah satu hal yang paling utama dalam berjualan adalah adanya customers atau pelanggan. Namun, pada kenyataannya mendapatkan pelanggan apalagi pelanggan yang setia bukanlah hal yang mudah.
Oleh karena itu, kesempatan ini KoinWorks akan mengadakan meetup "Growing Your Local Business: Maintaining Your Customers"
Acara ini akan dihadiri oleh Indra Sutanto, Chief Creative Officer Jojonomic yang akan memandu anda dalam strategi untuk menghadapi para customers. Bagaimana menjangkau customers hingga meningkatkan kepercayaan mereka. Selain itu, Kevin Naftali, yang merupakan Owner Kevas.Co Knitwear dan Apparel local handmade yang sukses di kalangan anak muda, akan hadir dan menceritakan pengalamannya. Tak lupa, Sandi Ardianto, Owner dari Dane and Dine Shoes yang juga merupakan borrower dari KoinWorks juga akan hadir dan membagikan pengalamannya dalam usaha handmade shoes yang sudah berdiri sejak 2012 dan sudah menghasilkan 20.000 pasang sepatu yang dikirim ke seluruh Indonesia.

Detail Acara
Tanggal : Kamis, 26 October 2017
Waktu : 14.00 - Selesai
Lokasi : Jakarta Creative Hub, Gedung Graha Niaga Thamrin, lantai 1, Jl. Kb. Melati 5 No.20, RT.2/RW.8 Tanah Abang, Jakarta Pusat 10230


Pembicara:
Indra Sutanto, CCO dari Jojonomic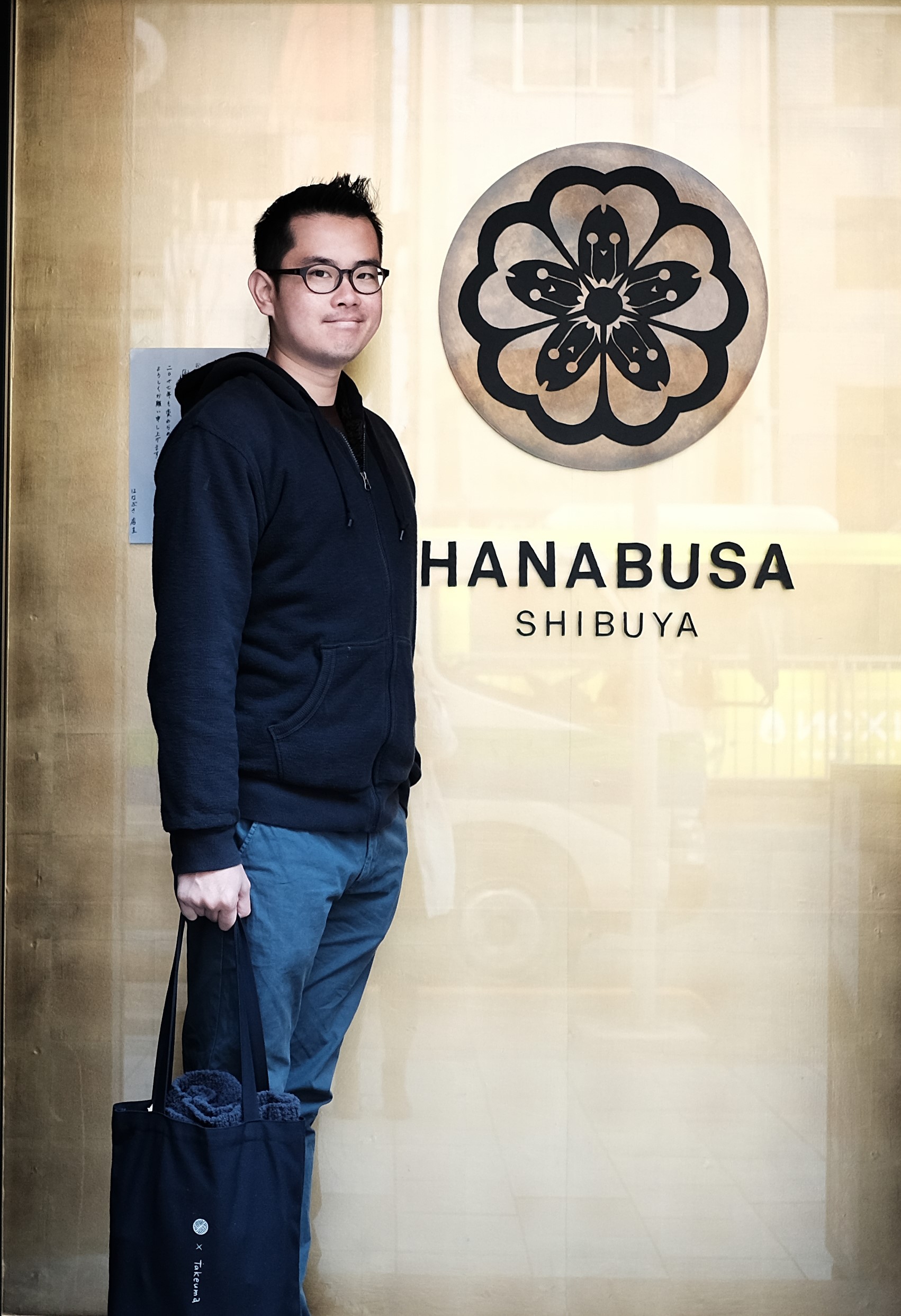 2. Kevin Naftali, Owner Kevas.co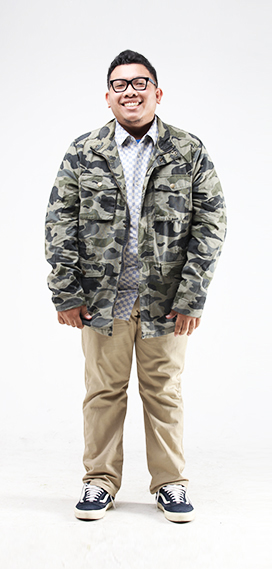 3. Sandi Ardianto, Owner Dane and Dine Shoes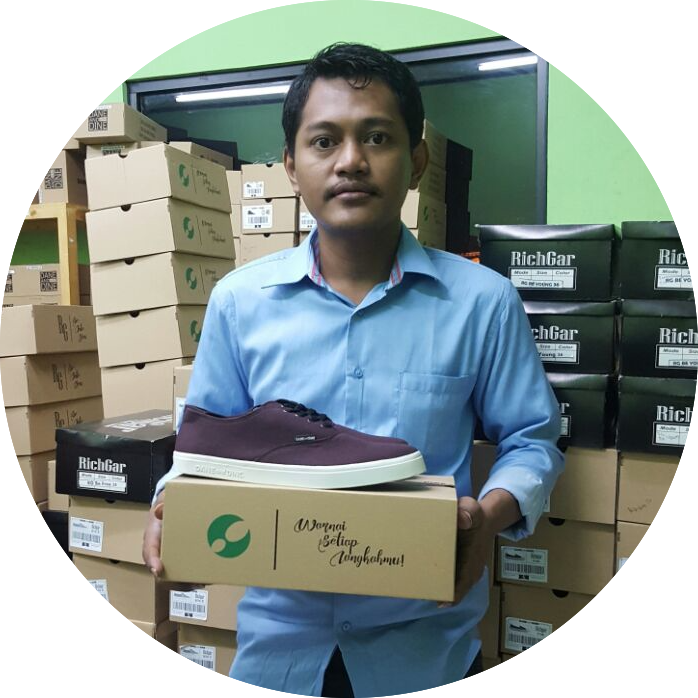 Rundown Acara:
13.00 - 14.00 Registrasi ulang
14.00 - 14.15 Opening oleh MC
14.15 - 14.30 Introduction of Guest Speakers
14.30 - 15.00 Presentasi oleh Indra Sutanto (Chief Creative Officer, Jojonomic)
15.00 - 15.30 Q&A
15.30 – 16.30 Talk Show dengan Sandi Ardianto (Owner Dane and Dine) dan Kevin Naftali (Owner Kevas.co) + Q&A
16.30 – 17.00 Penutupan dan Foto Bersama
Apa yang akan Anda Pelajari
Cara efektif menjangkau target market

Meningkatkan loyalitas pada customers

Teknik yang benar dalam mengolah database dari pelanggan
Apa yang akan Anda Dapatkan
✓ Kesempatan berkenalan dengan pemilik usaha lain
✓ Kesempatan belajar dari pembicara yang dihadirkan
Persyaratan Pendaftaran
Meetup ini gratis dan kapasitas sangat terbatas!
Pastikan Anda memenuhi kategori/syarat-syarat di bawah ini agar mendapatkan konfirmasi kehadiran dari kami.
Siapakah yang cocok untuk menghadiri event ini?
✓ Aktif berjualan online, khususnya di Instagram
✓ Merupakan pemilik dari bisnis tersebut
✓ Komunitas online seller Instagram
✓ Sedang mencari opsi pendanaan (tentatif)
Peserta yang memenuhi persyaratan diatas akan mendapatkan konfirmasi ulang melalui telepon dan email dari pihak KoinWorks. E-Ticket dari Eventbrite tidak berlaku.
---
Partner Event
Acara ini terselenggara dengan dukungan dari:
1). PT. Jojonomic Indonesia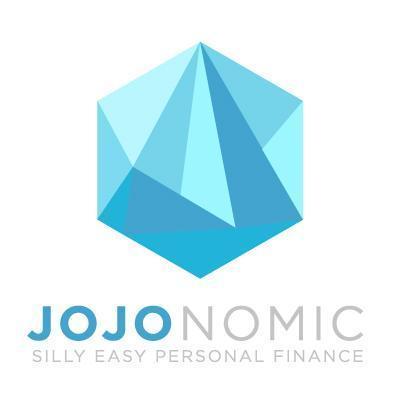 2). Jakarta Creative Hub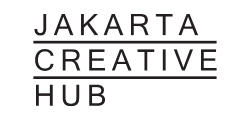 3) Dane and Dine Shoes

4) Kevas Co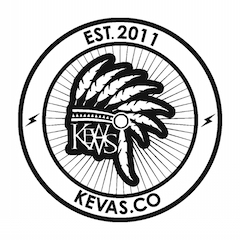 ---

Info dan pertanyaan dapat menghubungi:
Debby
085691034336
debby.natalia@koinworks.com
Date and Time
Location
Jakarta Creative Hub
Gedung Graha Niaga Thamrin, lantai 1
Jl. Kb. Melati 5 No. 20
Tanah Abang, Daerah Khusus Ibukota Jakarta 12940
Indonesia