Description
Why are LGBTQ+ spaces so important, and how do we create these spaces for the community?
Join us for an evening of conversation with LGBTQ+ folks in the Boston area doing this work.
After the panel, stay for networking, refreshments, and perhaps growing your own personal LGBTQ+ community.
We'll hear from
Eziah Blake | Manager, Pride Youth Theater Alliance
Ana "Masacote" Tinajero | Co-Director of Masacote Dance Company
Lin Pang | Leadership Development Coordinator, BAGLY
Ally Schmaling | Photographer, Ally Schmaling Photography
Christine Yoon (moderator) | Product Manager, HubSpot; Board Treasurer, Bitch Media
Christine Yoon (she/her) | Product Manager, HubSpot; Board Treasurer, Bitch Media (Moderator)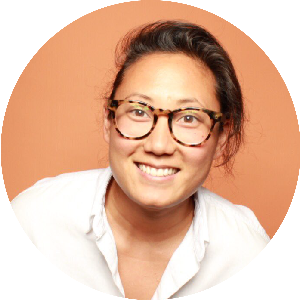 Christine Yoon is currently a Product Manager at HubSpot, a global B2B SaaS company that helps businesses grow with their Inbound Marketing and Sales platform. Her scope of work includes working with business stakeholders and her cross-functional team of designers and engineers to build products that helps the HubSpot Customer Success Team deliver value to customers on a daily basis. Prior to HubSpot, she sat at the intersection of Media and Technology at The Boston Globe to ship products related to their content distribution strategy, improving editorial workflow, and the onsite reader experience. ​She's passionate about building products that solve tough problems, building diverse teams, and fighting for gender equity in tech.

Born and raised right outside of Boston, Massachusetts, she holds a Bachelors degree in Anthropology from the University of Vermont where she also served as Captain of the women's lacrosse team, and later coached at the Massachusetts Institute of Technology. She also holds a Masters of Business Administration from Babson College with a concentration in Marketing. During her free time, you can find her running down the Charles River and reading the Sunday Globe.
Panelists:
Ana Masacote (she/her) | Co-Director, Masacote Dance Company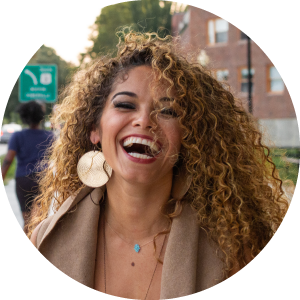 Ana Masacote is an award-winning Latin dance specialist, educator, and womanpreneur who passionately believes that through dance, we can facilitate social change within communities. She is a co-founder and partner of Masacote Entertainment and has spread the salsa bug to more than 30 countries across five continents. Ana is also the producer and executive director of Yo Soy LOLA, a movement to reclaim the Latina narrative through artistic platforms and a scholarship initiative for Latinx MA artists, and the founder of Dance to Power, LLC, an online Afro-Latin dance academy. In 2018, Ana kicked off the production of DespeloteX, a quarterly event series that aims to make Afro-Latin dance more LGBT inclusive and nurture supportive social spaces for our queer community.
Ana Masacote was named one of the 2019 WBUR ARTery25, a curated list of 25 millennials of color impacting Boston's arts and culture scene, and she was honored with the 2015 New England Salsa Music Award for lifetime achievement in dance. Her non-profit initiative, Yo Soy LOLA has received The Boston Foundation's 2019 LAB grant. Masacote Entertainment has also received the 2017 Boston A-List Award for Best Dance Classes, the 2014 SBA Minority-Owned Business of the Year award, and the 2009 Boston Dance Alliance R&R Fellowship. Ms. Masacote is an alumna of the 2015 Goldman Sachs 10KSB National Program and is a graduate of MIT Business Management Program. She began her formal dance training with folkloric dance at age 5 and Salsa at age 15, and she has been a judge and guest of honor at salsa competitions and festivals worldwide.
Eziah Blake (they/them) | Manager, Pride Youth Theater Alliance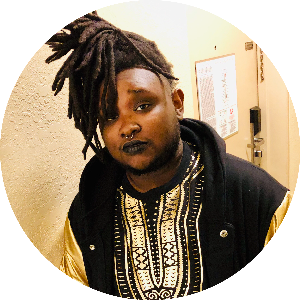 Eziah Blake, also known as "Black Bear Extraordinaire," is a 29 year old Black, Queer and Trans-Theminine spoken word artist, singer, activist, and Dorchester native. They are a former Resident Artist for the Theater Offensive (TTO), an organization that supports the creative artwork of LGBTQ artists. Eziah served as the Co-Director of TTO's True Colors Fall 2018 Troupe, an award-winning and community-based theater ensemble of LGBTQ youth. Their work as an intersectional artist also inspires their community activism with local LGBTQ organizations, such as the Boston Alliance for LGBTQ Youth (BAGLY), Massachusetts Transgender Political Coalition (MTPC), Hispanic Black Gay Coalition (HBGC), and the Massachusetts Commission on LGBTQ Youth. Eziah is currently the Manager of the Pride Youth Theater Alliance, a national network of theater companies with queer youth theater programs. Through their social justice and artistic work, Eziah has and continues to center the voices of queer and trans people of color.
Lin Pang (they/them) | Leadership Development Coordinator, BAGLY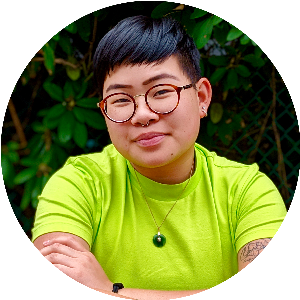 Lin Pang is a queer and nonbinary Asian American youth worker, poet, and teaching artist based in Boston. They are deeply committed to building communities and supporting safer spaces for LGBTQ+ youth, particularly transgender and nonbinary youth of color. Lin coordinates leadership development programs at BAGLY, one of the longest running LGBTQ+ youth organizations in the country. Prior to BAGLY, Lin worked for a social justice youth program called InIt at YW Boston, as well as Chinese Progressive Association and Asian Community Development Corporation in Boston Chinatown.
Born in the year of the dog like their grandmother, Lin's writing explores queerness, family histories, gender, and the hauntings of trauma. Lin facilitates poetry writing and performance workshops for teen writers at GrubStreet, a nonprofit creative writing center. They previously coached teams for Louder Than A Bomb! Massachusetts youth poetry slam festival and CUPSI, the national college poetry slam. You can find Lin hiking, eating noodles, or writing by any body of water. You find them online at linypang.com.
Ally Schmaling (they/she) | Artist, Ally Schmaling Photography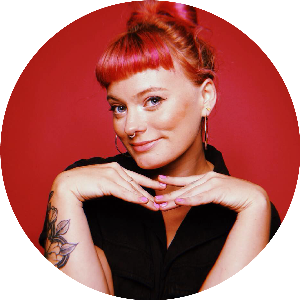 Ally Schmaling (they/she) is a humanist first and a photographer second. Ally acknowledges that representation, particularly self-directed representation, is a practice rooted in power and privilege. Representation is also a tool which, placed in the hands of our most vibrant and vulnerable populations, has the capacity to build our communities and shape our value systems. Ally is particularly dedicated to the documentation and elevation of queer and gender-expansive communities in Boston, and they are known for an ongoing portrait project that centers queer, trans, and nonbinary narratives. Recently, their portraiture of gender expansive Bostonians was featured in the exhibit Gender Bending Fashion at the Museum of Fine Art in Boston. Their painterly work aims to express the most dynamic, unapologetic, and expansive "themness" of their subjects. It is their greatest aspiration to hold a mirror up to others so that they might bear witness to their own power. At the root of this practice is curiosity and vulnerability. Ally wants you to know - yes, you - that your experience is valid. You, reading this, are a beautiful and valued presence in this world.