Description
Ready to start a new gardening adventure?
There's a skill to knowing how to grow edibles by seed.
NHG's Garden Advisor Brieux Turner can set you on a new path through the gardening year-- starting plants by seed. With an array of products, Brieux can lead you through what you'll really need to be successful in growing your own herbs & veggies with just a few simple supplies.
Have you planted transplants? Broaden your garden knowledge by growing from seed. Starting indoors or outdoors? We'll help with which to select. Bored with the same old varieties? Seeds offer a huge variety from which to choose. Plus, you may feel the thrill of harvesting something that you've grown yourself from the very beginning. Sprout with us in our upcoming class!
This class is limited to 30 attendees and advanced registration is required. A $5 fee will include seeds, fertilizer, and handouts. Activity takes place in our tropical greenhouse. For your convenience, we are offering this class on the following dates:
Saturday, January 18 @ 2-3:30pm

Sunday, January 19 @ 2-3:30pm

BONUS: If you attend the class, enjoy 10% off all our seed collections (the day of the event). We have an extensive array of both edible and ornamental seeds from which to choose, many are organic. January is a great month to start seeding.

---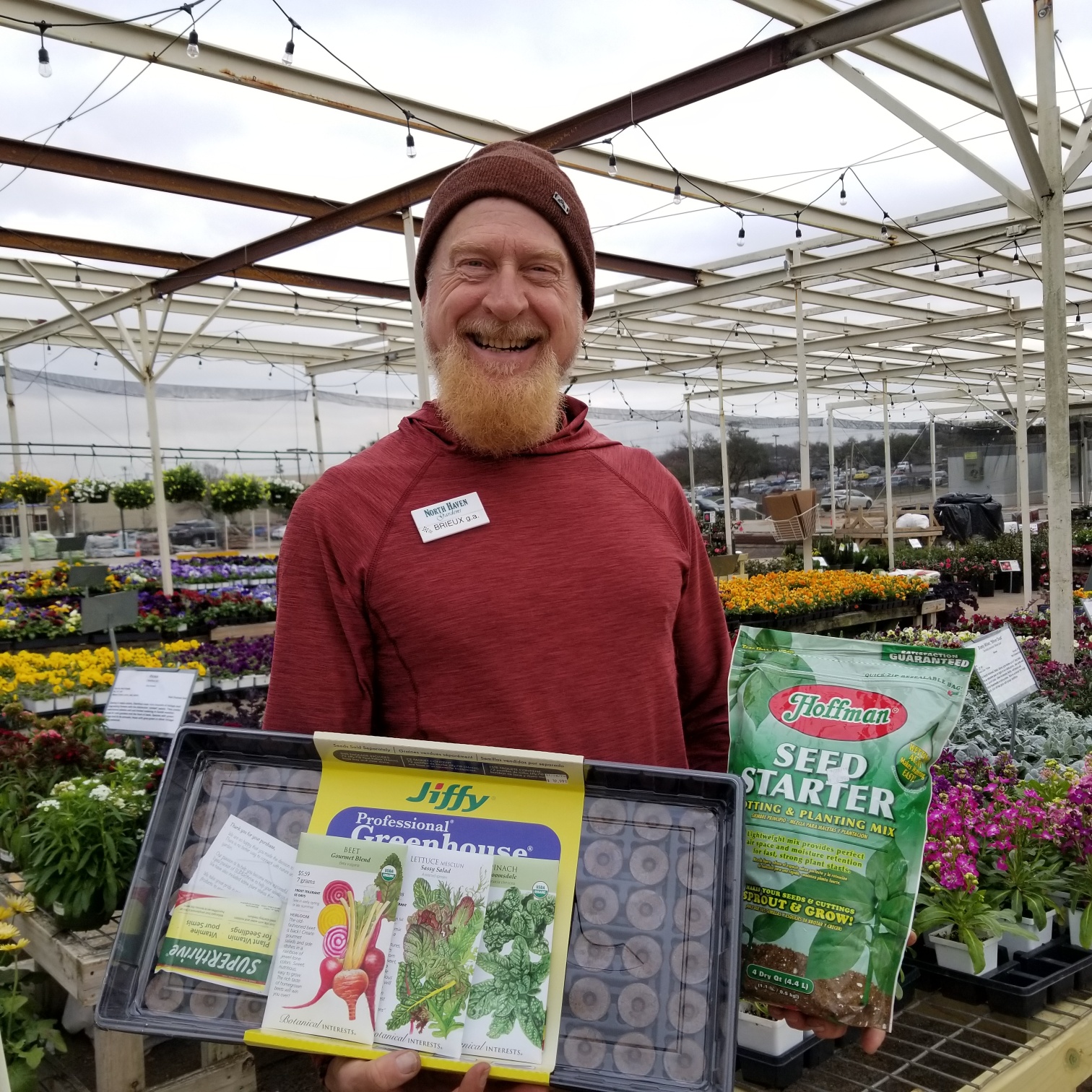 Brieux Turner's tenure at NHG has included garden advisor, assistant manager and our vegetable and herb display gardener. Growing edibles since he was a kid, he's not only a tomato aficionado, he's an expert on onions, cole crops, potatoes and herbs. Get your veggie garden started or get back on track with his helpful assistance.