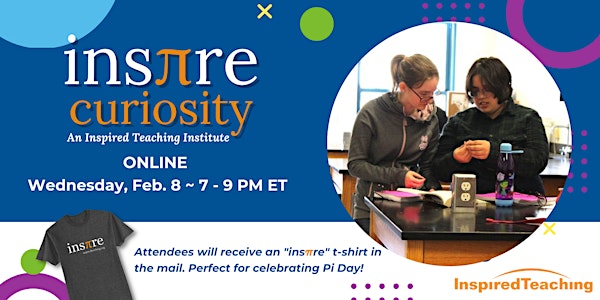 Insπre Curiosity (ONLINE)
Explore simple ways to "insπre curiosity" in any subject and any grade level.
About this event
What happens when we let curiosity drive our instruction? In this Institute we'll consider this question not just through the curiosity of our students, but through our own curiosity as well. Participants will explore five different activities that can be adapted to multiple grade levels. From sensory explorations in science to working with manipulatives to uncover the "why" behind a given math concept, to writing prompts that inspire wonder, each of these activities offers an opportunity for questioning, experimenting, and learning. Could curiosity be the secret to engagement in this distracting and complicated world? Join us to wonder together!
BONUS: One of the activities we explore will be perfect for Pi day and all registrants who attend our LIVE online sessions will be mailed an insπre t-shirt in time for 3.14!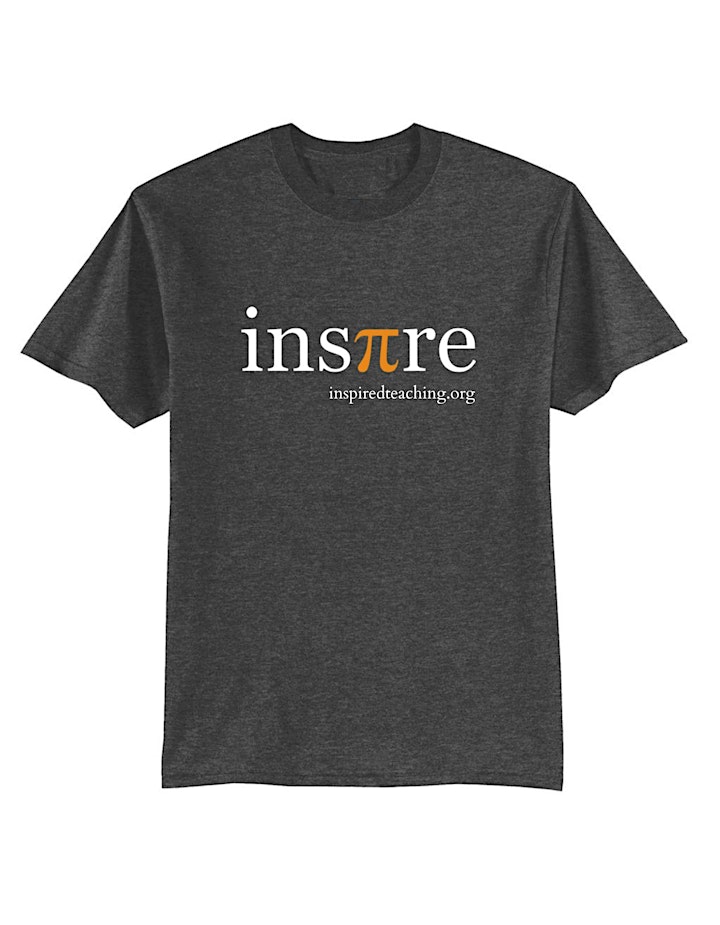 PLEASE NOTE: We teach the way people learn best - with our whole selves. This means all of our sessions, both in-person and online are fully interactive. You're not going to do a lot of sitting and listening! Our online sessions are "cameras on" and "mics unmuted" so participants can get to know and interact with one another. We are often physically moving around whatever space we happen to be in but we ask participants to move and interact in the ways that work best for their bodies. Time flies in this environment and we guarantee you'll leave these sessions feeling energized and ready to try something new. We can't wait to learn with you!