Description
Welcome to Motivating Young Moms 2nd Annual Young Moms Summit!
"Growing Into Your Future You" Part2 is bringing not only a warming atmosphere, but a wealth of useful, helpful information that will assist in one's future professional and personal development. We will conduct workshops on the following topics listed below:
Health & Body maintenance (discussing importance of good hygiene, menstrual cycle care, etc.)
Image & Reputation / Social Media Etiquette (inform how to create and maintain a positive image)
Life Balance (tips on how to manage being a parent, working a job, and school and excelling in life)
We will conclude with an insightful message from our keynote speaker!
www.motivatingyoungmoms.org
We Encourage | We Inspire | We Motivate | We MENTOR!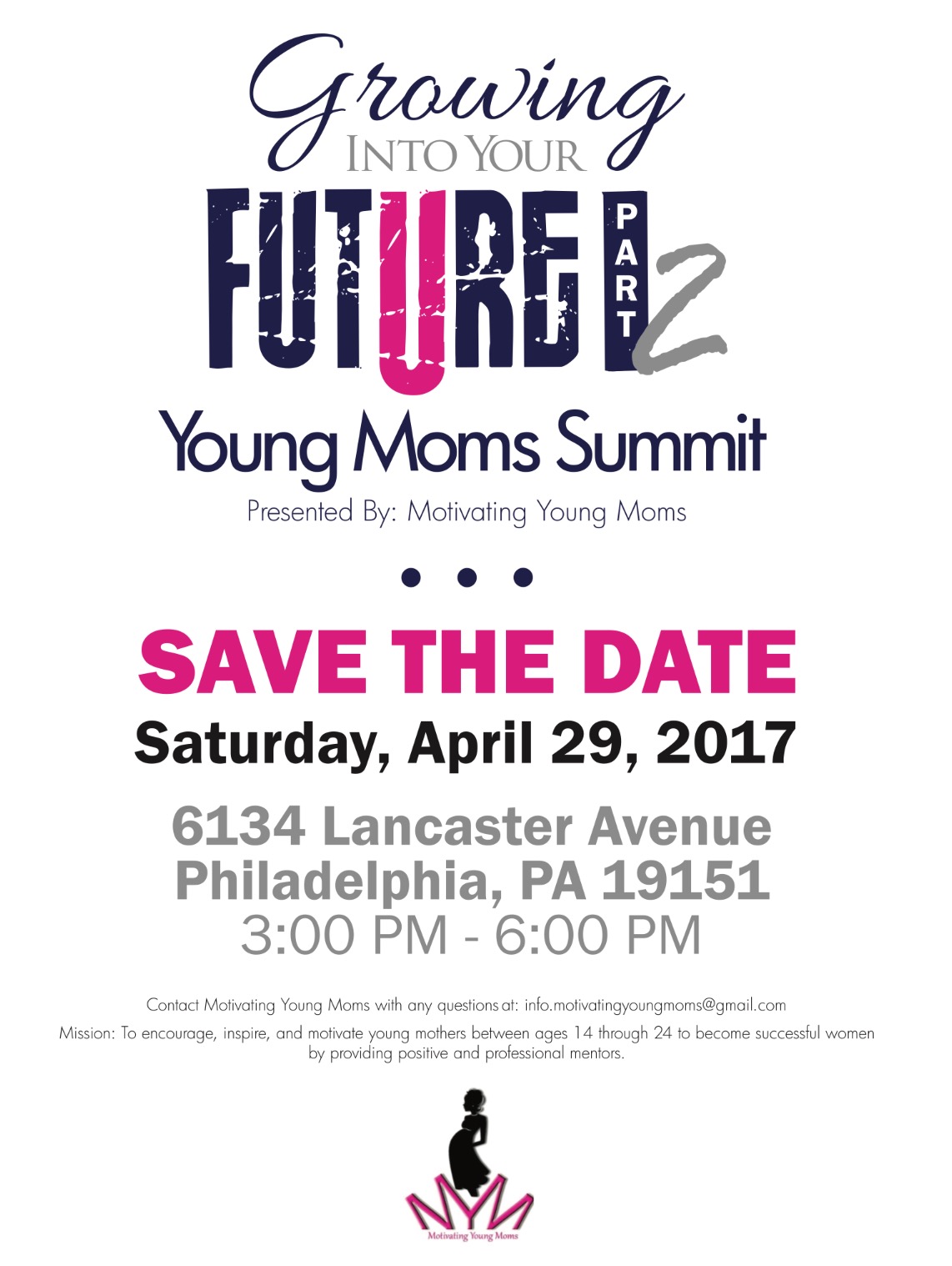 Mission: To encourage, inspire and motivate young mothers between ages 14 through 24 to become successful women by providing positive and professional mentors.