Growing Health Forum: Fruit & Vegetable Prescription Programs
Description
Join the Food and Health Network of South Central New York, Leatherstocking Collaborative Health Partners and Cooperstown Farmers' Market on Thursday, August 31st for a half day workshop with Wholesome Wave. We'll explore the impacts of Fruit and Vegetable Prescription Programs and local opportunies to improve health through access to food. Fruit & Vegetable Prescription programs enable innovative partnerships between healthcare, retail and agriculture, and community-based organizations to increase access to healthy, fresh, and affordable fruits and vegetables. Through these programs, patients are empowered to make healthy food choices and prevent/manage diet-related health conditions, retailers and local farms receive direct economic benefits, and patient-provider relationships are deepened. The forum will also include a discussion on opportunities for implementing a program in the region.

There will be light refreshments during registration and lunch will be provided.


---
Schedule:
10:00am - 10:30am: Registration
10:30am - 10:45am: Welcome
10:45am - 12:00pm: Keynote: Skye Cornell, Chief Programs Officer, Wholesome Wave
12:00pm - 12:45pm: Lunch & Networking
12:45pm - 2:00pm: Panel Discussion on Local Opportunities

Christine Burrington, 5-2-1-0 Project Coordinator, Bassett Healthcare Network, Research Institute
Andrea Johnson, Clinical Nutrition Manager, Bassett Healthcare
Shannon Kirch, Program and Market Mangager, Otsego 2000 - Cooperstown Farmers' Market
Michelle Leveski, Nutrition Educator, Cornell Cooperative Extension of Schoharie and Otsego Counties
Audrey Murray, Co-Executive Director, Cooperstown Food Pantry


---
This Growing Health Forum is Hosted By:

Thanks to our co-hosts for their partnership:



And thank you to our generous Sponsors: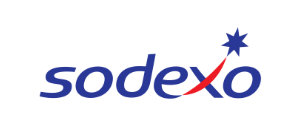 ---

Download and share the event announcement!