Growing Asian Medicinal Plants
Description
Weekend workshop with Peg Schafer
This program, consisting of Friday evening talk story and Saturday-Sunday workshop, will be of interest to growers, practitioners, students, and all those interested in opportunities in the changing market of contemporary Asian herbal medicine.
The emphasis will be on medicinal plants suitable for cultivation in Hawai'i, and Saturday/Sunday participants will receive a targeted top 50 Hawai'i list, as well as resources to further aid in grower success. (Note that the clinical use of herbs is not covered.)
About Peg Schafer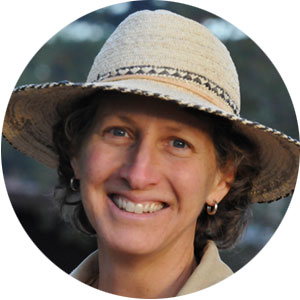 Peg Schafer, farmer and nurseryperson, is one of the few people in the US growing Asian medicinal herbs. Peg is the owner/operator of the Chinese Medicinal Herb Farm outside Petaluma, in Northern California. Her book, The Chinese Medicinal Herb Farm: A Cultivator's Guide to Small-Scale Organic Herb Production, published by Chelsea Green, is recommended reading before the workshop. It can be purchased from her website or many independent book stores, and can be found in many public libraries.

Session topics
Friday evening, join us for a talk story session on domestic production of Asian medicinal plants including an overview of the existing and emerging US market, perspectives on the history and future of Asian medicinal plants, cultivation, conservation, access in the marketplace, quality and pertinent issues affecting growers and practitioners today.

The workshop, on Saturday and Sunday, will cover how to get started, crop selection for the Hawaiian Islands, opportunities and risks in farming medicinals, medicinal plant propagation methods for farmer success, species durability and best clinical results, production crop management, harvesting and drying. Local permaculture experts Michael Howden and Jenny Pell will contribute their perspectives.

Workshop fee
$160 early bird registration, through January 24.
$180 after January 24.
50% discount for HFUU members, Licensed Acupuncturists, Acupuncture students, Permaculture Design students and graduates, and University of Hawai'i students (to obtain discount code contact the organizer at nicolefechtig@gmail.com).
High school students: Scholarships available! To apply for a scholarship to this event, write a one-page essay telling how you will use the information presented. Email it to Nicole Fechtig, nicolefechtig@gmail.com, by January 24, 2017. Remember to include your name and contact information.

When & where
Friday, January 27, 6:30-8:30 pm.
Saturday January 28, 9 am-3:30 pm.
Sunday January 29, 9 am-3:30 pm.
UH Maui College, Pa'ina Building, 2nd floor, Dorvin Leis Class Act Restaurant

Join us 15-30 minutes early each day to check in or register, enjoy Chinese green tea, and mingle!
Visiting from off island? Need lodging?
About Michael Howden, L.Ac., Permaculture Designer
Michael uses the modalities of acupuncture and Chinese herbology to help integrate each patient's energetic pattern, to help instill a sense of balance and harmony. He has been a site inspector for the Accreditation Commission for Acupuncture and Oriental Medicine and is a past chair of the Hawai'i State Board of Acupuncture. Michael was also the haumana/student of Papa Henry Allen Auwae, who taught him some of the foundations of la'au lapa'au. He taught Tai Chi Chuan at Maui Community College, now UH Maui College.

About Jenny Pell, Permaculture Designer
Permaculture is the art and science of designing systems in harmony with nature, resulting in healthy, thriving landscapes and people, that build robust and resilient economies.
Jenny Pell is a permaculture designer and consultant based on Maui, with ongoing work overseas as a partner with Permaculture Design International. Their full service design and build firm specializes in ecological design for farms, homesteads, communities, businesses, development groups and organizations.
Jenny helps her diverse clients develop their ideas through a deep analysis of project goals, creating a site master plan, and aggregating a talented team to install and implement the design. She specializes in edible landscape design, tropical agroforestry, and facilitation for project governance and management.

Mahalo to our sponsors
The Frost Family Foundation; UH Maui College; Hawaii Farmers Union United, Haleakala Chapter; Classical Pearls