Description
GROWING AN EPIC CONSTRUCTION BUSINESS & BRAND
SPACE IS LIMITED! REGISTER NOW!
CALLING ALL CONSTRUCTION BUSINESSES READY TO GROW
Asheville favorite business coach, Bill Gilliland and Murphy Funkhouser Capps, CEO of Kudzu Brands, full coverage branding and marketing agency are teaming up for one exclusive event to show you how to ensure your operations and processes are aligned with your branding and marketing to achieve EPIC growth!
At this 4-hour event, you will learn how to look at all of the systems impacting your success (brand, staff, operations) and decide what steps to take to achieve momentum in each one.
Event held in the beautiful Asheville Collider theatre. The value of this seminar is $500. It is being offered free to help local high potential construction businesses grow.
What You Can Expect
This unique fast-paced, high impact event gives you skills and insights to build your business or practice in amazing ways. Facilitators Murphy & Bill will show you how to unleash the power of actions that make a significant and positive difference to your business. Instantly.
Here's What You'll Learn...
MASTERY: How to put the fundamentals in place that lead to NEW CUSTOMERS.
NICHE: Learn how branding works! Learn how to identify what makes your brand unique-what is your competive advantage-and how to capitalize on it to grow in the market.
LEVERAGE: How to turn your business into a well-oiled machine that runs whether you are there or not …one that works, so you don't have to.
TEAM, SYNERGY, and RESULTS: How to achieve freedom for you, the business owner or manager.
MEET THE SPEAKERS
Bill Gilliland
Bill Gilliland, known as "Asheville's Favorite Business Coach" is an award winning, certified business coach, entrepreneur, and presenter serving business owners, professionals, and executives who want to improve cash flow, increase profitability, be more productive, and build better teams.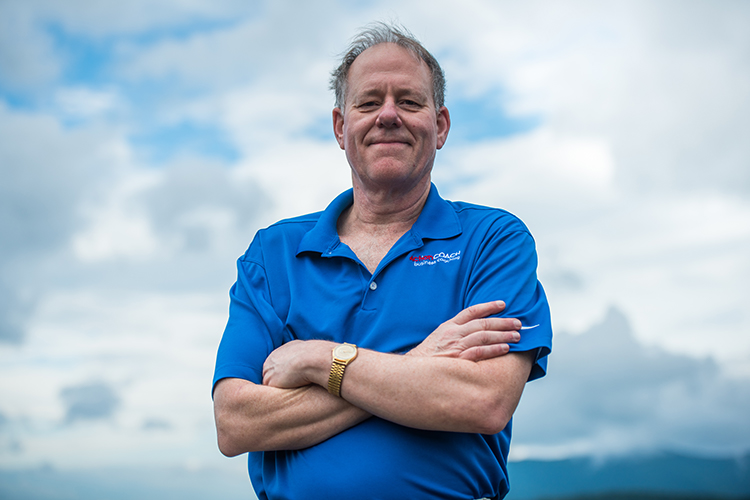 Murphy Funkhouser Capps
Murphy Funkhouser Capps is the CEO and chief brand strategist at Kudzu Brands. She is specialized in brand storytelling and brand strategy. She is also an accomplished performer, writer and speaker. Murphy is a frequent speaker at UNCA, AB Tech and Blue Ridge Community College, guiding future entrepreneurs and small business owners.