Description
What would your life be like if you could wake up every morning feeling empowered, successful and truly happy?
Does it sound too good to be true? It used to look that way to me, too.
I worked for many years in the mortgage consulting business, and over time, I became miserable. I was unhappy in almost every aspect of my life, and I knew I needed a change. I began learning about how much mindset can affect the course of my life. With a lot of work, I changed my entire future. Because what I had learned was so powerful to me, I've made it my life's work to teach others how to do the same.
Along with my other success coach, Cindy Esch, we're introducing the free "Grow Yourself to Grow Your Business" workshop.


If You Feel Like You…
Are not making enough money
Don't have enough time to enjoy life
Aren't as successful in business as you should be
Are resigned and apathetic, tolerating and surviving life
Are insecure or unhappy with your significant relationships
Have no power or control
Are hitting a brick wall in your career or business
Are tired of settling for good enough
Then this workshop IS FOR YOU!
This workshop is not a get quick rich scheme. It's not a magic pill to make your life infinitely better overnight. That's not how this works.


What You'll Learn
In this free workshop you'll learn how to shift your mindset to get the results you want such as:
More money
More time to do what you want
More business success
Access to creativity, inspiration and wisdom
Improved relationships
Improved personal empowerment
Knock down the barriers to your success
Enjoy what you do
Are you ready to take the first step to shifting your mindset and have more control over your personal success? Then, sign up for our free workshop.


About Your Workshop Coaches
Bill Tierney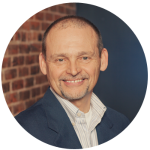 Before becoming a coach, Bill was a Mortgage Loan Officer for over 16 years, owned and operated a Property and Casualty Insurance Agency, worked briefly as a Realtor and was the local Spokane representative for American Home Shield home warranties. He was also a manager in the retail grocery industry, a career that began for him in high school.
While in the mortgage industry, Bill began to develop his life, leadership and business coaching skills. Beginning in 2011, he offered the Creating the Year workshops to Real Estate agents to help them in their business success. Bill has always believed that his own success would follow the success of his clients and business associates.
Today Bill is a professional Life, Leadership and Business Success Coach and lives with his wife in Liberty Lake Washington. He and his wife, Kathy have 14 grandchildren.
Bill is a graduate of Accomplishment Coaching and has been building his coaching business since 2011. He leverages the lessons learned in his personal life along with the tools and skills he has learned and created to help his clients produce breakthrough results by helping them to access their blind spots.
He is the creator of Breakthrough Success Club, a group coaching concept with six groups currently meeting each week. Bill also meets with individual entrepreneurs, small business owners and leaders to help them create the lives, businesses and careers that they desire.
Cindy Esch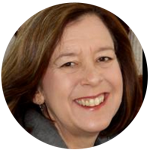 Having spent the past 5 years working with people as a Certified Health Coach, as well as being on my own health journey, I have become increasingly aware that we all get stuck from time to time. I am a breast cancer survivor and came from a difficult childhood. Who knew that even after working hard on myself in therapy and workshops, I was still living from my past? I was stuck and my business wasn't growing.
Looking for help, I joined Success Club and learned to work on my thinking. I learned that when I examined by own thoughts, feeling and beliefs, I moved from being stuck to being empowered. This has allowed me to once again create a successful health coaching business. I began listening to my clients from a different place. I was able to hear the issues that were impacting not only their weight loss but also their lives. I have a heart for people and for making a difference. I realized that Success Club Coaching could assist people to get the results they wanted in any area of their life. This awareness awakened my passion for helping others.
Training under Bill Tierney and assisting others to create a life that soars is deeply rewarding! I believe we can all have the life of our dreams. Success Club has allowed me to create that life and I know it can for you too.
When I am not coaching, my husband Chuck and I work as Co-Founders of a 501c3 Non-Profit. "Childhood Saved" provides funding so that survivors of childhood sexual abuse who otherwise couldn't afford it can get the therapy they need to heal. At the age of 56, I rode a recumbent bicycle 500 miles in 10 days to raise awareness of the issue of childhood sexual abuse.
Believe it or not, there is free time in our lives. Chuck and I spend that time on our sailboat, "Passion". We are avid sailors. Sailing is both exhilarating and relaxing. I am proud to part of a very small group of women who can skipper their own boat.
Are you ready to begin changing your mindset and your future? Sign up for our free workshop today!