Description
*Note New Event Date*
Sales comes Natural for some people while others it's a learned skill, but it's one that crosses many paths of your professional life, and is one of the most important aspects of any business. Create the right mindset, inspire change, and ignite actions to grow your sales today.
Prospecting and Sales is a balance that most people have a hard time wrapping their minds around. Join us at the seminar on Dec 13th and learn the best practices used to prospect and grow sales simultaneously. Let us make it easy for you to move yourself and your business in the right direction.
*This event is bilingual* * Cet événement est bilingue *
Speakers include
Fabio Zeppilli - Founder of Bad Monkey Popcorn
Alex Moosz - Real Estate Coach at Mike Ferry Premier Coaching

Please RSVP to reserve your spot!
What: Grow Your Sales - Scale Up Your Business
When: Dec 14 2017 @ 6:30 pm
Where: ICMTL - 409 Rue Saint Nicolas #300, Montréal, QC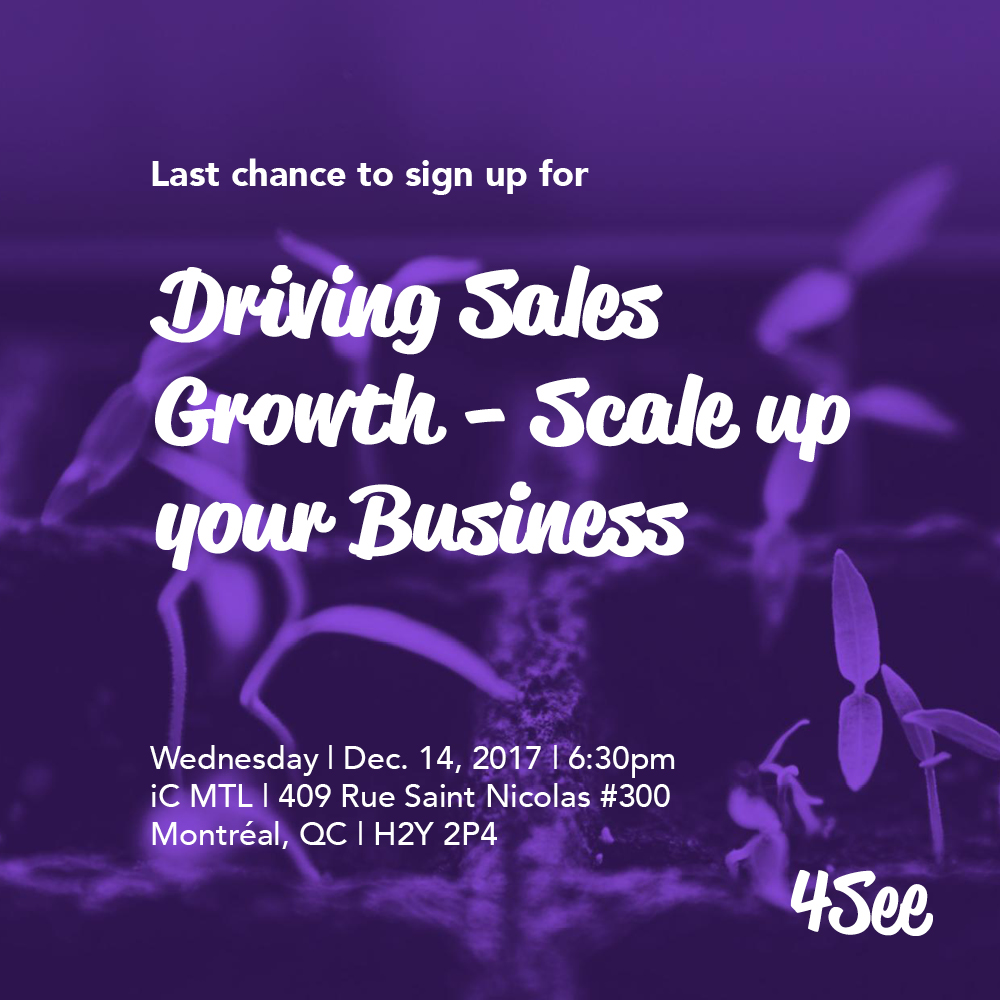 WEBSITE | FACEBOOK | MEETUP | EVENT LOCATION


#SalesGrowth #Prospecting #Momentum #BusinessGrowth #GrowthHackers #MontrealSMEs



Alex Moosz

Real Estate Broker

Real Estate Broker - Real Estate Coach

Fabio Zeppilli

BadMonkey Popcorn

COO and Co-Founder